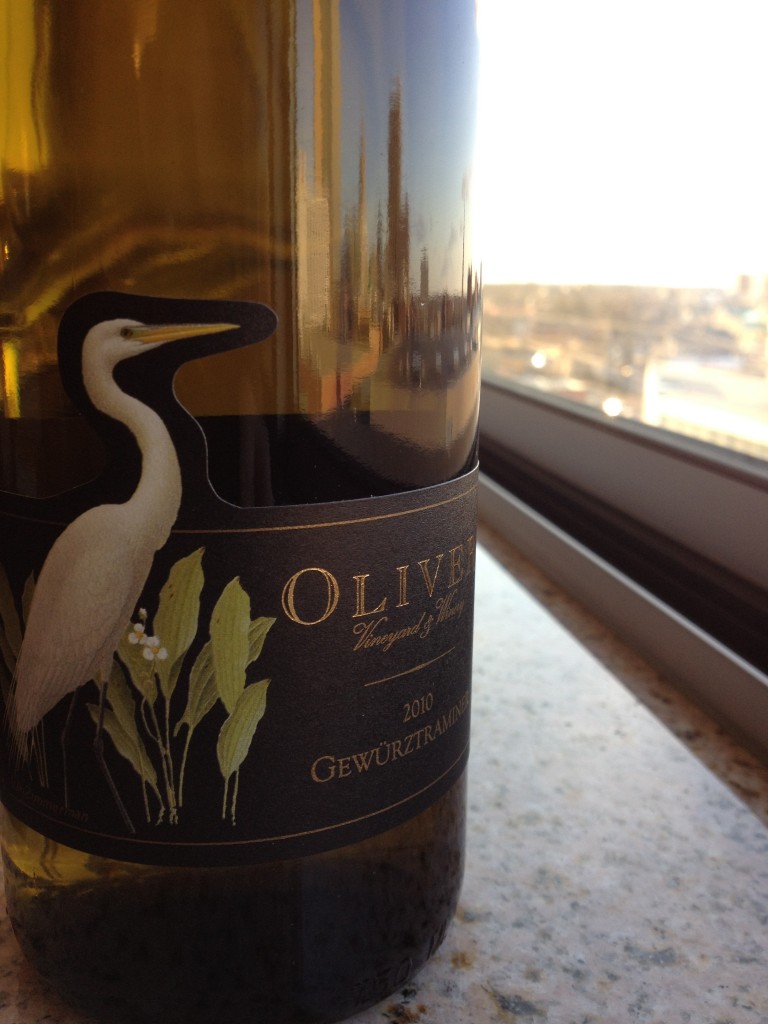 Aside from my brief detour in California, I've spent most of my time romping around the great state of Indiana, primarily in a little town called Fort Wayne.  The Hoosier State has not quite fully cast off it's vestiges of prohibition, and still proudly touts it's blue laws.  That right folks, no wine sales on Sunday, and if you're out of state, your license may be subjected to more than a few black lights.  Stings are common, bars are paranoid, and liquor stores have rather high prices.  You can however buy wine in the grocery store.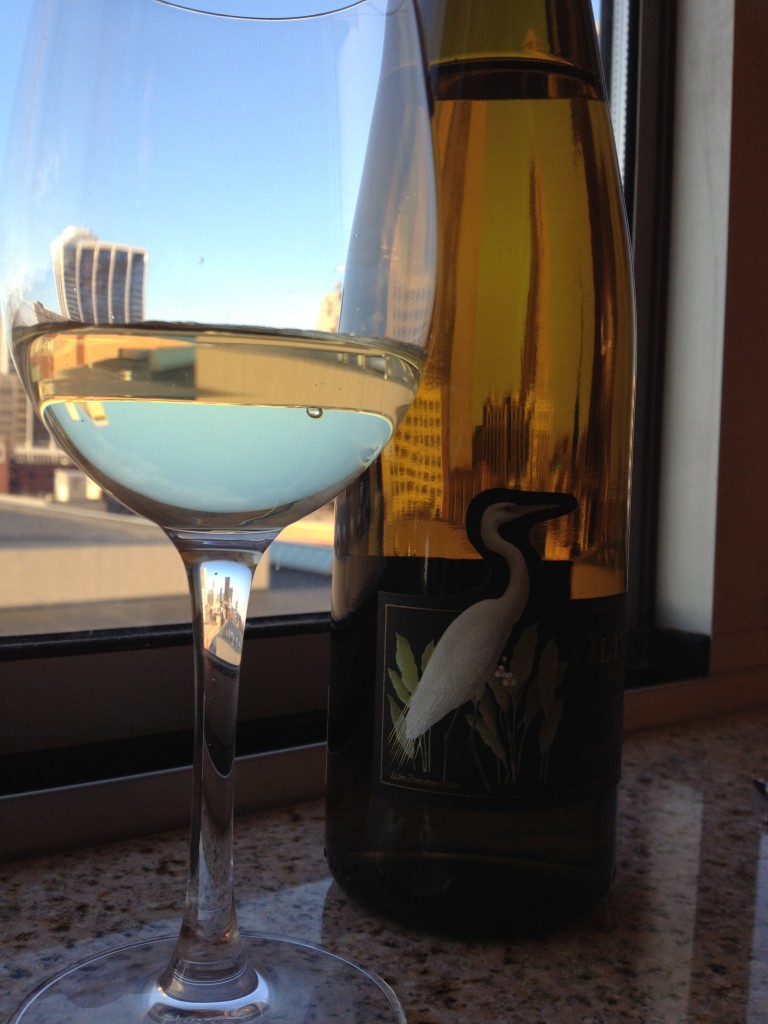 Despite the oppressiveness of the climate, Indiana still has many thriving wineries, like Oliver.  The following of Oliver wines has been tailing me since mid last year, where my roommate Adam suggested I get my hands on some of Oliver's wine.  So there seemed to be no more fitting way to really kick off the relaunch than to have a glass of one of my favorite varietals, gewürztraminer, from none other than Oliver.  Not all state based wines have had a good day in First Pour's glass, so how does 2010 Oliver Gewürztraminer do?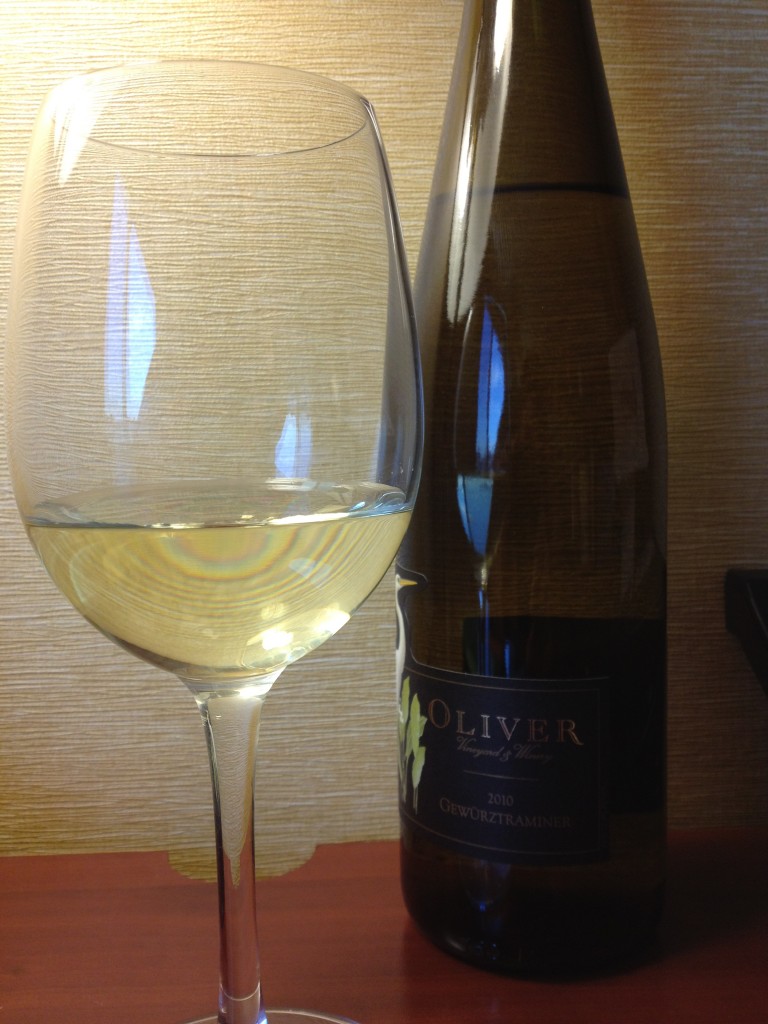 Sight: A firm gold, but not deep.
Smell:  Very clean, a little on the foxy side.  There's a nice clean floral note, almost like lily, with slight minerality, ripe lemon,  honeydew melon and a touch of lavender round out the nose.
Sip:  There's a touch of sweetness, that gives way to a rather blunted acidity.  The wine is nicely round, and rather heavy like Chardonnay.  There's a continuation of the floral character with a lot of lily, jasmine, and honeysuckle flavors.  There is fruit though, with a nice nectarine and lemon flavor. The predominate flavors though work toward wild flowers.  [A.B.V. 12.5%]
Having spent time in Indiana, there's something rather terroir driven in this wine that's hard to explain.
Savor:  There's a sort of grapefruit and flowers flavor that stretches into more flowery notes, like eating an edible flower.
Overall, 2010 Oliver Gewürztraminer is a pleasant surprise in the Hoosier state.  Indiana's climate is not necessarily at home with grape growing, but proves that with a bit of skill, the right grapes, and an attunement to the local palette, wineries can preserve and make good wine.  Is it the best, most exciting gewürztraminer ever?  No, but it's pretty tasty for the price, and has a unique Indiana flavor that sits behind a well made wine.  If you're in Indiana, and like unique whites, 2010 Oliver Gewürztraminer is a must try.
Verdict: Indiana's Rogue Florist
Price: $8.99
Bloomington, Indiana
http://www.oliverwinery.com/