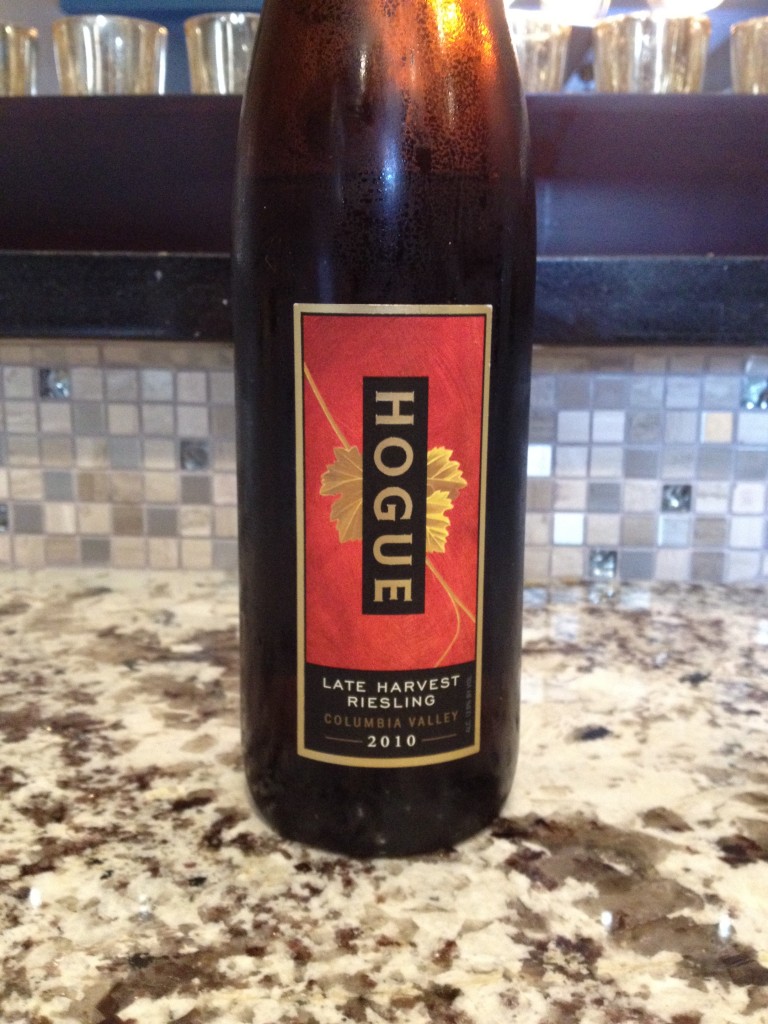 Riesling comes in all styles, from bone dry to almost thick, syrupy sweet.  While the drier styles ferment out most to all of the sugar, the sweeter styles have a few more options.  While some of the most difficult styles of sweet riesling to produce carry high price tags for small bottles (like Ice Wine), other simpler styles such as Late Harvest offer a sweeter riesling at a reasonable price.  By harvesting later, these grapes tend to be riper, and have concentrated sugar, allowing the winemaker to produce a sweeter style.  In other parts of the world, a Late Harvest can also refer to a wine touched by noble rot (which produces some of the sweetest, most prized wines) or an ice wine.
Hailing from Washington's largest American Viticultural Area (AVA), Columbia Valley, 2010 Hogue Late Harvest Riesling should offer an affordable way to try a Late Harvest Riesling from a well known producer.  Can this late harvest Riesling help cement the area and vineyards reputations, or should it have been harvested earlier with all the rest?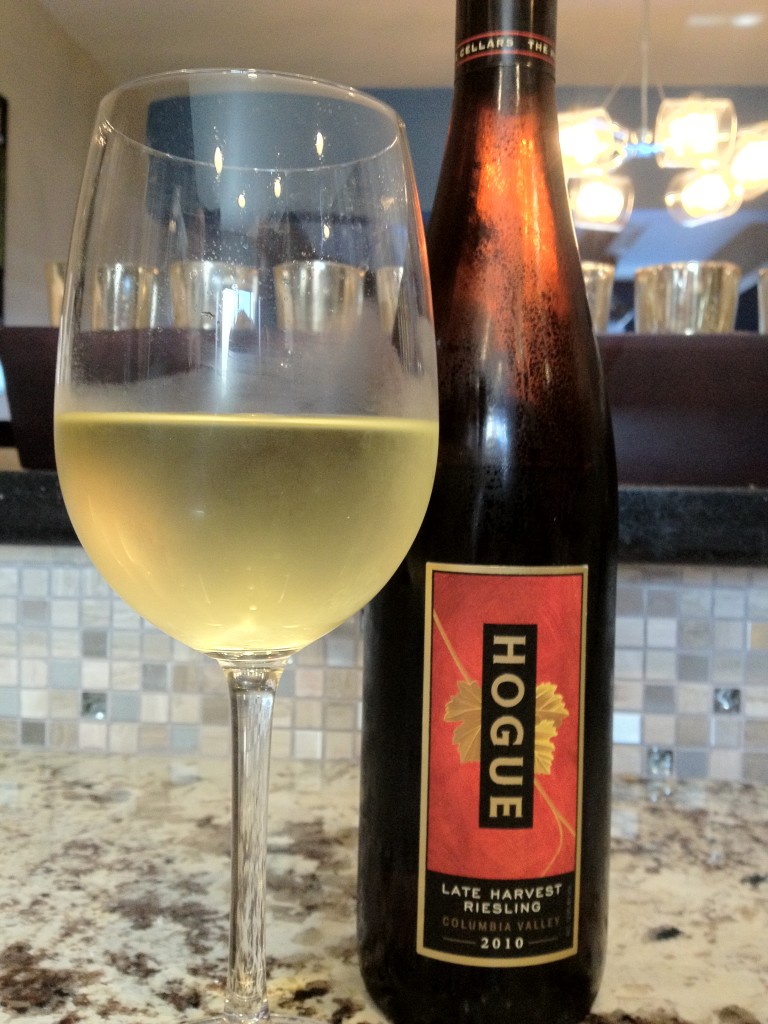 Sight: Gold, with the lightest touch of green.
Smell:  A light honey on the nose with a touch of floral.  Green apple, pear, and hints of stone.
Sip:  A strong honey flavor, almost moving toward menthol / herbs.  The apricot remains very quietly in the background, surpassed by lemon pith.  The mouth feel is bright, but heavy from the sugar.  It's not as strong as might be expected for a late harvest. [A.B.V. 12.5%]
Savor:  Unripe apricot and lemon remain, with little touches of honey.  A bit on the drier end of sweet.
2010 Hogue Late Harvest Riesling a rather clean, sweet riesling.  It shows a nice acidity to a restrained amount of sweetness.  The balance is appreciable, and it helps to emphasize the honey and stonefruit notes.  The value for money is also quite good.  Dry riesling lovers need not apply, but the Moscato crew might give this one a look.
Verdict:  Right on time
Columbia Valley, Washington (AVA)
Price: $5.99
Hogue Tasting Notes