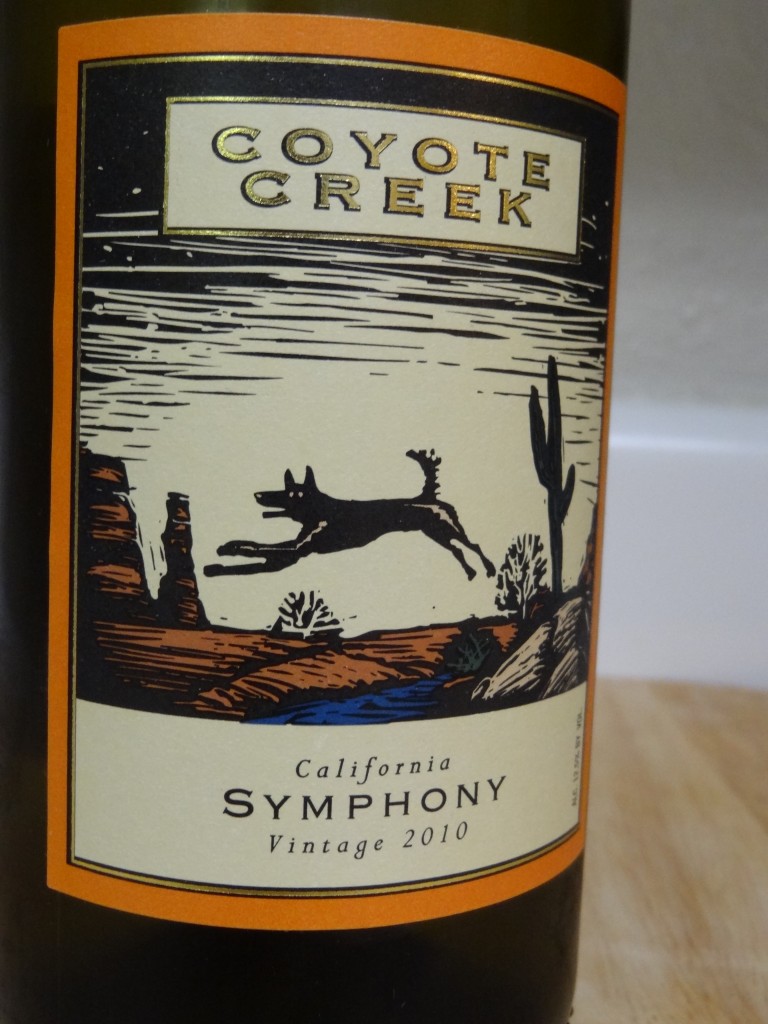 With the end of pumpkin beer season, and the beginning of turkey season, it's time to get back to wine, and what better place to start than with a relatively unknown white. Symphony is the crossing of two grapes, Grenache Gris and Muscat of Alexandria, which was brought into the world thanks to Dr. H. P. Olmo [I mean Lovecraft…] at UC Davis. Somewhat expectedly with that parentage, Symphony is something of an aromatic powerhouse.  Like all hybrids, Symphony has a problem.  A long uphill climb in order to earn it's place in the market, if it wants to survive, and continue to be grown.   Can 2010 Coyote Creek Symphony help this hybrid pave it's way to greatness, or is it back to the vineyard.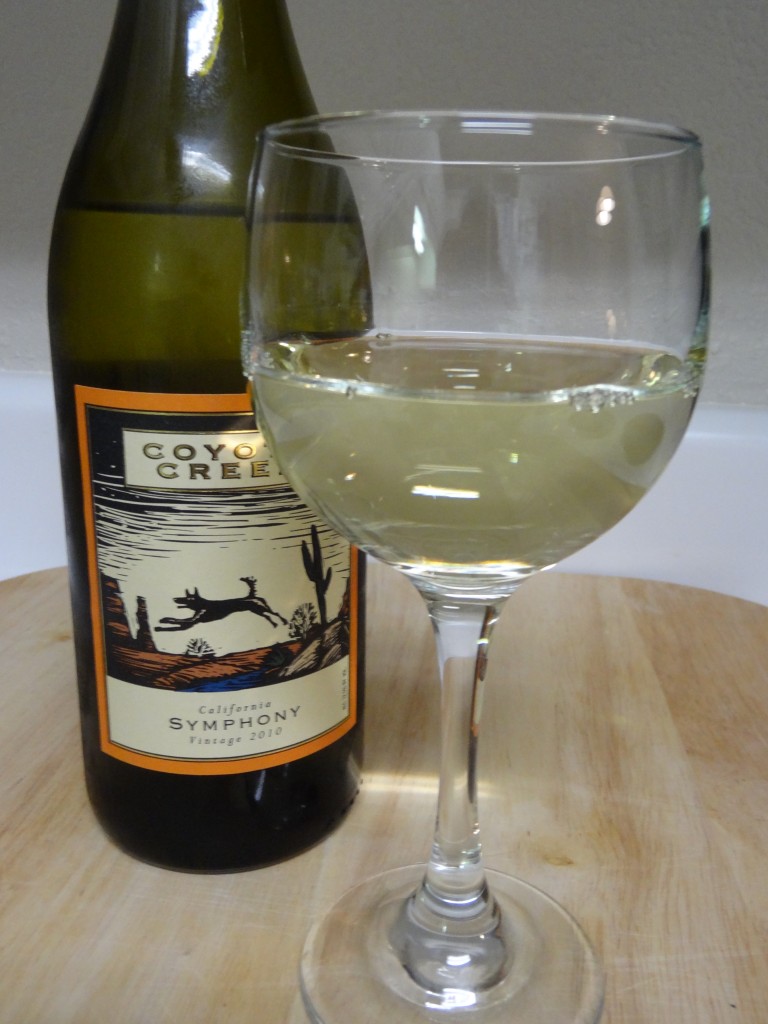 Sight:  A light yellowish gold with a watery edge.
Smell:  There's a ton of floral characteristics going on in foreground, especially channeling orange blossom and lily.  There's a burst of citrus, and a decent smattering of fruit as well, including nectarines and a touch of green like gooseberry.  It's an interesting almost tropical fruit salad smell.
Sip:  The start is much more dry than the smell suggests, and the wine heavy and flabby, not bright and vibrant.  The flavors continue to be very floral, adding in notes of lychee and passionfruit.  Other stone fruits and citrus are also slightly detectable. [A.B.V. 12.5%]
Savor:  The floral notes continue, mixing with a bit of pineapple and nectarine, but dropping off relatively fast.
2010 Coyote Creek Symphony has some fun floral flavors, but lacks a lot of vibrancy.  In some ways, it's surprisingly like a very tropical, less oily Viognier.   It's strong suit is absolutely its florals and its fruit, but what 2010 Coyote Creek Symphony desperately needs is brightness.  This wine is designed to thrive with acidity, but is just very flabby.  A younger vintage might be better.  For fans of floral, the price is right to give it a try.
Verdict:  Flowers, Flab, Fruit
Price: $7.99
Santa Rosa, California
http://www.coyotecreekwines.com/