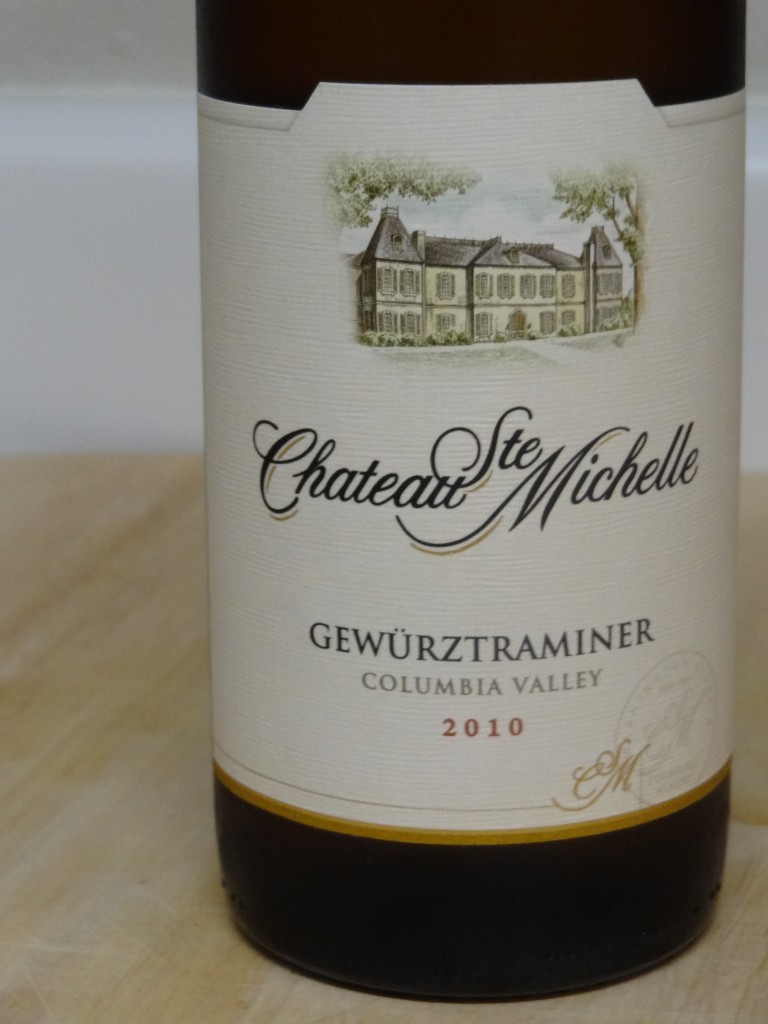 It's time for the turkey day ringer, and one of my favorite varietals, gewürztraminer.  This spicy grape often presents with a solid backbone of acidity, powerful spicy flavors, even sometimes floral, and an unparalleled elegance.  All of which make it a fantastic match for turkey and sides at thanksgiving.  Will 2010 Chateau Ste. Michelle Gewürztraminer fit the bill, or should you stick to their riesling?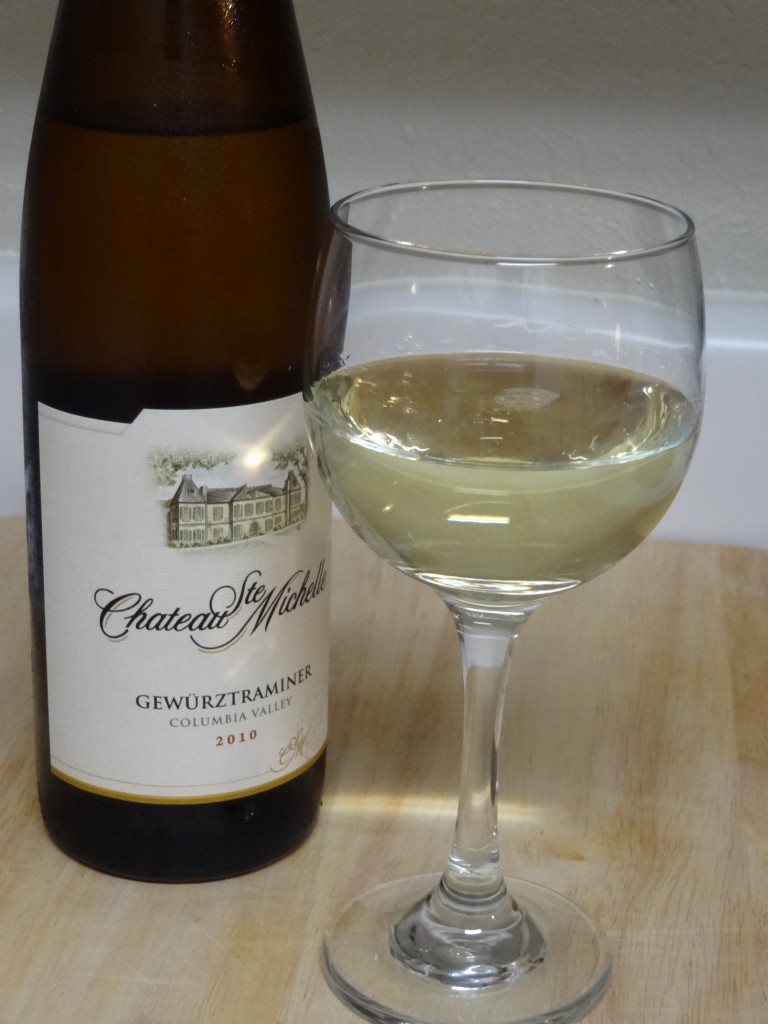 Sight:  A lighter gold
Smell:  Fresh flowers, kiwi, lychees,  orange blossom water, and clementines all come flowing off the surface like an aroma fruit punch.
Sip:  It starts of with a nice moderate body, but a good kick of acidity.  The flavors are powerfully floral but are backed up with oranges and light lychee flavors.  There's a touch of minerality and lemon pith as well. [A.B.V. 12%]
Savor:  There's a little bit of apricot mingling with the floral notes.  The finish is a little minerally, and short lived.
2010 Chateau Ste. Michelle Gewürztraminer is a fun white with a decent acidity that will do well with turkey and sides.  The pleasantly floral nature, combined with light citrus fruit will help keep it more interesting than a chardonnay.  While not particularly sweet, the dry nature will be better suited to the meal.  It should also do well with Asian cuisine if you're doing take-away.  2010 Chateau Ste. Michelle Gewürztraminer is definitely worth a try.
Verdict:  Balanced, floral, citrus
Price: $8.99
Columbia Valley, Washington
http://www.ste-michelle.com/