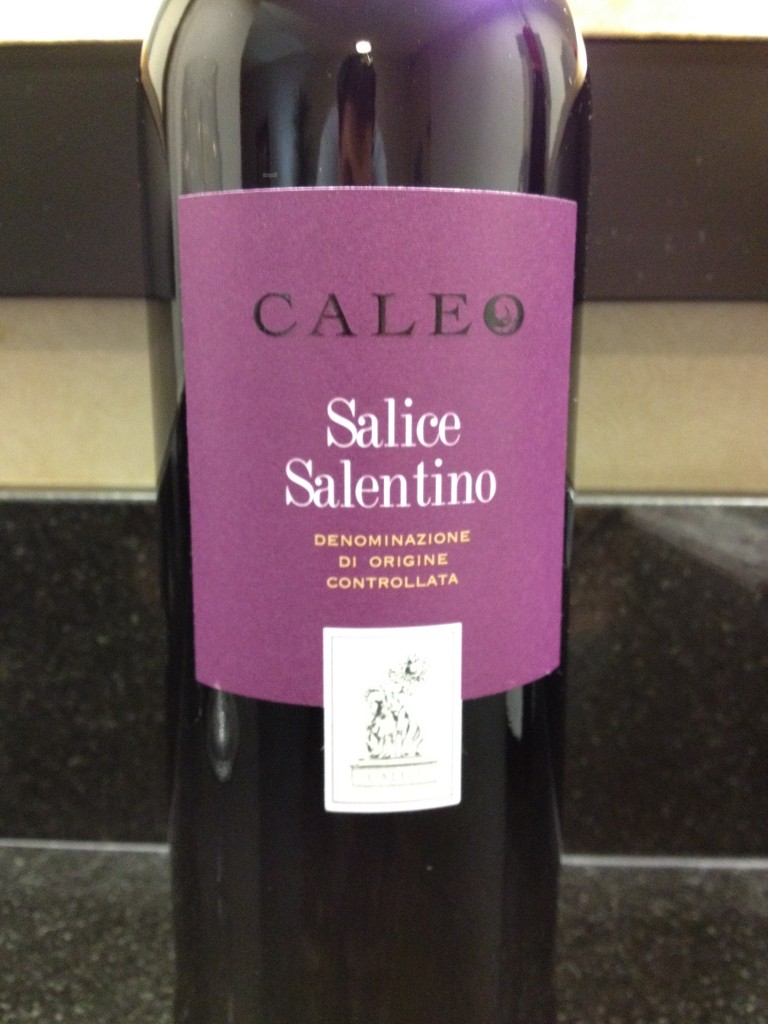 Negroamaro, the black bitter, is a brutish, brooding grape from Southern Italy.  Forged in the fiery sun of the Italian summer, this wine creates large, powerful aggressive wines with good acidity, perfect for food.   Malvasia Nera is a red grape, that while no less dark, helps open the wine by imparting floral and spice notes.  Several Southern Italian wine's on First Pour Wine have proved massive value for money, but that's no guarantee of success.  Can 2010 Caleo Salice Salentino continue the tradition of making an offer we can't refuse?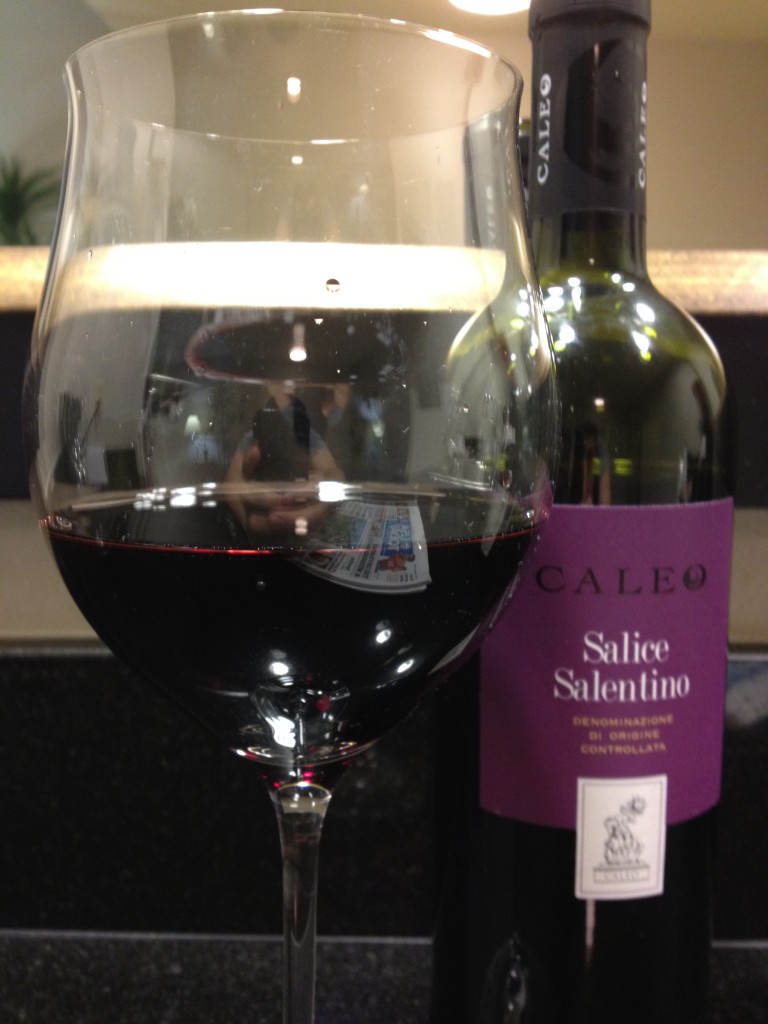 Sight:  It's certainly dark red.  It has a lot of character, and brick red edges.
Smell:  Big black cherries, currants, and blackberries jump up, and are followed by cloves, nutmeg, and jasmine.  A hint of earth runs the background.
Sip:  This wine doesn't toy around with any real leading sweetness, it gets earthy, and then it gets aggressive.  Acid and tannins jump out of the shadows swing black currants, blackberries, plums, and prunes.  Afterwards, they come back with kicks of aged balsamic, anise, clove, and spiced olives.  The layering is rather deep, and the only challenge to really probing deeply into the flavor is the massive quantity of tannins, and strong acid.  This wine is for food [A.B.V. 13%]
Savor:   The bitterness upticks heavily at the end.  The clove and olive flavors carry through on laurels of plum skin.  The wine mellows out but gets a bit potpourri  The tannins help smooth out the whole experience, but it begs for acid or fat.
2010 Caleo Salice Salentino has this amazing character, that really is unique to the Negroamaro and Malvasia Nera grapes.  That being said, this wine is not a beginners wine.  It's complex in that difficult sort of way that can only be explained by how wine can change when it's big and young. It's extremely aggressive, and it's not something most people would be comfortable drinking every day.  However, for a true adventure with a unique wine, this bottle is more than fairly priced.  A few more years in bottle, and this wine might settle into something very interesting.  If it doesn't try to eat through the cork first.
Verdict: Attack dog in a lei
Price: $5.99
Apulia, Italy (Denominazione Di Origine Controllata, DOC)