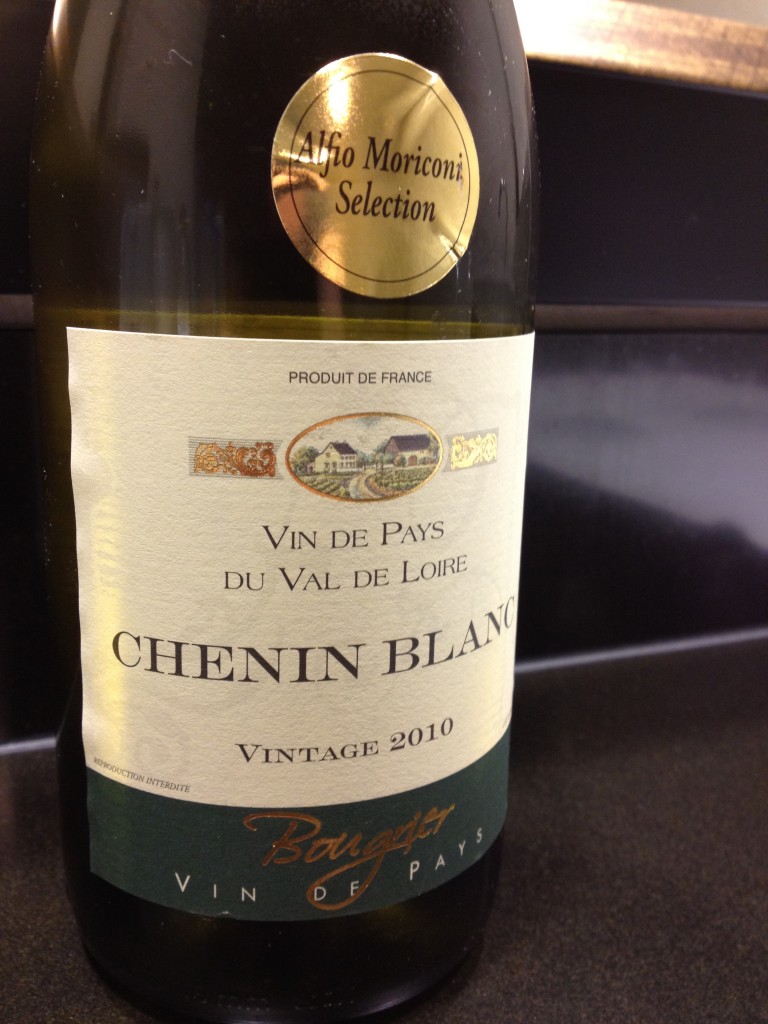 Chenin Blanc is best known for two things.  First, is the powerfully known Vouvray, a minerality driven white that can range from dry to sweet and hails from France.  The second, is being a commonly grown grape in South Africa, that can range from dry to very sweet, almost dessert like.  Of the two applications, the Vouvray, and Chenin Blanc from France's Liore Valley is astonishingly acidic, and bold.  It often contains floral flavors, fruity characteristics, and a few nutty notes.  Depending on the acidity it can even need time to soften.
While I have no idea who Alfio Moriconi is, he seems to have an affinity for Vouvray and Chenin Blanc, so despite the near plurality with the Vouvray review from a few weeks ago, it seemed worth while to give the Vin De Pays Du Val De Liore a try.  The 2010 Bougrier Vin De Pays Chenin Blanc will most likely be slightly less refined ('countrified') than it's cousin, but should provide a mind blowing acidity at this young age.  Does it deliver, or is it flat.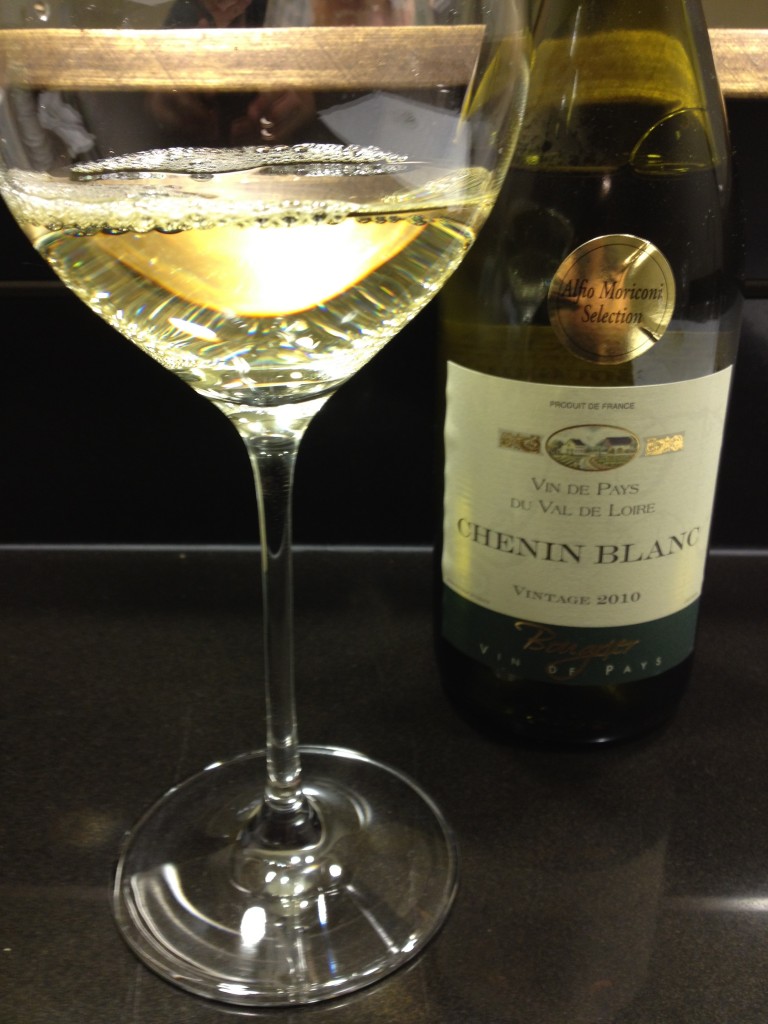 Sight:  A pleasant deeper gold, with a thick look about it.
Smell:  There's a burst of melon, followed by a minerality, with a lot of lemon.  It picks up a bit of floral note, like the start of spring, and what an exploding guava might smell like.
Sip:  The first sip is explosive.  The acidity is like a tidal wave sweeping across the palate.  While the bottle describes it as sweet, it seems nearly bone dry.  Flavors of quince, pear, and without a doubt, a cart of grapefruits are clearly evident.  The mouth feel is bold and heavy despite the acid.
Savor:  It grows extremely acidic just after the swallow, channeling lemon or grapefruit pith, and then mellows out, gradually fading toward lily and other floral notes.  The aftertaste actually has a phenomenally long duration, but is just so overwhelming at the start.
2010 Bougrier Vin De Pays Chenin Blanc is overwhelmingly acidic.  It's just such a powerful wine on the citrus front, but despite the slight floral notes, it's a touch one dimensional, perhaps due to that overwhelming acidity.  With this wine, a few years in the bottle might mellow out the acidity, and allow the tropical and citrus flavors to move more toward the forefront.  It also displays a minor aptitude toward minerality.  While it's not quite ready yet, but it may be stellar in a few years.
Verdict:  Bright, but headstrong
Liore, France
Price: $6.99