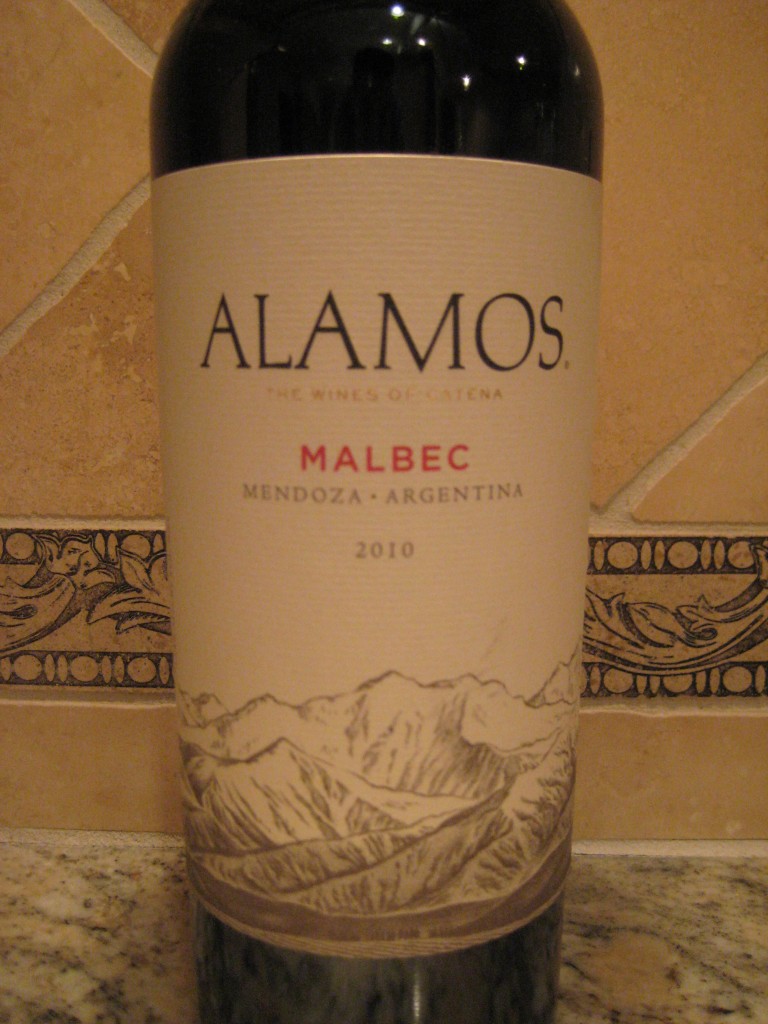 Without a doubt, the most searched time in 2011 was 2010 Alamos Malbec.  That may not sound that serious, but there were more than over 400 searches for it.  It's also come up several times with friends, who both agreed and disagreed with the assessment of the wine.  It seemed since this was one of the first wines on, it might be worth reviewing again.  So how does 2010 Alamos Malbec do nine months on?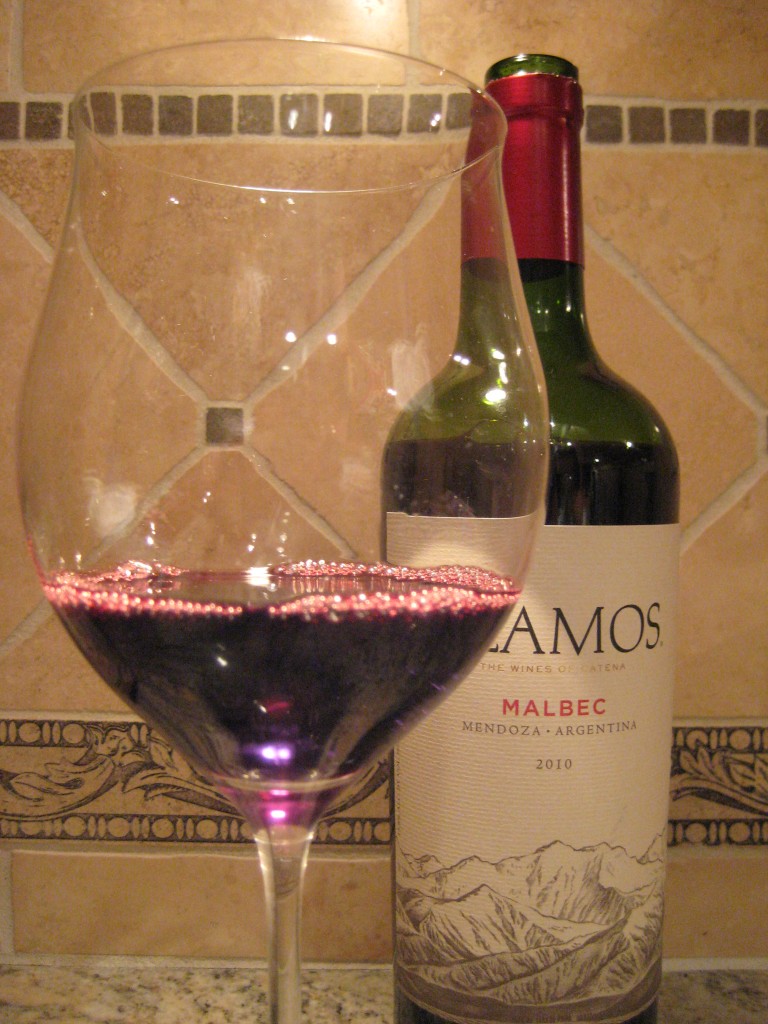 Sight:  Bright pink edges, magenta core, touch of rust starting.
Smell:  Blackberry and black pepper lead off with touches of cherry and vanilla.  Subtle notes of dusty clove and cinnamon.
Sip:  There is still a strong acidic start, but there's a lot of jammy raspberry and cranberry flavors.  There's a good backing from black pepper, and still touches of tomato.  [A.B.V. 13.8%]
Savor:  Mild tannins, and the ending continues with cranberry and green wood, and moves a little smokey.
Overall, 2010 Alamos Malbec is much better than it was.  It's a serviceable Malbec for the cost.  The flavor is still mildly on the acidic side, but the older it's getting the more depth it's growing, and the more the acidity is toning down.  It might be interesting to see in a few months how the 2010 will stack up against the 2011.
Verdict:  Aging gracefully.
Price: $7.95
Mendoza, Argentina
http://www.alamoswines.com/en/