Yellow Tail has shown up before on First Pour Wine via there 2008 Shiraz Grenache, both varietals of which grow very well in Australia.  Cabernet Sauvignon is another varietal that does well there, but does not have the prominence of Shiraz.  Yellow Tail, provider of infinite varieties of commercial wines makes a serviceable regular Cabernet Sauvignon, so is their Reserve worth the extra money?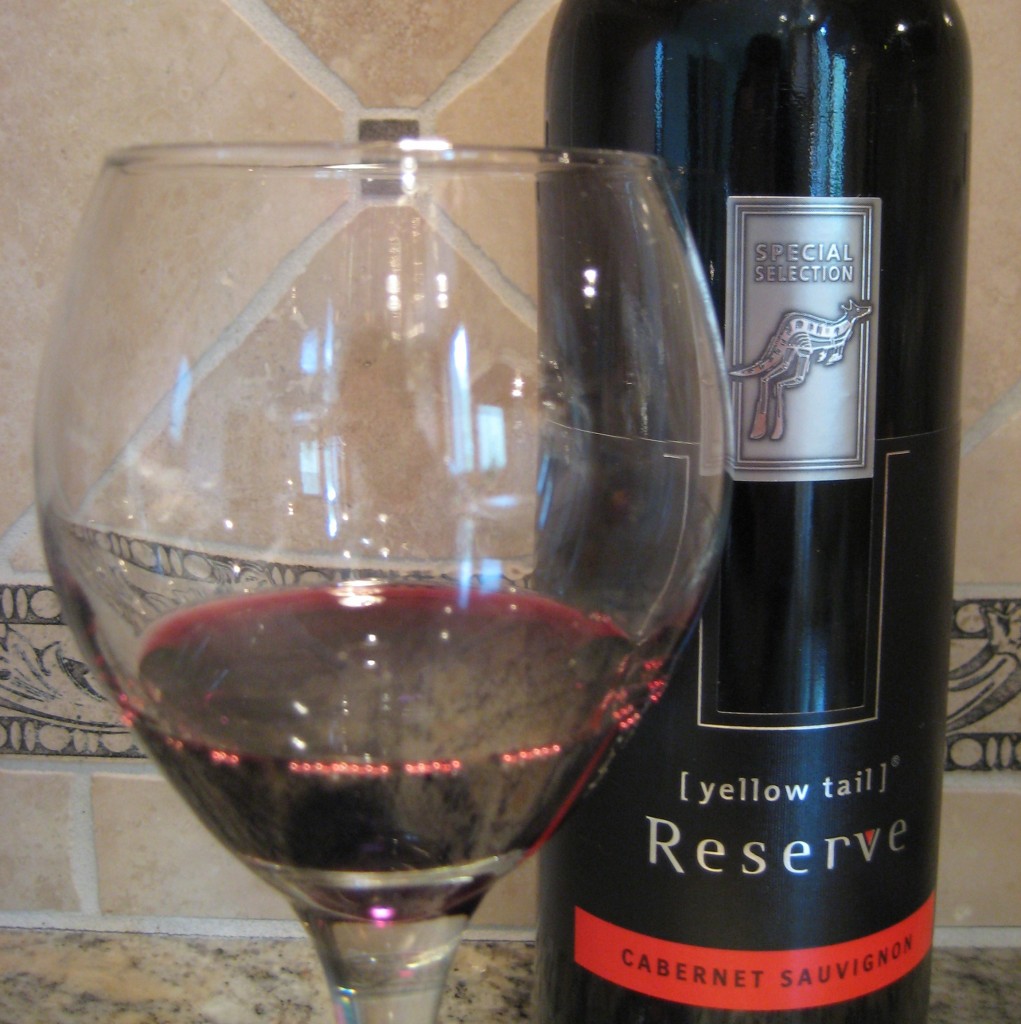 Sight: A deep purple, very characteristic of a Cabernet Sauvignon of few years age.
Smell: Cloves, smoke, and nutmeg season black plums and cherries.  Hints of cedar and touch of black pepper round out a complex nose.
Sip: Blackberry and plum start off sweet before blending into raisins and dates.  Tobacco and hay round out the back, with a touch of alcohol, and firm, full mouth feel.
Savor: Tannins fade out to a long smoky blueberry and blackberry finish.  Very pleasant.
Overall, at the price point, this cabernet sauvignon is a steal, the complexity is better than almost any regular yellow tail wines.  Definitely delicious with a grilled steak, hearty grilled hamburgers, or leg of lamb.
Price: $9.95
South Eastern Australia
http://www.discoveryellowtail.com/