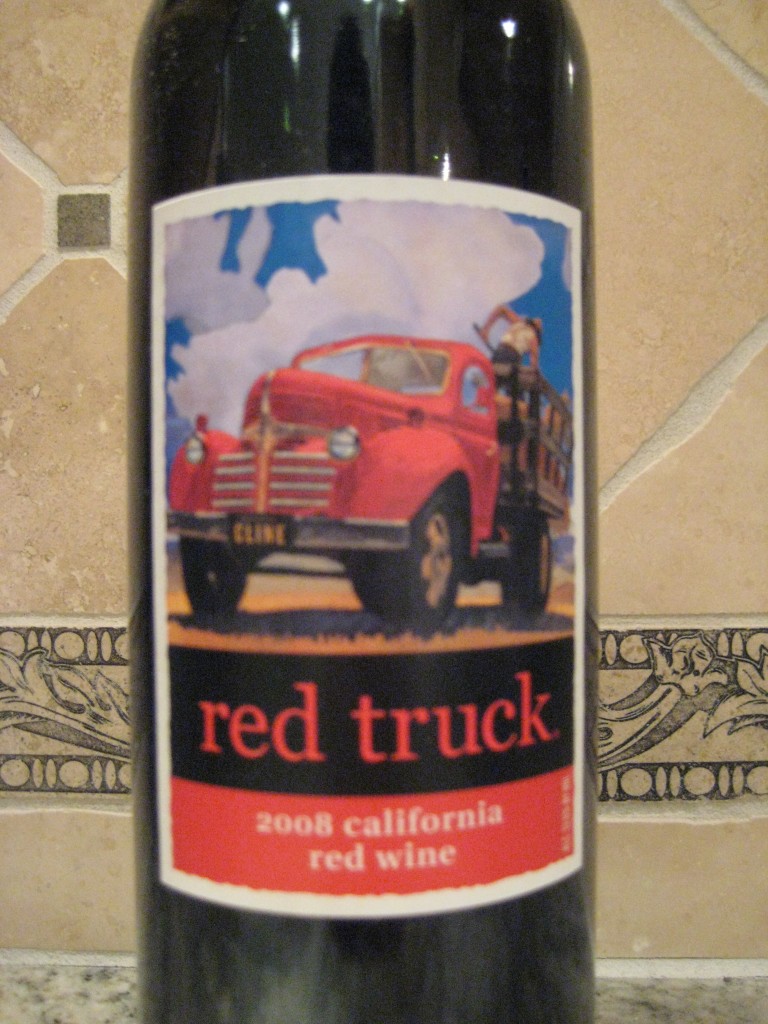 Disclaimer: This bottle was sent to us by the folks over at 585 Wine Partners, not purchased by the First Pour Wine. The opinions expressed are solely those of First Pour Wine.
When Red Truck sent over this wine, most of the wine was pretty clearly individual varietals.  While individual varietals can show amazing depth and character, sometimes there's something to be said for the mind boggling possibilities that can exist from blends. Syrah, Cabernet Franc, Zinfandel, and Petite Syrah are all regular players in the California scene that can range from big and berried to moderate and spice, but it's when they come together that anything can happen.  Does 2008 Red Truck Red Wine make the best use of the characters it's assembled, or is it just another reality talent show casting call?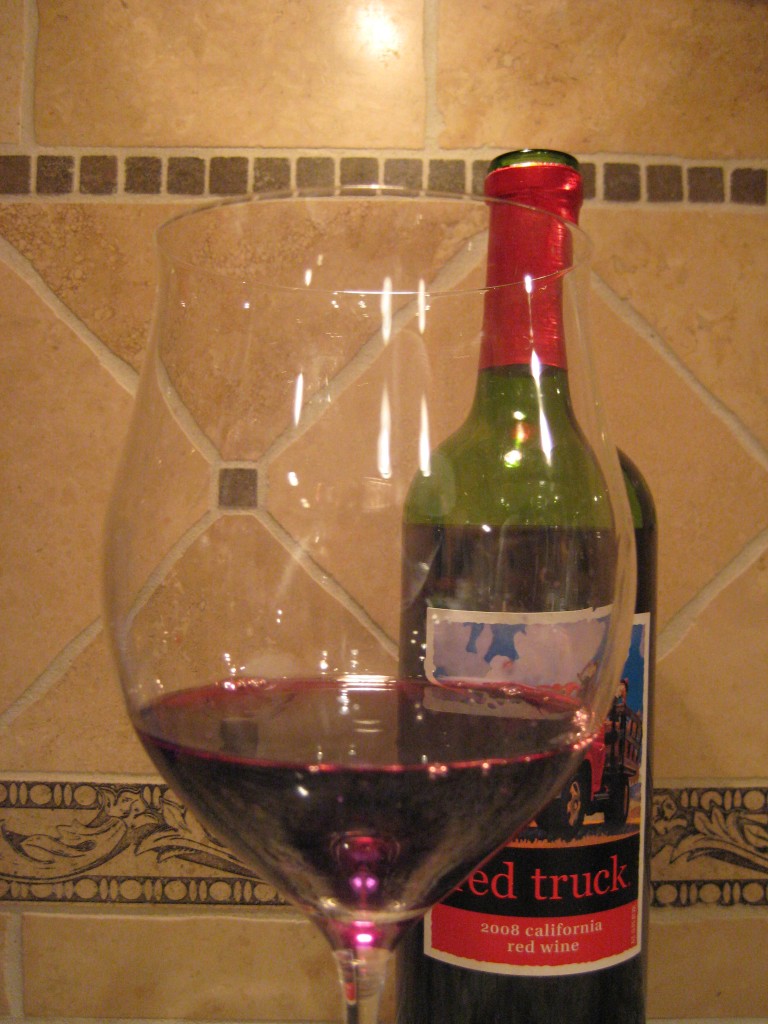 Sight:  A solid light red, with a vibrant, medium purple body.
Smell:  Blackberries, blueberries, and a light greenness, almost herbal in a way.  There are also minor touches of vanilla and cranberry.
Sip:  Slightly green as it starts out on the palate, working toward plenty of blueberry and blackberry flavor.  While the profile is smooth and accompanied by touches of black pepper and vanilla, the wine is very simple and plain, and light on tannins.  [A.B.V. 13.5%]
Savor:  The finish disappears almost entirely, except for a sort of briefly lingering dried cranberry note.
Overall, 2008 Red Truck Red Wine is a straightforward wine that might be just ever so slightly to green for it's own good.  When wines get too much going into their blends, or the grapes are not particularly strong in their identity, the end result can be muddled.  Larger production wines like this one are certainly completely serviceable, and no one is going to be overly offended by it.  Don't expect this wine to change your world though.  Merely allow it to be background, and not with any bold foods like grilled meat, and it will achieve it's best potential.
Verdict:  Part Chevy, part GM, all the same.
Price:  10.99 (sent as sample, in stores look for around $10)
California
http://www.redtruckwine.com/