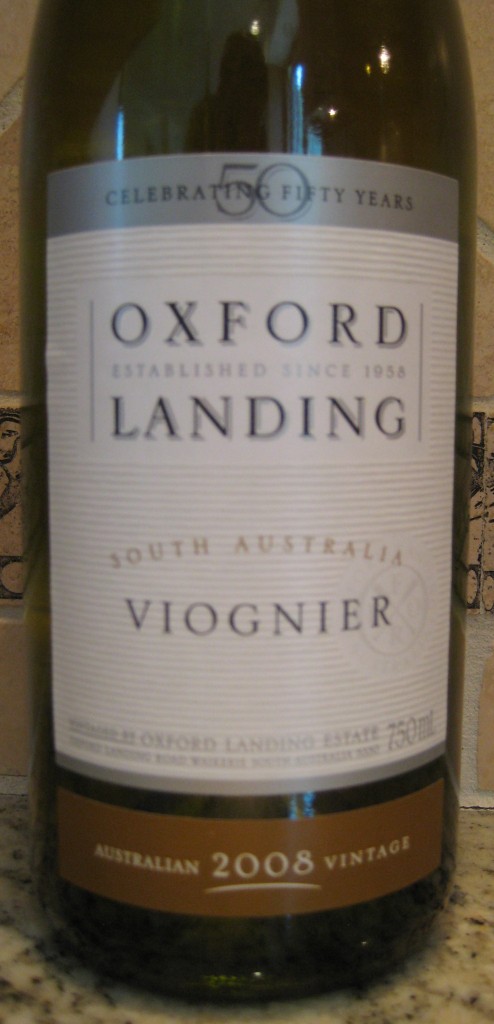 Oxford Landing is another South Australian, who like Yellow Tail, produces a large variety of wines for relatively good prices, with more of a refined packaging look.   In this case they're making a Viognier, which is a rather low yield grape.

Viognier is one of the most aromatic grapes in the white family, and is best known for the elegant and powerful white it produces in the Northern Rhône.  With medium to heavy body, and low acid, it can produce musky powerful wines with beautiful floral and musk qualities.  While almost twenty years ago, Viognier blew up in California, it's more recent history has been increasing plantings in Italy and Australia wandering into the international market.
Perhaps the only worry is that in general Viognier is better younger, due to it's lack of acidity, it tends to not hold well in bottle, and quickly loses many of the beautiful floral characteristics. Given that, how does this 2008 do?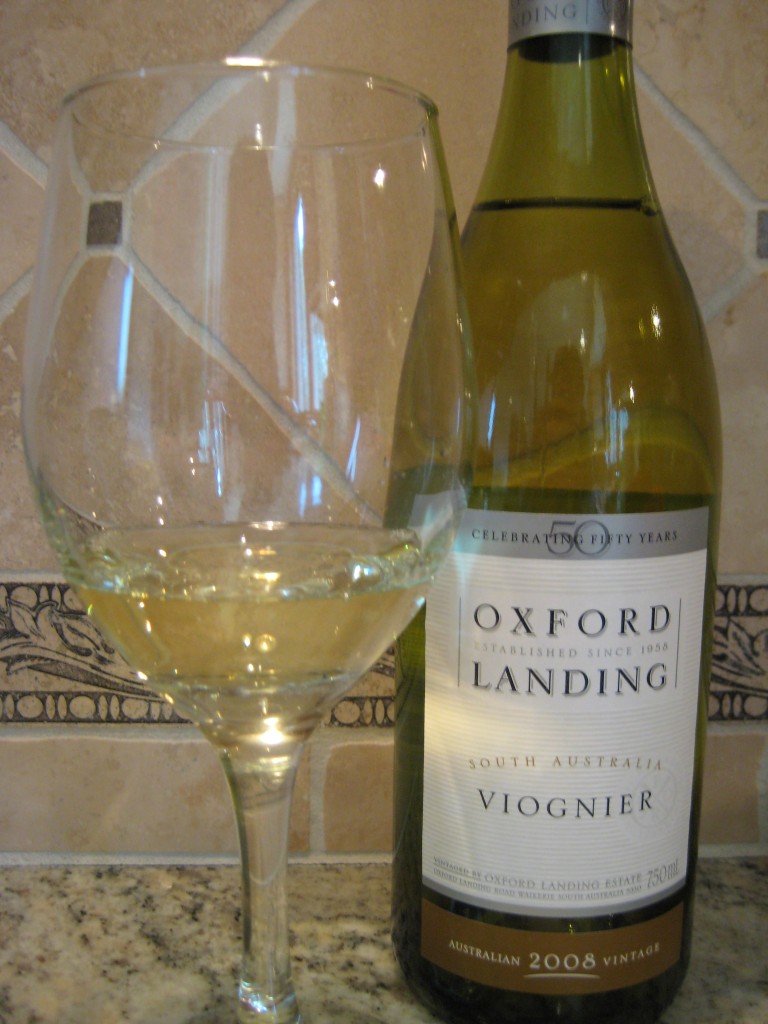 Sight: Starting to get a bit more golden than straw, clearly no longer a young wine.
Smell: Musky, quite musky.   Cantaloupe, peaches, and nectarine with hints of apricot, honeysuckle and jasmine.
Sip: Slightly flabby, but plenty of jasmine and lily in the start.  Apricots with orange blossoms join the chorus as well.  Full mouth feel, and rather creamy, a touch hot though.  [ABV 14.5%]
Savor: Slightly minerally finish, with a touch of a floral note.  Dissipates quickly.
Overall, it's just not that great a whine.  It's not that it's bad, it's just that after almost 3 years, it's lost some of it's character.  It feels flabby, and tired, and past it's prime, and it's unfortunate, as in it's youth,  it seems that this wine may have had the right stuff to be very good at the price.  It can still give it a pretty good go, but sadly, it'll have a hard time competing with a young Viognier.
Price: $5.95
South Australia, Australia