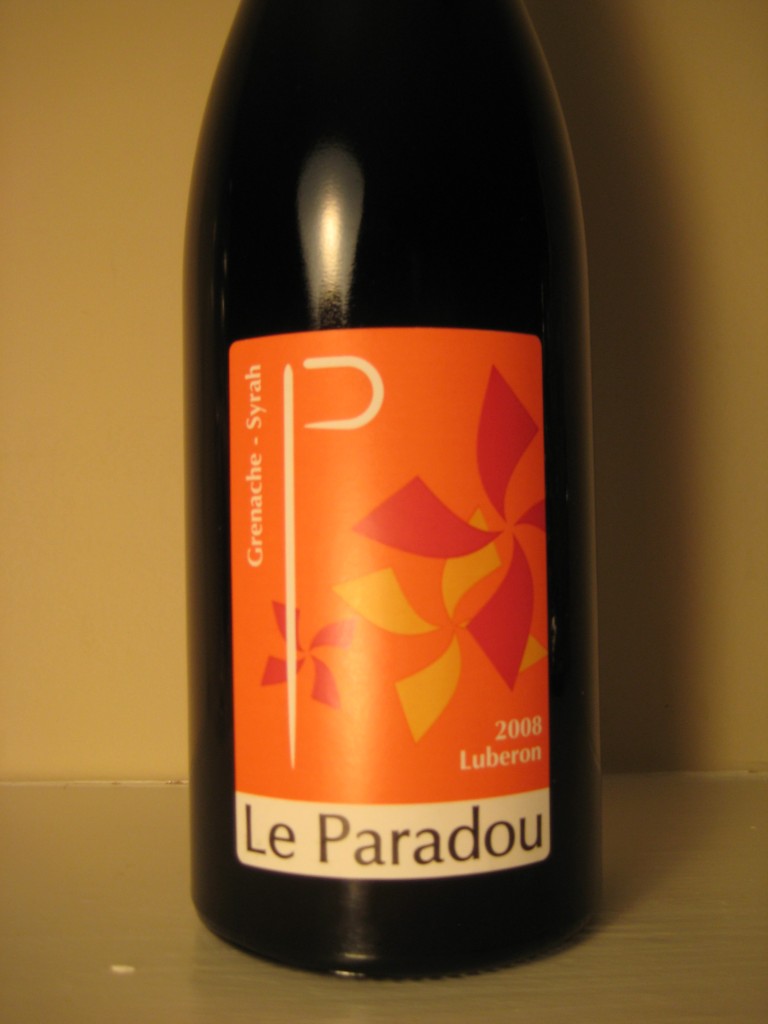 Thanksgiving is one of those flavor profiles laced with lots of earthy and spicy qualities.  The yams and squashes are seasoned with plenty of cinnamon and cloves, while the cranberry sauce cuts through the rich qualities of the turkey with a strong acidic streak.  The spread can be amazing, and so the wine needs to play background with a lot of finesse, and character that builds the food up, not overwhelms it.  Given the spiciness Syrah can impart, and the fruitiness of Grenache, the combination can hit this balance.  2008 Le Paradou Grenache Syrah has one more factor going for it, being from France, it should channel some terroir, and build on that earthiness.  Can it pull off the triple threat, or is it too much to expect from this Turkey day contender?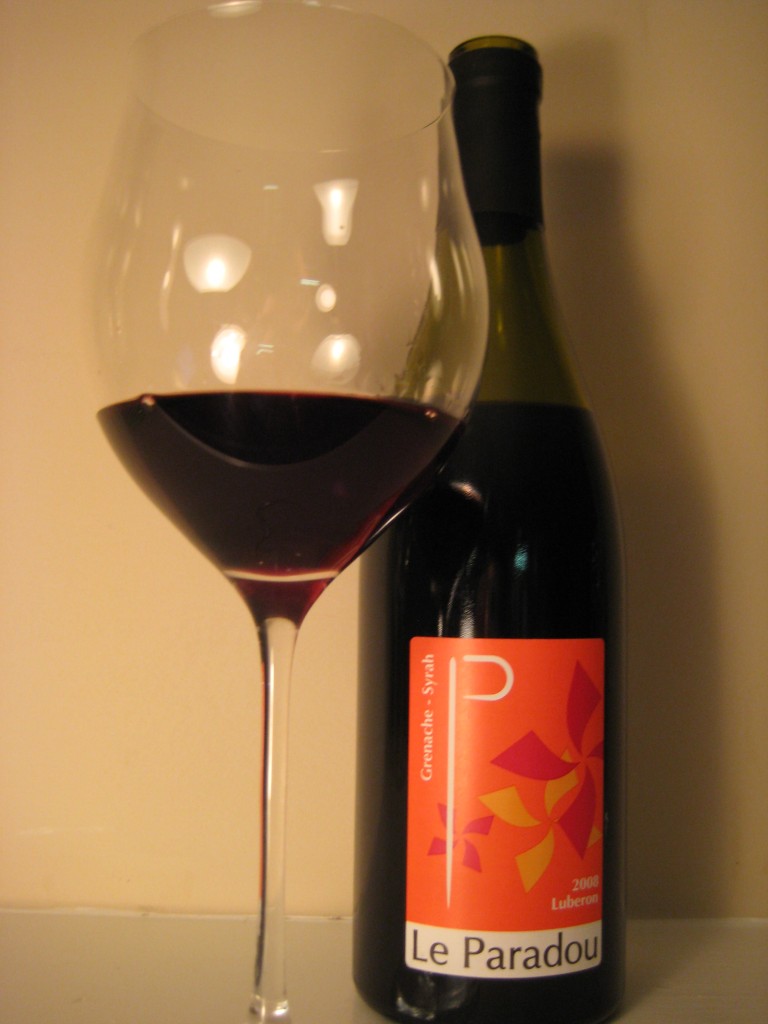 Sight:  It's showing it's age, getting orange colors around the edge, fading toward brick, and a moderately purple center.
Smell:  There's a ton of black pepper and strawberry in the start of the nose, and a sort of cherry licorice, pull and peel twizzler smell.  There's a mild pinch of vanilla, a decent spread of raspberry jam, and an underlying wet earth smell.  There's the lightest note of lavender as well.
Sip:  This wine is definitely old world, with plenty of mushroom, wet earth, and farm fresh flavors.  It comes across with a lot of character, but remembers to keep the strawberries and jam like qualities around as well.  There's a mildly concentrated chocolate / cacao flavor, as well as some bright happy cinnamon running around as well.  The mouth feel is very firm, and the acid is on the higher end, but the tannins are light to moderate, so the experience isn't overwhelming.  [A.B.V. 13.5%]
Savor:  The tannins increase a little, but not offensively, it's more a polite request for a bit of food.  The flavors of strawberry and earth mingle pleasantly, and flirt with becoming something of a chocolate covered strawberry.
Overall, 2008 Le Paradou Grenache Syrah is deliciously old world.  The heritage of this wine coming from an old farm house in Europe comes through in the flavor, but the wine manages to stay new world enough by incorporating many fruit forward flavors.  For thanksgiving it'll certainly be an interesting alternative. Perhaps the only short coming is that there isn't just a pinch more spice from the Syrah, but that basically nitpicking at an otherwise stellar wine.
Verdict:  In the strawberry patch after the rain
Price:  $8.99
Appellation Côtes du Luberon Contrôlée
Luberon, France
http://www.paradouwines.com/ [P.S. This is so not useful…]