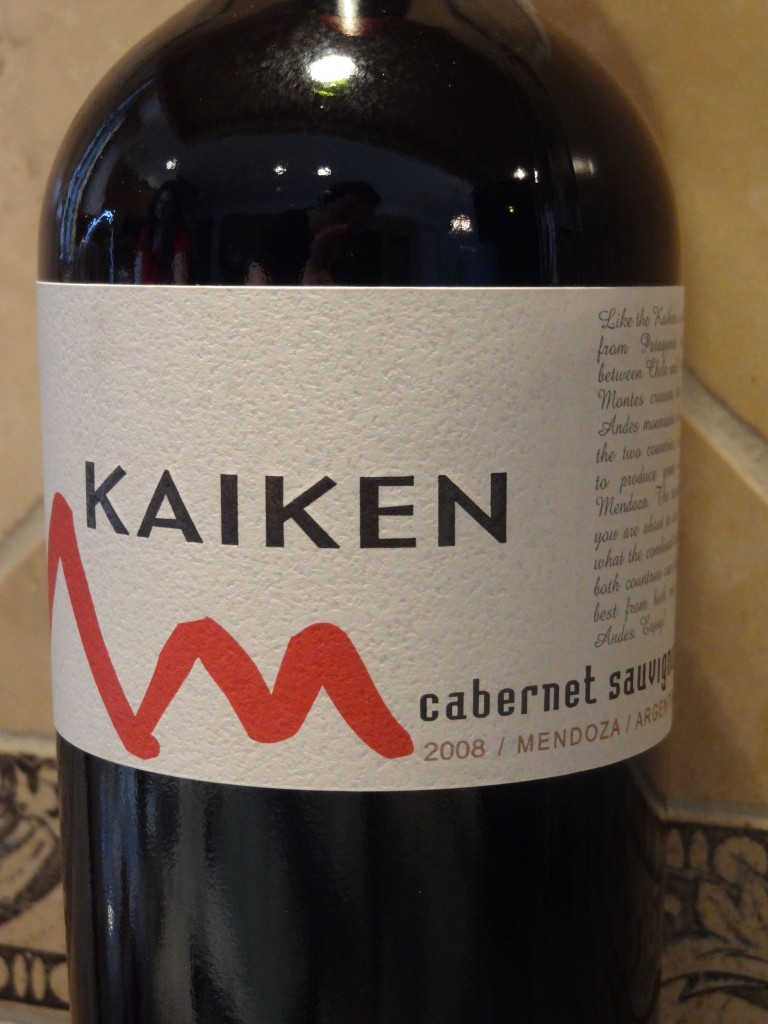 Like all wine, cabernet sauvignon is influenced by the place where it grows to a great extent.  For instance, a new world cabernet sauvignon from Australia may not taste the same as one from Chile.  To an extent, this is due significantly to the climate of the region, and to a smaller extent the vintage.  2008 was a great year for Walla Walla in Washington, but wasn't the best year for Argentina.  Can 2008 Kaiken Cabernet Sauvignon buck the trend, or is it too much weather to weather.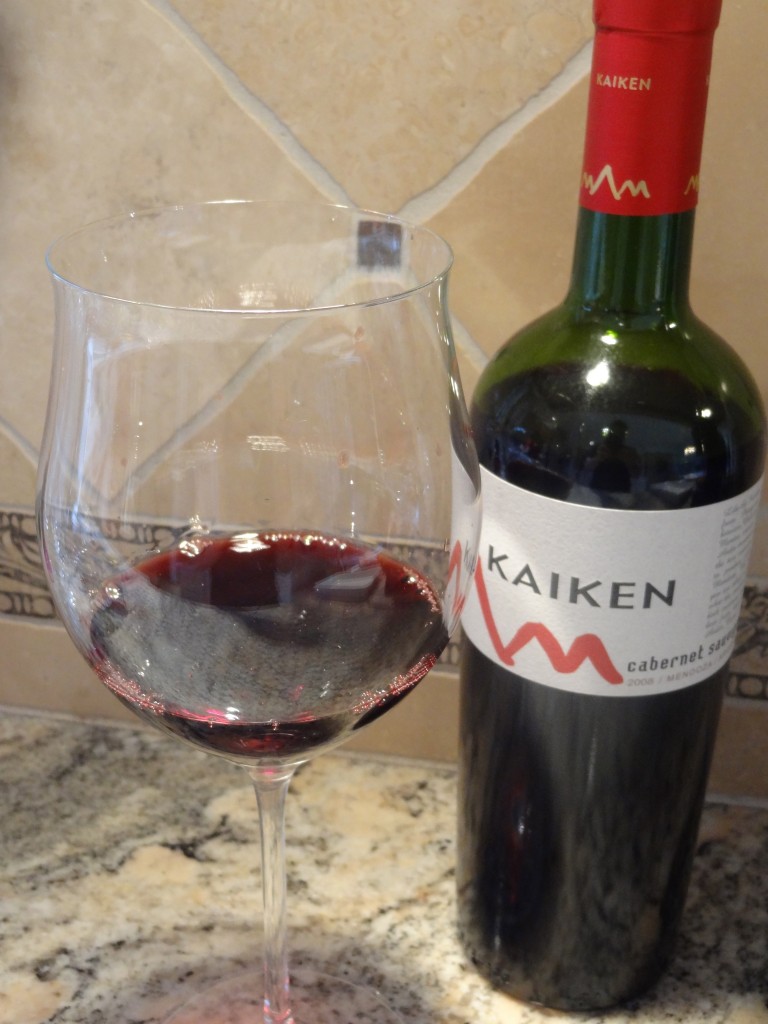 Sight:  Brick red – core, slight orange on the edges.
Smell:  Cola, dark cherries. red currants, and raspberries.  There are also hints of chocolate and espresso.
Sip:  There's an herbal kind of nature to it, that channels flavors of thyme and sage,  the red fruit plays background driving cherries and currants to the surface.  The powerful nature of herbs give an earth taste, it has a full body, and a decent kick of acid.  [A.B.V. 14.5%]
Savor:  On the ending it pulls more toward espresso and cocoa with a slightly green undertone.  The finish is lengthy, and has firm tannins for structure.
2008 Kaiken Cabernet Sauvignon is very herby, almost as though it was a bit of a cool growing season in Mendoza.  The nature of the wine is a little bit stemmy, but has some pleasant background flavors to keep it enjoyable.  This is not a fruit forward pick, but more terroir driven.  All things considered, 2008 Kaiken Cabernet Sauvignon is not the best out there for cabernet, but for a pinch, it could be worth a try.
Verdict: Stemmy, Herbacious, Tannic, Earthy
Price: $10
Mendoza, Argentina
http://www.kaikenwines.com/