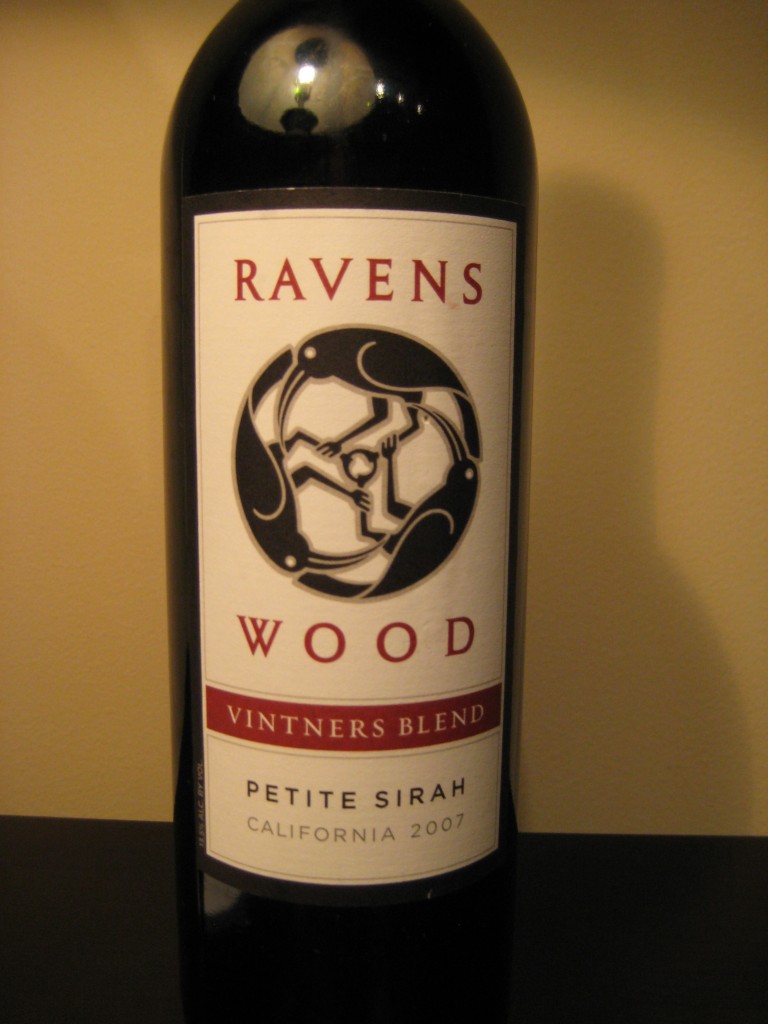 Ravens Wood is always one of the names in the store that inexplicably makes me believe that the wine will be quality.  While the vintner's blend is not their creme de la creme, it certainly is no slouch either. The 2007 Ravens Wood Vintners Blend Petite Sirah was voted as one of the best value red wines in a March 2009 competition with a similar name.  Given a bit longer in the bottle to mature, has the wine gotten even better?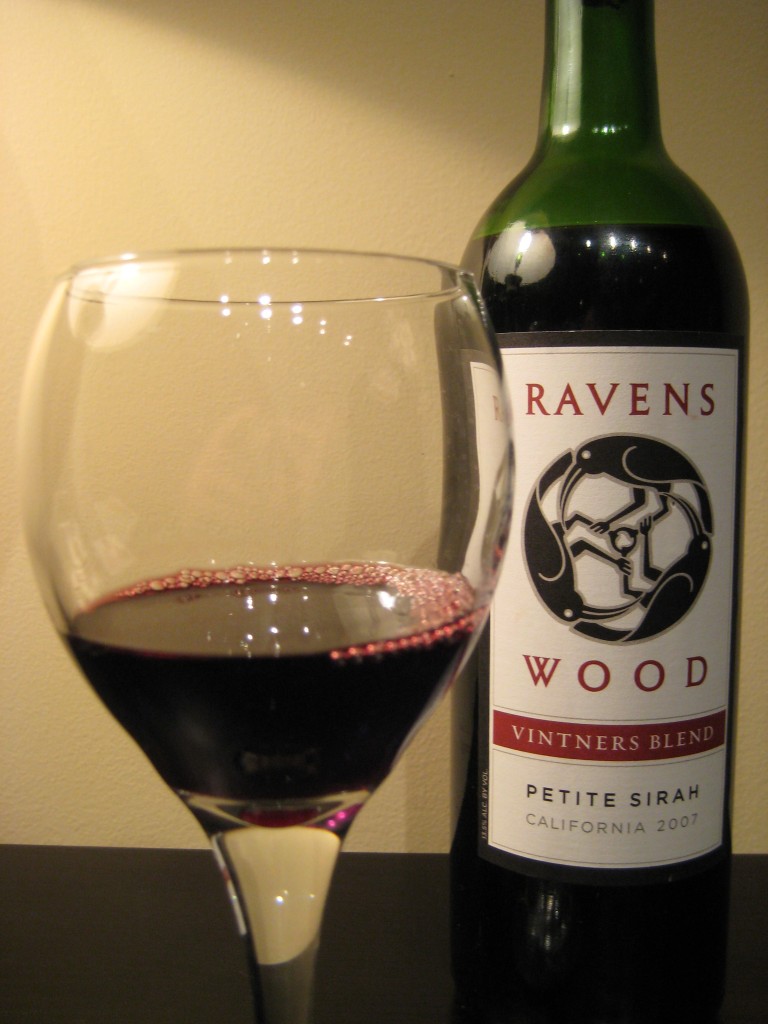 Sight:  A thick, deep purple core with an slightly oranging edge.
Smell:  Black cherry and violets, with touches of black pepper, light smoke, mocha and plum.
Sip:  A firm bodied wine, with plenty of spicy black pepper, concentrated black cherries, and a kick black currant.  Blueberries and blackberries sulk around the background with some shady looking coffee.  The wine isn't quite hot, but it's getting close.  It is a bold flavored wine though. [A.B.V. 13.5%]
Savor:  There's a strong punch of an overripe blueberry, followed by deep dark cocoa and under ripe blackberries.
Overall, it's a bit of a delicious chameleon.  As the wine sat and aerated, it gradually opened up a bit more, revealing traces of farmyard terroir and forest floor.   The berries also changed, growing from underripe fresh examples to slightly more jammy versions.  In some cases the pop on the aftertaste transition was almost like eating a handful of fresh blueberries.  It does seem that some stores may be trying to move out this vintage at a lower price, and it's totally worth trying for the money.
Verdict:  Three eyed black fruit crow
Blend: 84% Petite Syrah, 13% Syrah, 3% other blacks.
Price: 7.99 [MSRP $12.99?, silly Giant Eagle card…]
California
http://www.ravenswoodwinery.com/