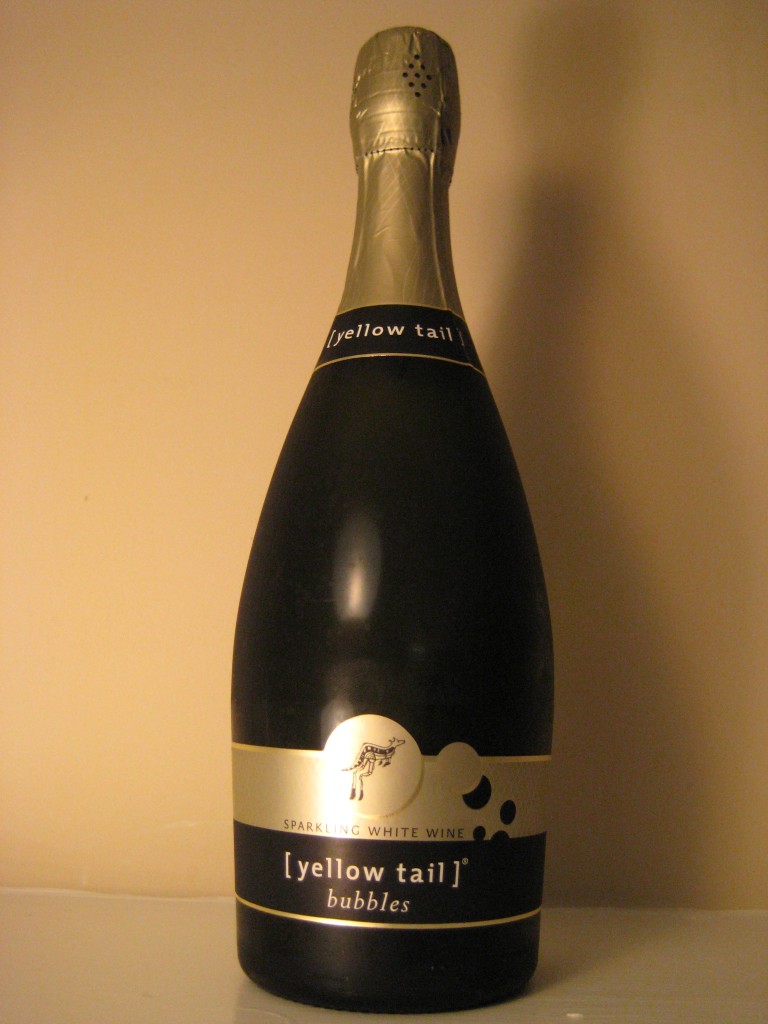 Welcome to the first First Pour Wine Holiday Sparkler. For the next few weeks, we'll be looking at some options for under $10 to kick off your holiday celebration, or close out the old year while bringing in the new one.  Leading us off is Yellow Tail Bubbles Sparkling White Wine.  While Yellow Tail's previous version of sparkling wine managed to fool at least a few champagne judges, this new one is anyone guess.  Most people don't care about Champagne judges, so the question is, should you serve this wine?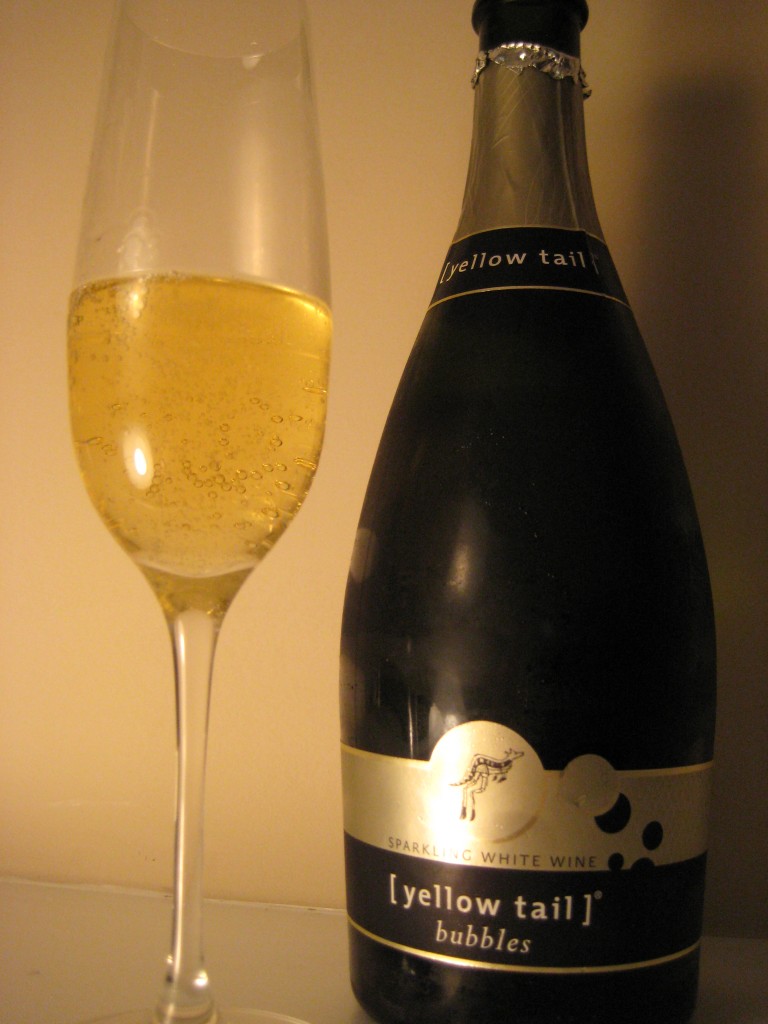 Sight:  Bright 14k gold with small little bubble.
[Remember no Swirl!]
Smell:  It's like a creamy fresh pressed apple, with a hint of lemon and honey.
Sip:  The mouth feel is full of little itsy bitsy bubbles, and there's a mild touch of sweetness and a very light tang.  There's a good amount of apple skin and lemon, with a hint of apricot and honey, in a creamy mouth feel.  [A.B.V. 11.5%]
Savor:  The finish is very short, and more of the apple with light stone fruit and a touch of honey.
Overall, Yellow Tail Bubbles Sparkling White Wine is perhaps a bit short on the acid, but makes up for it with a nice round creamy mouth feel.  This wine is very inoffensive, but offers enough little nods and winks to the sweet side, that new wine drinkers won't mind it. Veterans may scoff, but this bottle offers a reliable way to have an early start at brunch, or save that $40 bottle of Champagne for something truly special.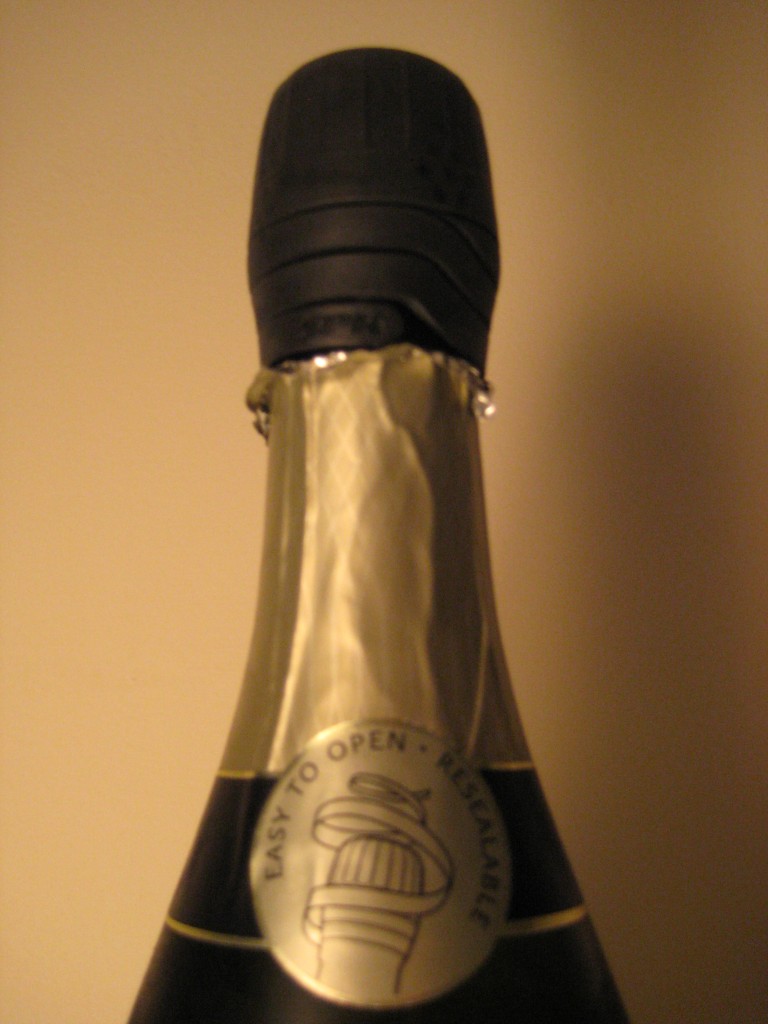 One last note, this wine makes use of what looks like a modified Zork.  The benefits to this are pretty simple:
No guess work in uncorking.  It's easier to avoid making a loud bang, and letting carbonation out.
It's resealable
Definitely an interesting idea, since most people don't have champagne stoppers.
Verdict:  Inoffensively Innocuous nearly to a fault
Price: $7.99
South Eastern Australia
http://www.discoveryellowtail.com/
Other Reviews:
Cheap Wine Ratings Yellow Tail Sparkling White Wine Review