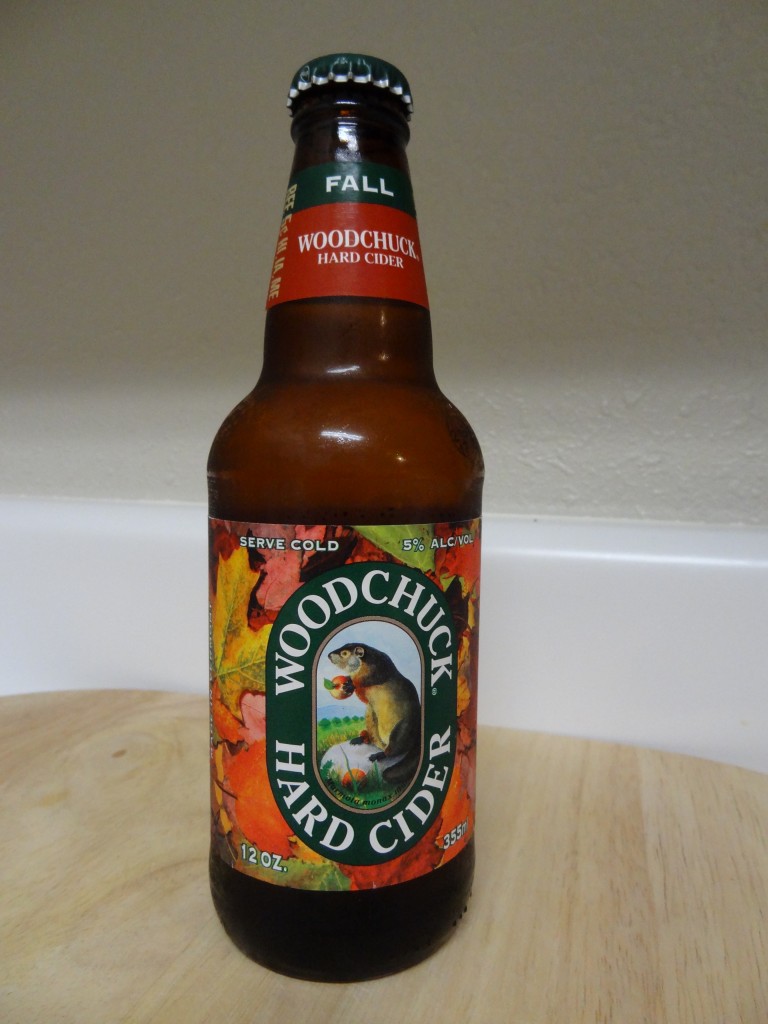 Woodchuck Pumpkin has been getting a mixed bag of thoughts from people I know.  The comments range from too sweet, to not spicy enough, but across the board, it's not a cider most are over the moon about.  To combat the disappointment, it only seemed fair to try Woodchuck Fall, the other seasonal offering from the cidery.  Can Woodchuck Fall make up for pumpkin shortcomings, or is it just a rotten apple?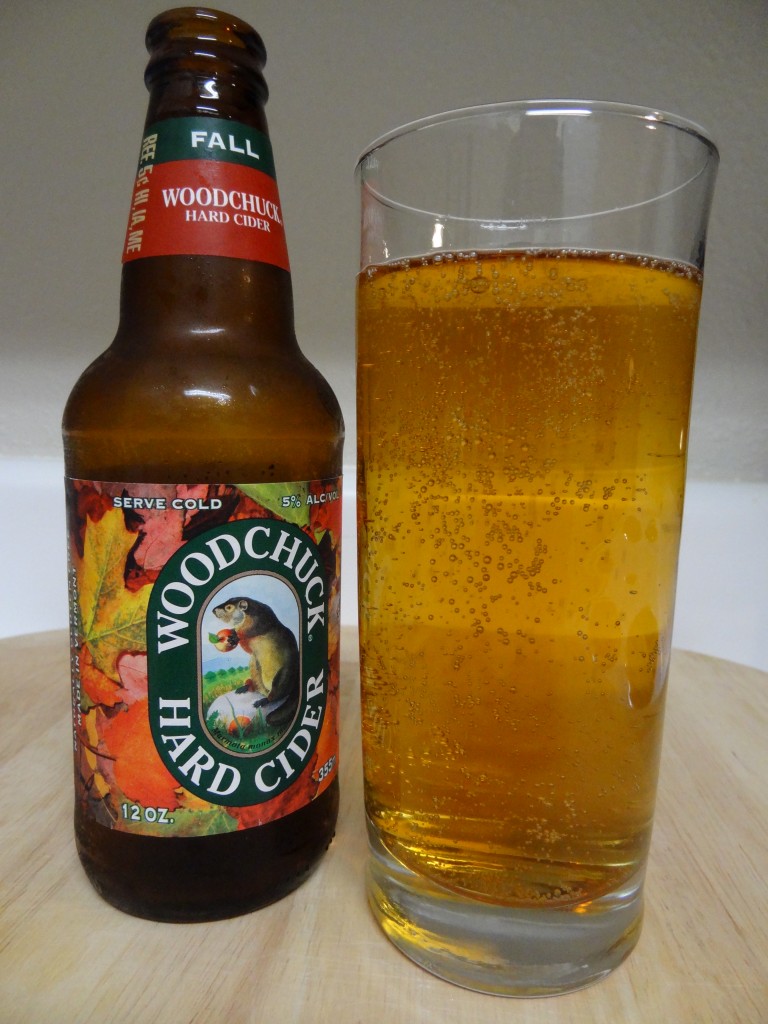 Sight:  It's pretty close to the color of apple juice, a light translucent gold.
Smell:  Apples and cinnamon, with touches of clove, nutmeg, and brown sugar.  Very light vanilla.
Sip:  A sweet explosion of fresh-baked apples, brown sugar, and cinnamon make up the predominate flavors, but clove and nutmeg give background.  Caramel makes up the primary sweetness, like when you make baked apples, but vanilla hides out in the background.  It's feels light and fun on the palate.
Savor:  The spices linger with a bit more of the apple skin, but it leaves you wanting another sip.
Woodchuck Fall is like drinking the pan drippings from making baked apples.  Seriously, this is like mixing the pan drippings with hard cider, swirling it around, and then bottling it.  It's addictively tasty, and full of great spice balance.  The sweetness is tasty without being cloying, and balanced against the acidity.  Woodchuck Private Reserve Pumpkin Cider is good, but this blows it away.  Definitely pick up a bottle if you're a fan of spiced cider.
Verdict:  Baked Apples, Apple Pie Spices, Sweet Cider, Buy It Now
Price:  $1.79
Middlebury, Vermont
http://www.woodchuck.com/
Looking for a second opinion?
Check out Anthony's take at Grab Me A Beer