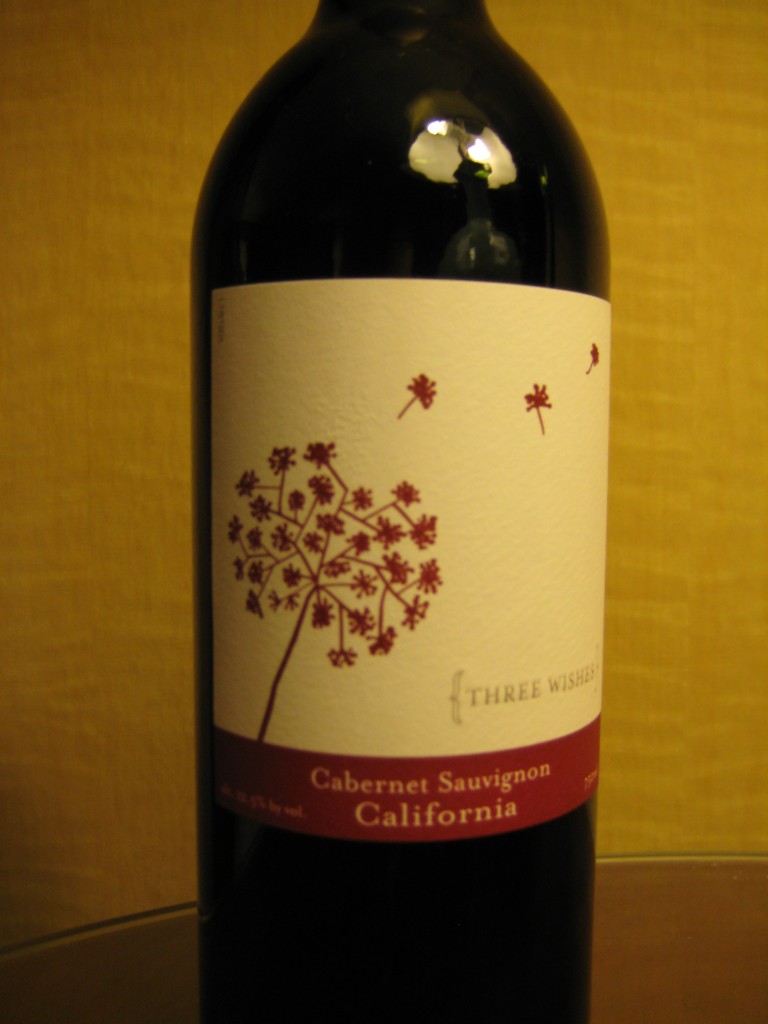 More than once, I have expressed my fear of sub-$5 bottles of wine that lack vintages.  Now, as Yellow Tail proved, they're not all bad, in fact, some of them are rather nice for the price.  However, most of the time, the under $5 wine market bottles skew more towards the kinds of rewards kids get for winning 3,000 tickets in ski ball.  A moment of brief elation at getting something in such a novel way, but sudden disappoint!  That oh-so-wonderful ticket counter mp3 player is really lousy, and like 4 years old.
Now, Two-Buck-Chuck's Cabernet Sauvignon was pretty good given the price (and we're going to use the term Cabernet Sauvignon a bit loosely, since neither of these is a good example of the varietal), and Three Wishes Cabernet Sauvignon operates in the same market space, so is it a competitor?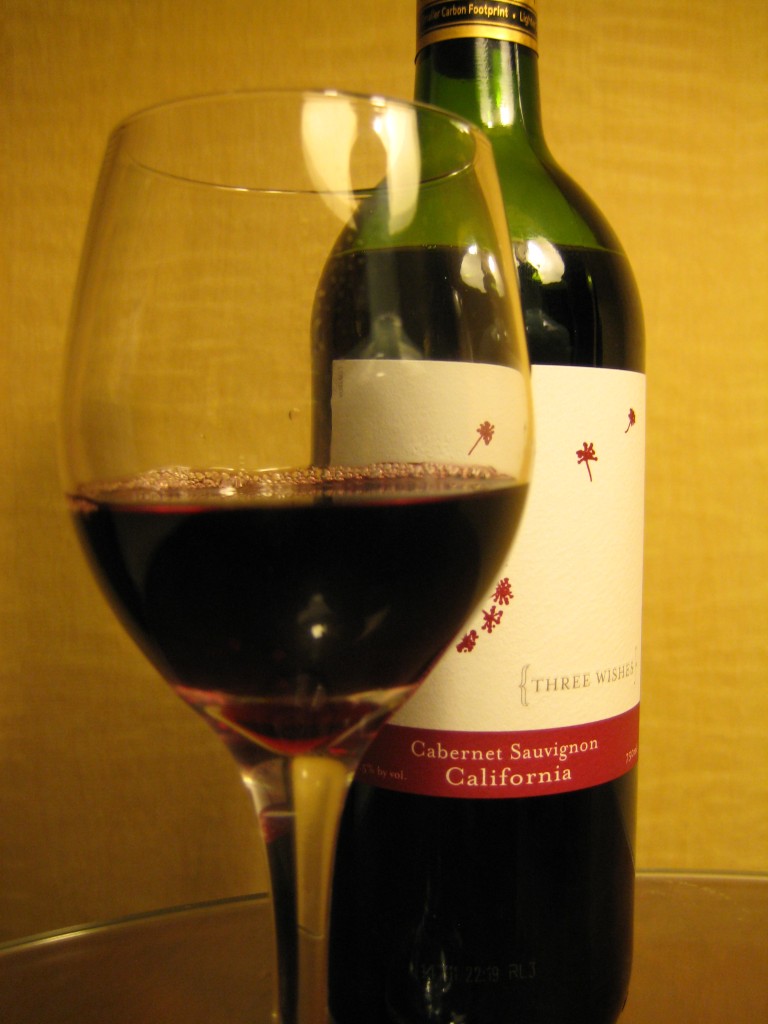 Sight:  It's got clarity, and it's deep red.
Smell:  Prunes.  No, seriously.  Prunes.  Possibly mixed with gasoline.  Some hints of cherry and mocha.
Sip:  Sort of plummy, sort of gasoline like.  The acid is rather high for a red, and the tannins are kind of low.  There are some black cherries and unripe blackberry, but overall, it's closer to really bad Sangiovese or Pinot Noir than Cabernet Sauvignon. [A.B.V. 12%]
Savor:  Savor is a poor terms for this section.  Waiting for this wine to leave is more appropriate.  It's almost like smoking a bad flavored cigar, too much lousy tobacco flavor  and artificial character that you just wish would get out of your mouth.
Overall, run.  Don't walk.  Run.  As fast as you can away from Three Wishes Cabernet Sauvignon.  No offense to Whole Foods, but this is pretty much the worst bottle that has been tried to date.  Some of the corked bottles that reviews have been held back are more enjoyable than this.  If you're really desperate to get under $5, go get a bottle of Two-Buck-Chuck's Cabernet.
Price:  $3.59
California