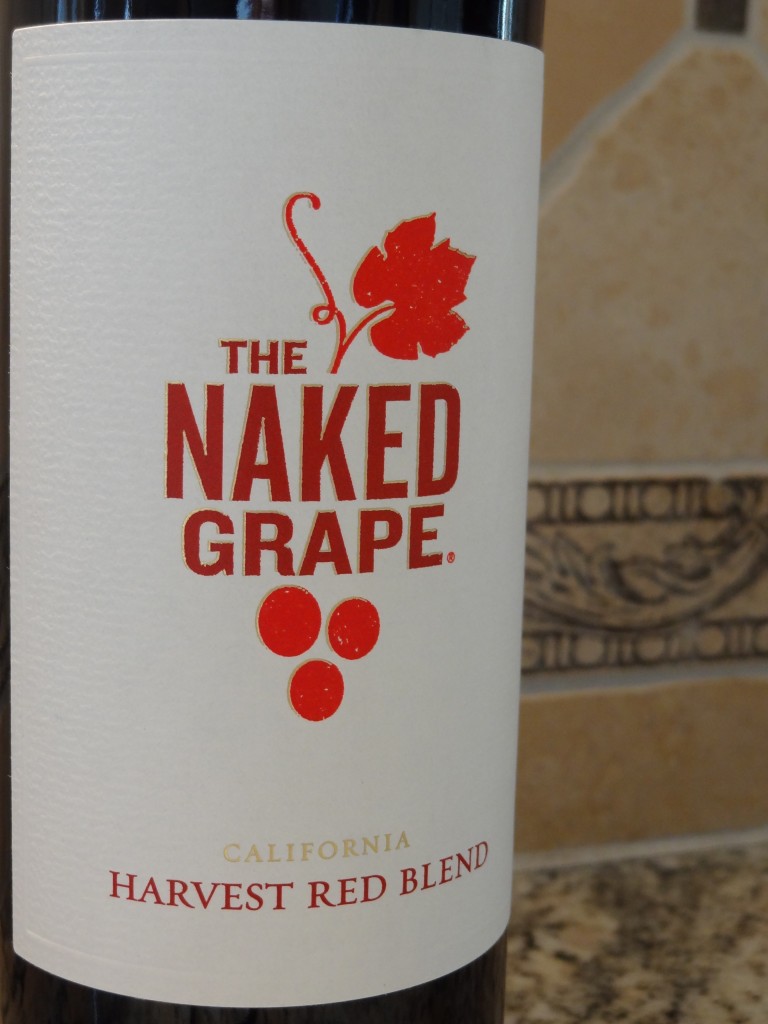 The Naked Grape Harvest Red Blend fits perfectly into the mould of wines that might be acceptable with thanksgiving dinner.  Crafted with the idea of being a moderate, fruit forward wine, this blend looks to fit itself in at the Thanksgiving table by emphasizing it's easier going nature.  It's worth noting that this is The Naked Grape, not simply naked or any of the other similarly named naked wines.  Can The Naked Grape Harvest Red Blend put up a spectacular showing for turkey day, or is it showing up to dinner in its birthday suit? 
Sight: An astonishing shade of magenta all the way through.
Smell:  Very juicy, pulling in a bit of concentrated sweetness, raspberry, plum, and a few hints of spice.
Sip:  It starts of subtly sweet, but moves a bit more acidic.  It doesn't lean particularly in either direction.  The mouth feel is moderate, but a bit flabby.  There's a surprising amount of earth notes, almost a bit coffee, and good raspberry and black plum.  Tannins are interestingly large for the look of it. [A.B.V. 12%]
Savor:  Slightly tannic, a little bright, touch of red fruit.  Disappears really quick.
The Naked Grape Harvest Red Blend is pretty relaxed, and very straightforward.  It's not a complex wine, and in terms of acid, it's going to have a tougher time with food.  It's saving grace is really the tannins.  The natural mouth drying character of this wine will help it along.  Wine drinkers who aren't a fan of bone dry reds may want to give this a try, but those used to more complex wines will be put off.
Verdict: Simple, Flabby, Red Fruit
Price: $9 MSRP (Disclaimer, this bottle was a sample)
California
http://www.thenakedgrapewine.com/