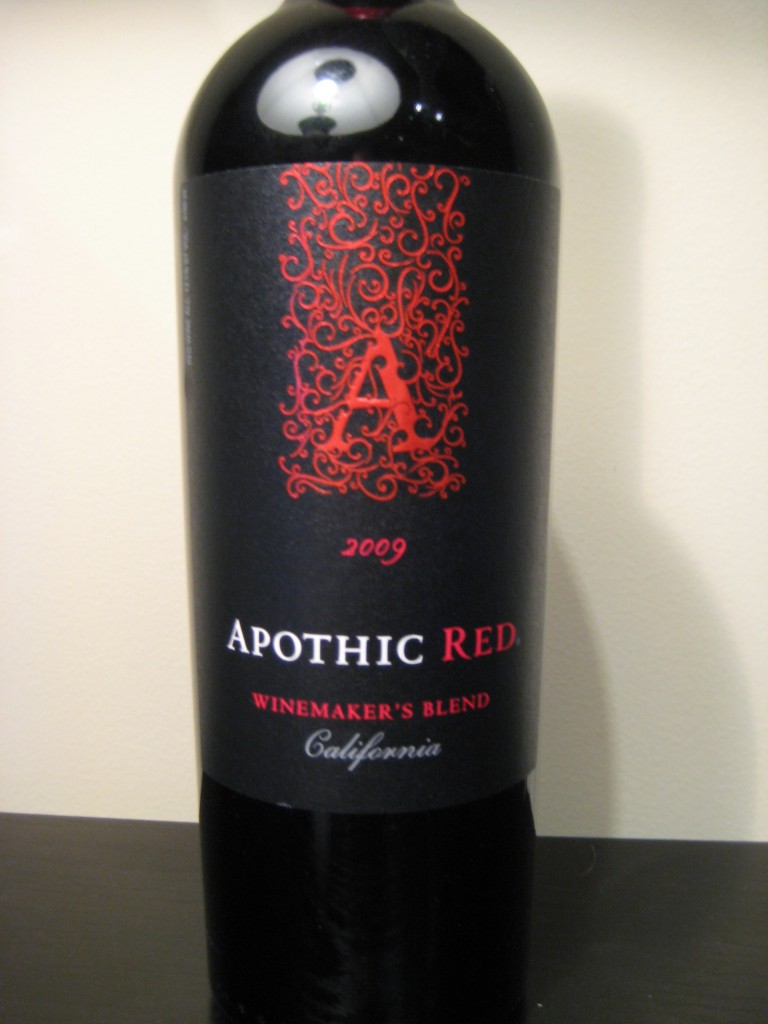 Welcome to Splurge Saturday, where we take a break from bottles under $10 to step out and up, in search of exciting new bottles of wine to enjoy on special occasions (or just for fun!)
It seems as though 2009 Apothic Red Winemaker's Blend has been taunting me for as long as I've been in Ohio.  Seriously, it started in Trader Joes, and then Whole Foods, then the Hilton, the several restaurants, and then Giant Eagle, finally in Solon Wine & Liquor a few days ago [who by the way, are an awesome wine shop in the Cleveland area, check them out.].  Worse yet, it was just ever so slightly out of the First Pour Wine regular price range.  To top all that off, it's red blend of three amazing varietals, Zinfandel, Merlot, and Syrah.  Being a sucker for the potential elevation of characteristics in blends, and the complexity they can bring, it seemed like a great potential candidate for a Splurge Saturday.
So can Apothic make magic, or is it just a squib?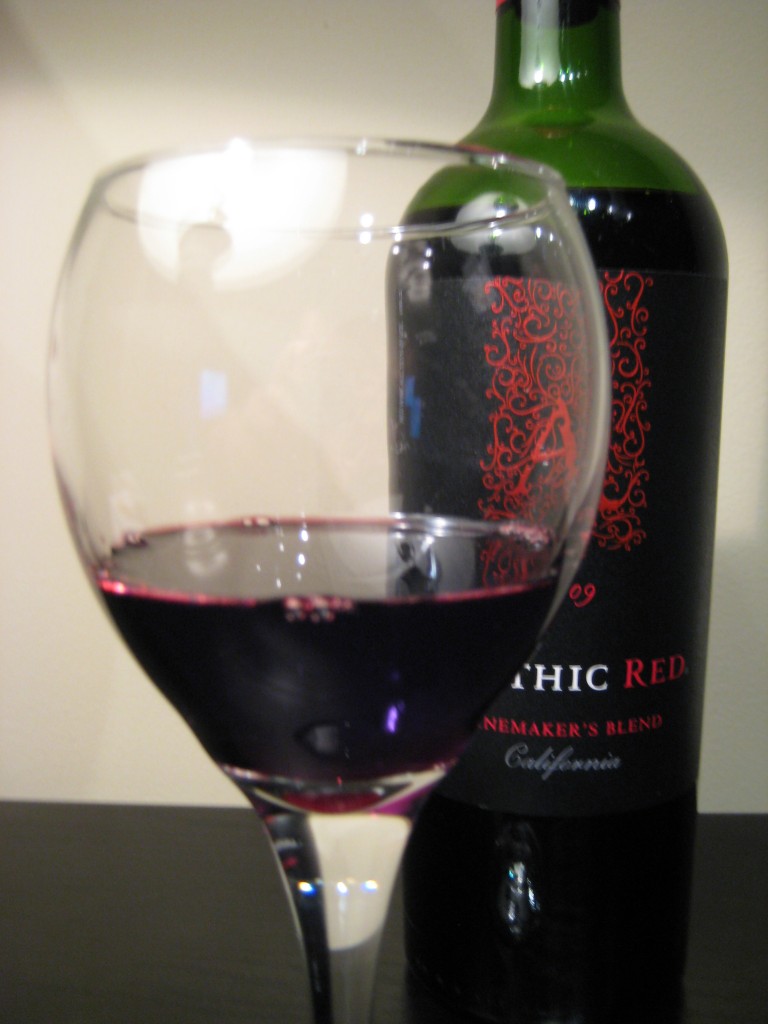 Sight:  Deep, dark, mysterious purple.  The sort of color that implies a mysterious nature.
Smell:  There's a sort of berry pie filling smell, like blueberries, raspberries, and blackberries mixed with vanilla and baked.  There's a hint mint and chai.
Sip:  The sweetness at the start of this wine is mind blowing for what seems like it might be a dry red.  There's plenty of mint and sage behind layers and layers of blackberries and blueberries covered in raisin-ish vanilla and espresso.  The smoke is also very prevalent.  The wine is bright, and the body is moderate.  It's lively, and incredibly smooth (even the tannins are moderate but smooth!) [A.B.V. 13.1%]
Savor:  The smokey blackberry mint flavor continues rather lushly, occasionally lapsing into raspberry.
Overall, it's a rather amusing wine.  The problem is really what to pair it with?  It's slightly too big to drink on it's own.  Yet it's too sweet for a big meat dish.  Duck is probably this wine's best chance.  The fatty nature of the duck, and the fruit based sauces could compliment.  Otherwise, try it with pie!
Verdict: Acio Apothic
Price: $10.99
Modesto, California
http://www.apothic.com/