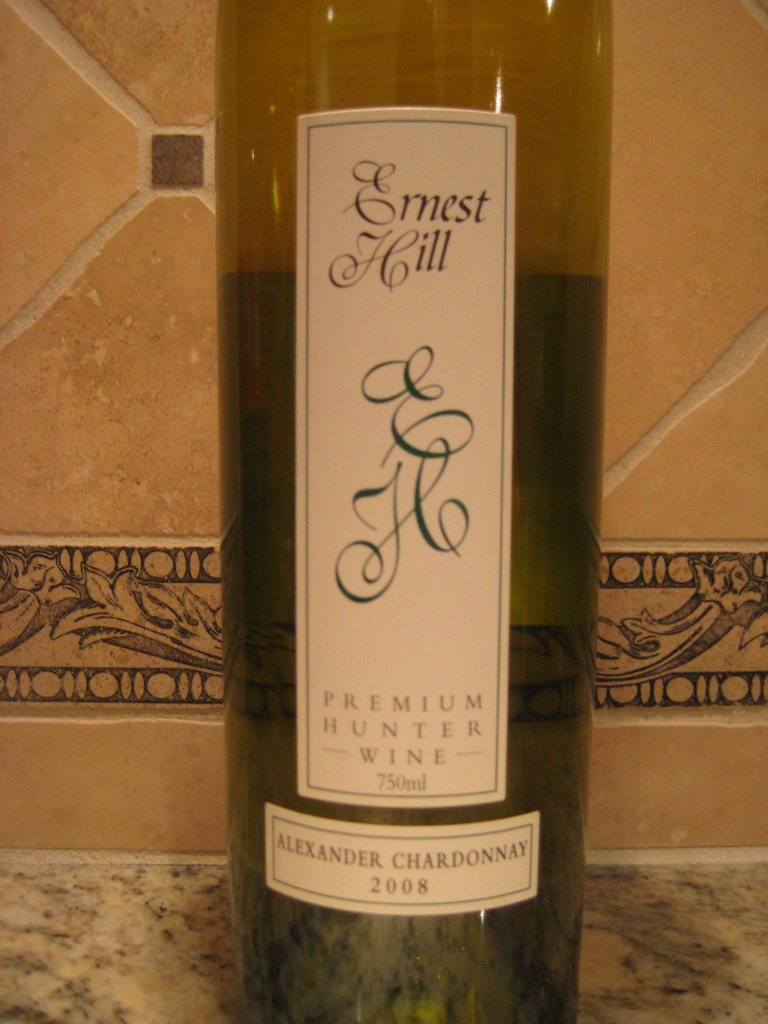 Welcome to Splurge Saturday, where we take a break from bottles under $10 to step out and up, in search of exciting new bottles of wine to enjoy on special occasions (or just for fun!)
It's a rare thing that I can claim to have seen and stood on the terroir that produces the wine that First Pour Wine reviews.  Thanks to an amazing trip to Australia last year, there are a few bottles I bought from the producers there which make me very happy when I uncork them for family and friends.  The bottle from Ernest Hill is a great example of wine from the Hunter Valley in Australia.  While the Hunter is better known for Semillon, it also produces many great Chardonnays, such as 2008 Ernest Hill Chardonnay.   While Ernest Hill is great, it is a small producer, maybe they should be bigger…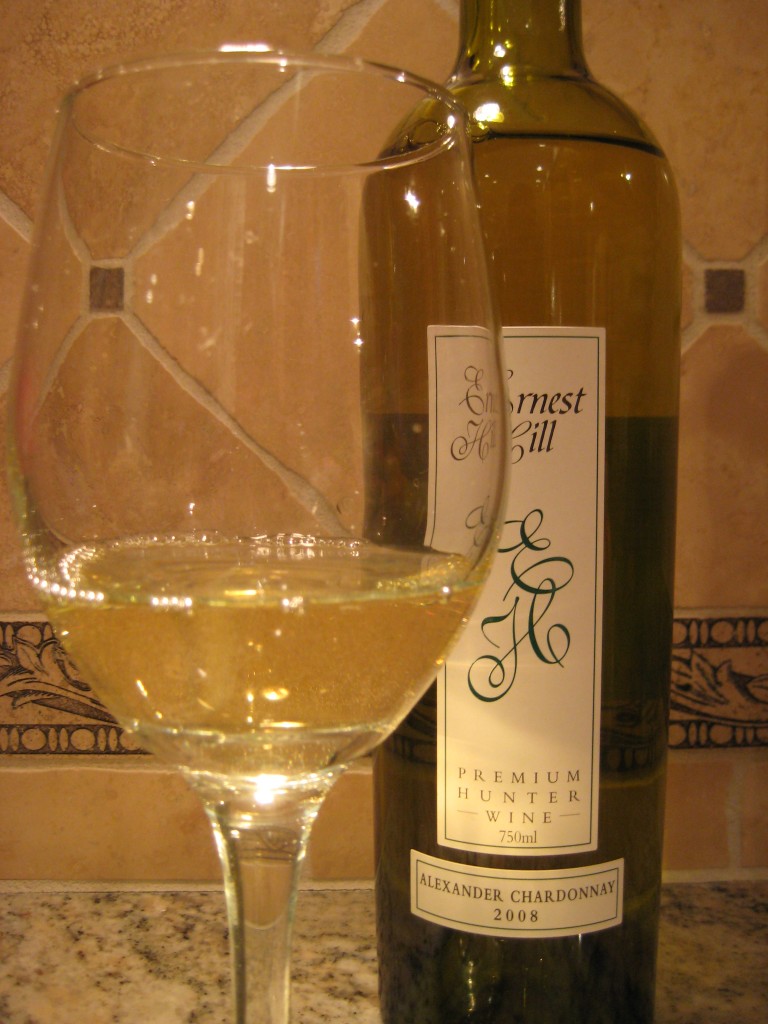 Sight:  Moderate gold, perfect for Chardonnay of this age.
Smell:  Fresh creamed butter with light pineapple, slight green apple, and light vanilla.  Background hints of wet stone and melon.
Sip:  Creamy, with an exceptionally smooth mouth feel.  Butter cream and green apples have the strongest flavors, but lemon and wet stone add strong backup notes that round out a strong flavor profile.
Savor:  Smooth butter and apples round out the wine.
Overall, it's a great chardonnay, but it needs more support.  The problem that Ernest Hill has, is that while it has a characteristic body, a unique and strong flavor, and an enjoyable drinkability, it can't stand up on price.  While no two wines are identical, there are many others at half the price that can replicate 75% of the flavors. More people trying this wine could help improve it's distribution, and drop it's price.
Verdict: $10 over where it should be
Price: $30 AU
Hunter Valley, Australia