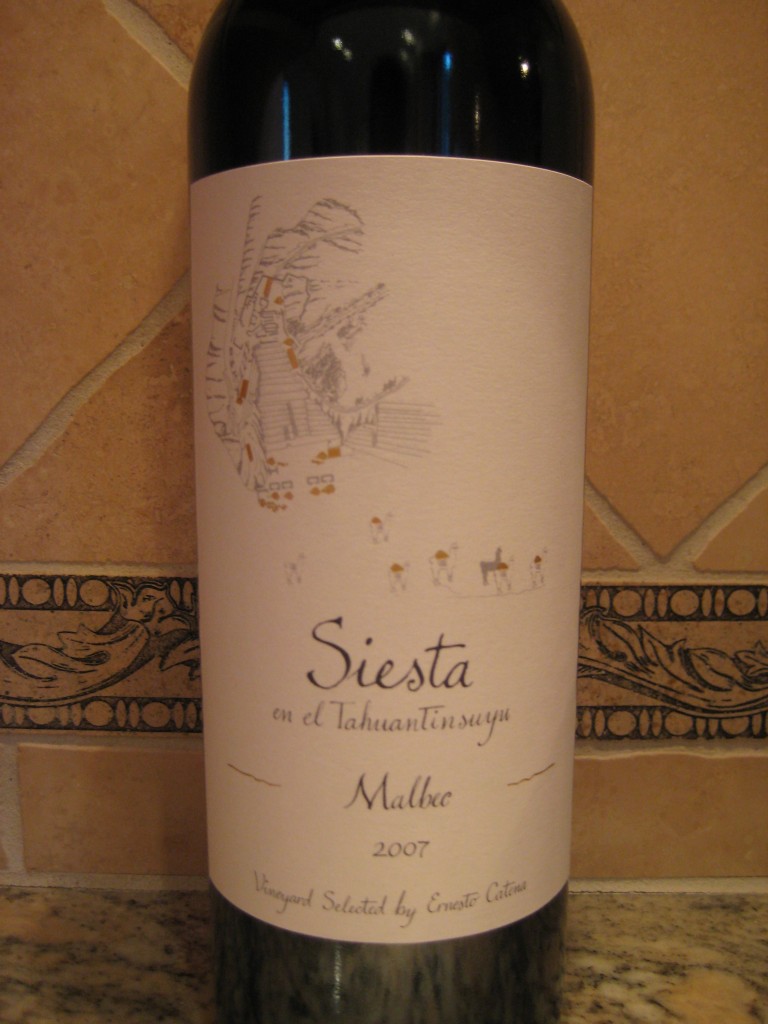 Welcome to Splurge Saturday, where we take a break from bottles under $10 to step out and up, in search of exciting new bottles of wine to enjoy on special occasions (or just for fun!)
Siesta's are something most people would like to be taking each afternoon after lunch.  That lackadaisical mid-afternoon slump, that leads to increased productivity and fun for the evening.  Naps are refreshing, even reviving, and meant to be relaxed.  Is 2007 Siesta Malbec a reviving siesta, or just a quick nod off?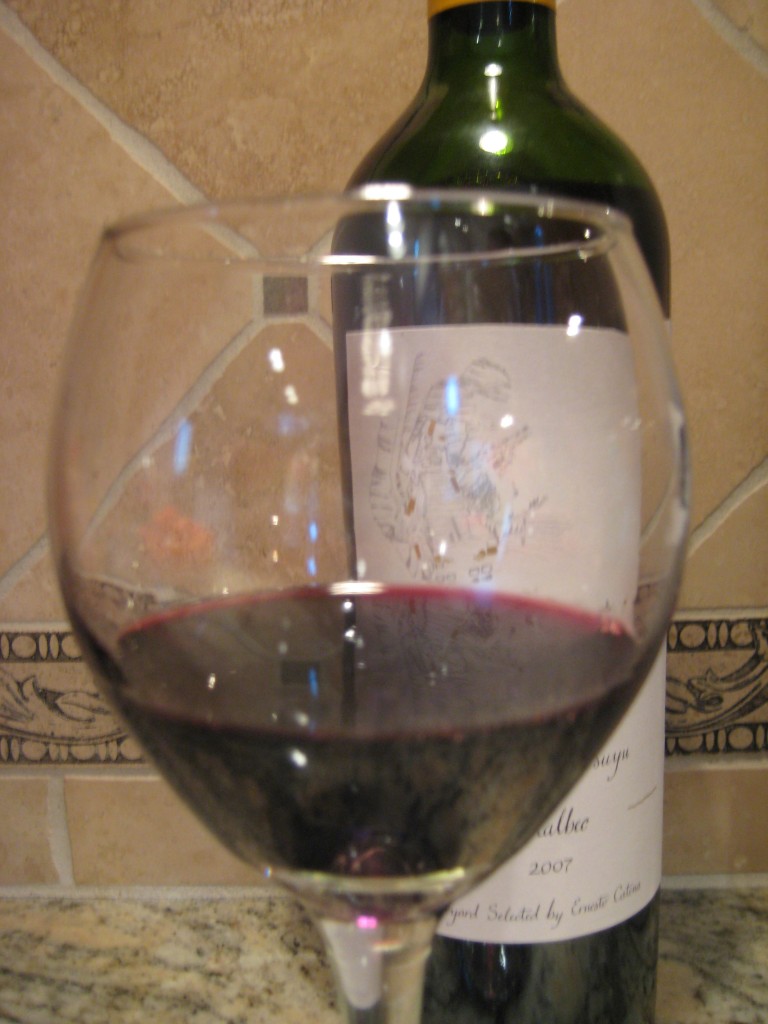 Sight:  Deep purple, almost blackish.
Smell:  This wine smells as dark as it looks.  Black currant, black pepper, plums, and blackberries make their presence known.  There's a beautiful and subtle sweetness that is almost jam or pie like.   There's also a mild whiff of cigar smoke.
Sip:  There's a definite blackberry and pepper vibe going, but it's very smooth and complimented by light smoke, a touch of mocha, a touch of spice.  It's a very pleasant and fruity wine, and the bright nature of it gives it character and depth.  [A.B.V. 13.5%]
Savor:  A spicy pepper note, with a bit of oregano.  The spice carries through, and plum skin prevails with moderate tannins.
Overall, 2007 Siesta Malbec keeps a balance of fruit and oak.  There's enough going on between the smokey vanilla smells and the black fruits to keep plenty of complexity.  The spice notes are unexpected, but add a certain originality like chili peppers in hot chocolate.  While it's certainly enjoyable, and certainly well done with a good amount of depth, it's just not particularly memorable.  This doesn't mean it's not worth a shot, but it might leave some drinkers desiring a bit more wow.
Verdict:  Sleeping peacefully
Price: $14.95
Argentina