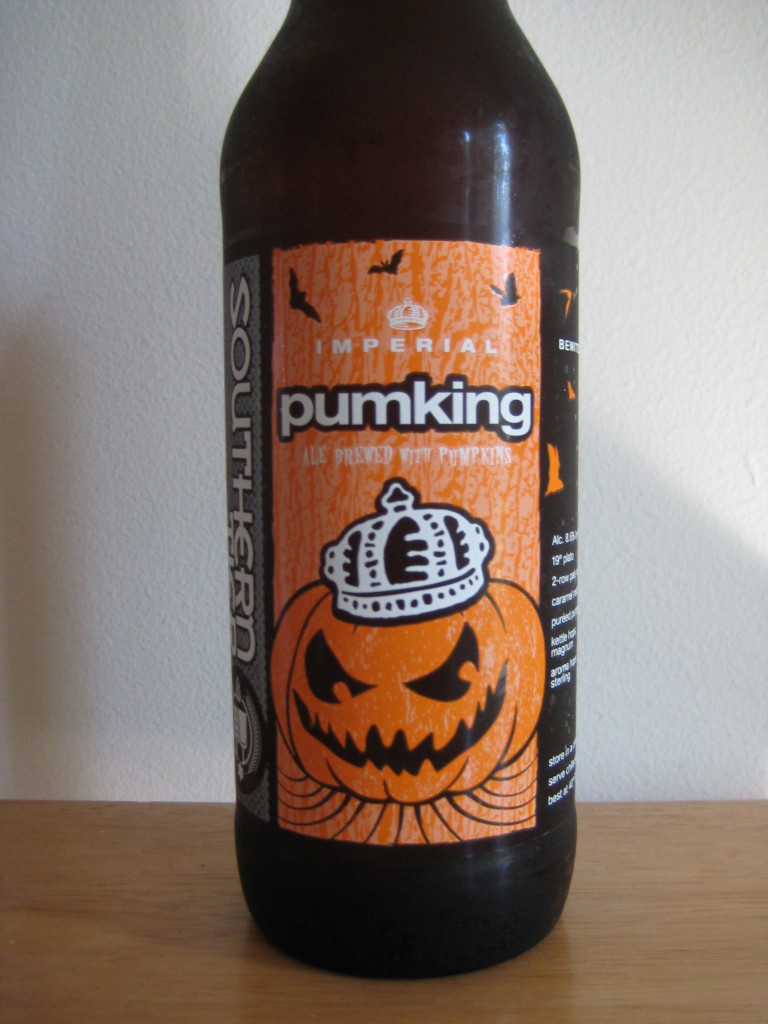 Depending on who you ask, Southern Tier Imperial Pumking is king of pumpkin beers.  The beers popularity is easily attributed to the beers amazing pumpkin pie flavors.  It's no wonder the folks at Southern Tier have gained such a reputation given their western New York location [hint, not much out here but vineyards and lake].   Of course, as the founding fathers pointed out, sometimes you need to question your king.  So is it a benevolent monarch, or is off with it's head?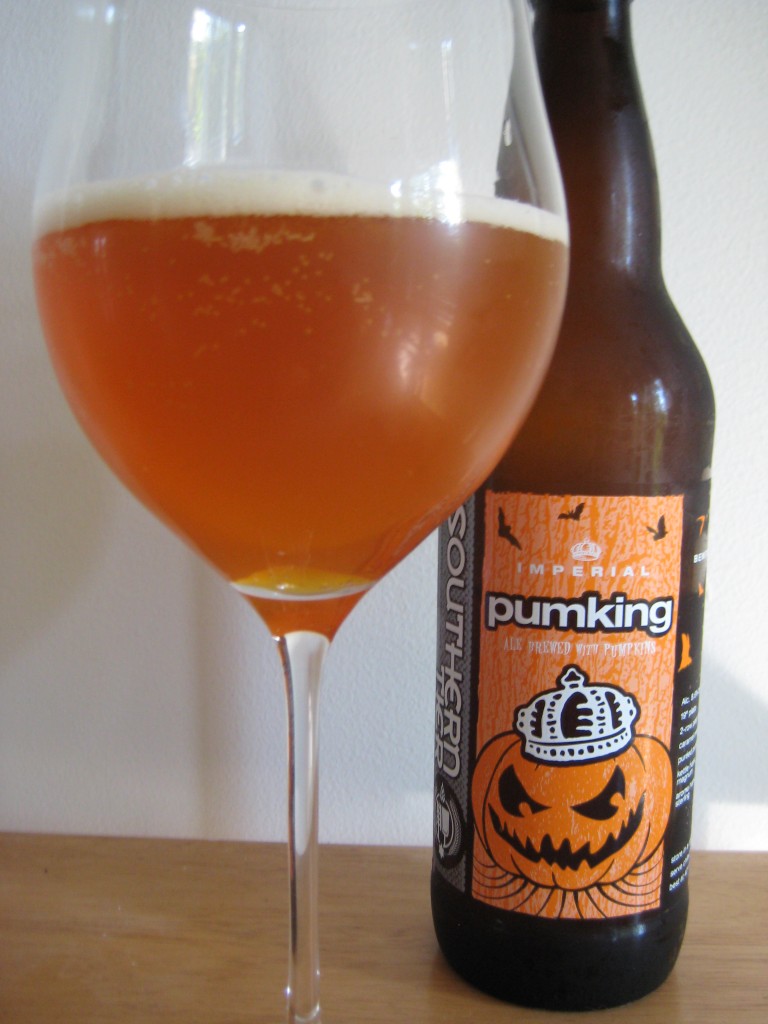 Sight:  A beautiful amber – copper brew, reminiscent of pumpkins.  The head has a rather large number of big bubbles, is shallow, and dissipates quickly.
Smell:  Pumpkin Pie in a glass.  There's a sort of doughy quality at the start on the nose, similar to a pie crust, then cinnamon and pumpkin come through, with a hint of mild, but not overpowering clove.  There's a subtle vanilla caramel streak as well.
Sip:  This beer is rather thick, and the sweetness is subtle.  There's a definite feeling that the pumpkin pie filling is the goal.  There's plenty of cinnamon and clove, with a nice pumpkin background.  The carbonation is rather sparkly, and the hops keep the balance from running away with too much spice. [A.B.V. 8.6%]
Savor:  The hops really turn on here, but the notes of clove and allspice carry though.  The finish lingers a bit.
Overall, Southern Tier Imperial Pumking holds it's crown for a reason.  It's just a darn good pumpkin beer.  If there's a short coming of it, it's that it's a hard beer to drink a large amount of.  While it is delicious, the high alcohol content keeps it from being particularly kind to ones stomach (or motor skills for that matter).  Other than that, it's a phenomenal beer, but one that will shine better with a hardy fall meal, like a roast duck or savory stuffed pumpkin.
Sip:  [A.B.V. 8.6%]
Price: $8.99 / 22 oz (Bomber)
Lakewood, New York
http://www.southerntierbrewing.com/index2.html