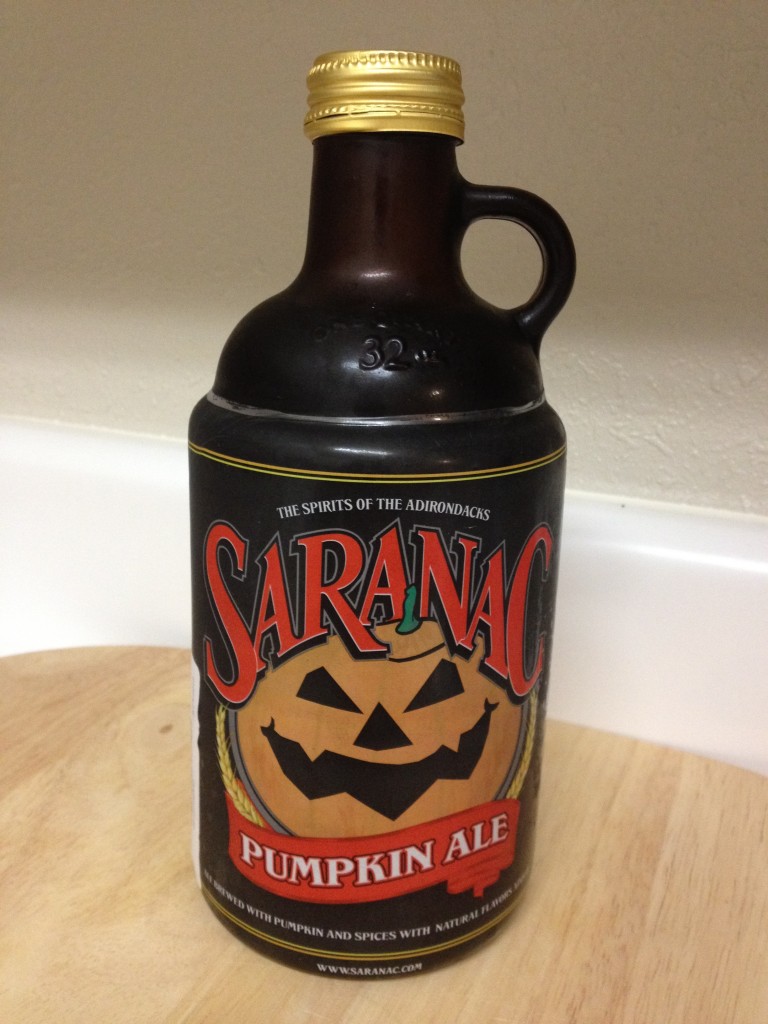 Saranac is one of the first beers I can remember my father bringing home that didn't come in a shiny silver can.   It was one of the first craft brews he'd brought into the house, and a sign of changing times for our little family.  I mean, we had to drink better didn't we?  After all, we had the Food Network now!    All joking aside, Saranac is a well respected brand from New York, who has been putting out solid brews since the mid 1980's.  With that in mind, and it being pumpkin season, it seemed only fitting to see if Saranac Pumpkin Ale could dethrone the reigning champ, and other New York based brew, Pumking.  So will Saranac Pumking have what it takes to capture the crown, or is it another jester?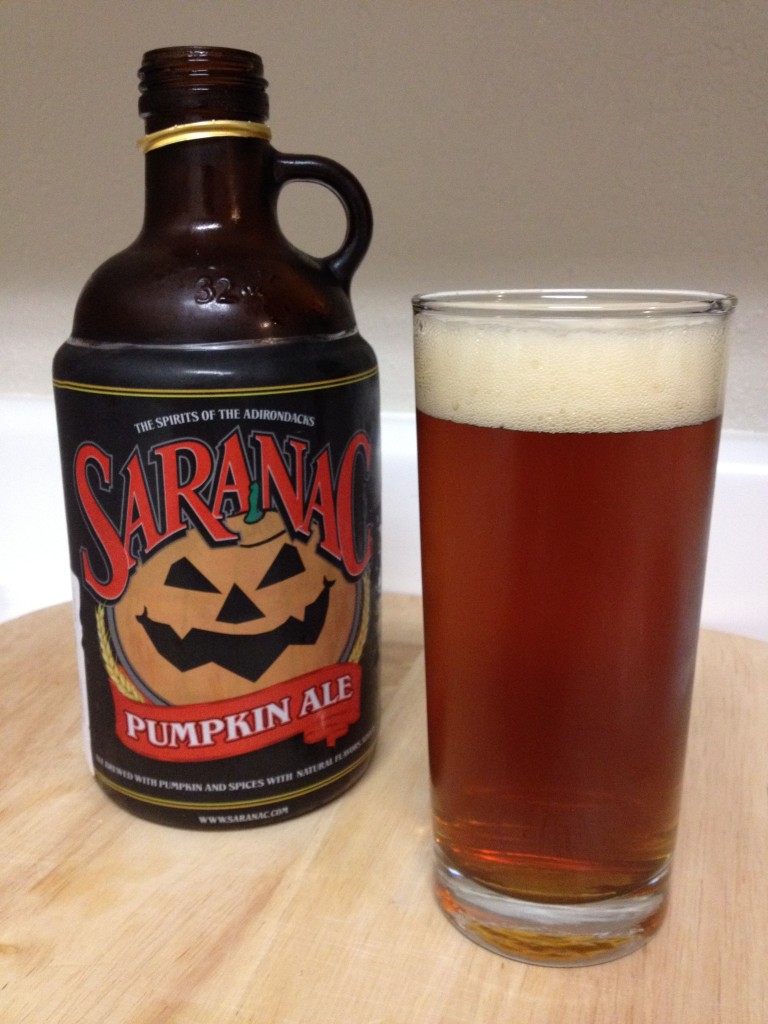 Sight:  A deep amber-caramel with a slightly orange-caramel off-white head
Smell:  There's a rather faint nose of malt hits first, followed by a pumpkin pie filling, light caramel, and a rather enjoyable sort of graham cracker.  Spices are light, leaning mostly towards clove.  Smells a little creamy as well.
Sip:  Very smooth, and a little sweet at the start.  The pumpkin pie filling theme continues, leaning toward pumpkin rather than spices. It's got more a brown sugar and graham cracker background.  The carbonation is pleasant, and the mouth feel is smooth and moderate. [A.B.V. 5.4%]
Savor:  On the ending the pumpkin goes full throttle, staying primarily sweet, but twanging on its exit with a twitch bitter raw spices.
Overall, Saranac Pumpkin Ale is a nice pumpkin ale.  It combines a good amount of pumpkin without going overboard on any other elements of a pumpkin pie.  It maintains a solid ale like character as well.  Being nice of course means that it's not necessarily going to dethrone the standard, Pumking, but this is a dependable brew for a much better price.
Verdict:  A lord, but not the ruler
Price: $3.99 for a 32 oz Growler
Utica, New York
http://www.saranac.com/