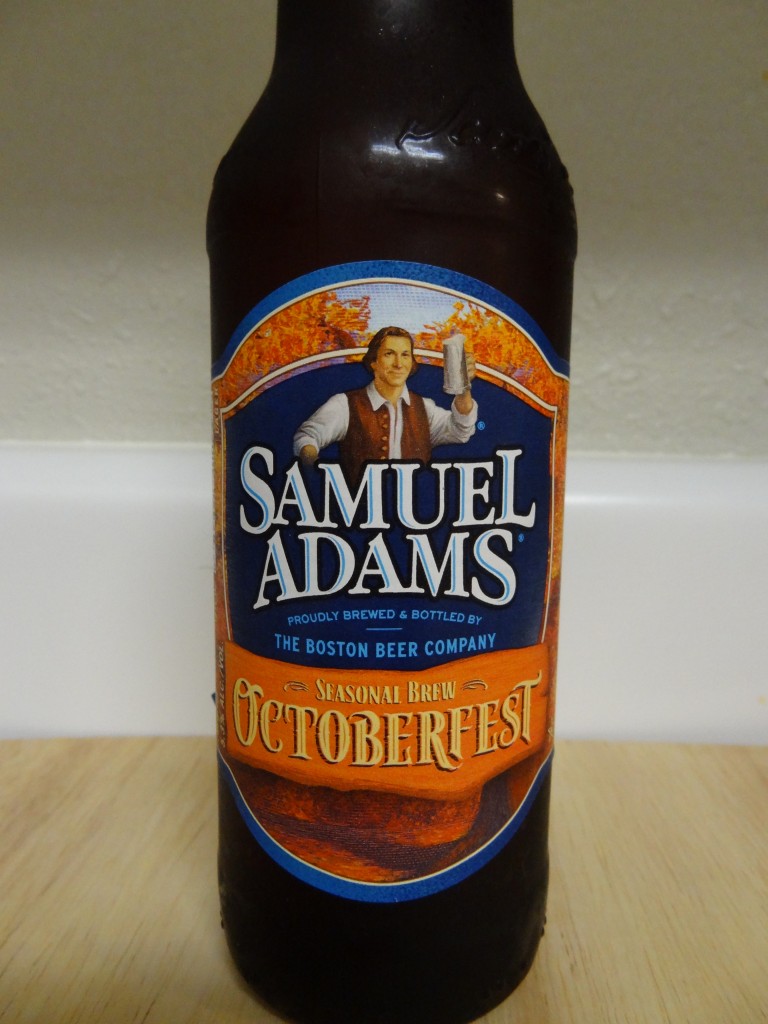 Lately, it seems like every article I read is about how the Boston Beer Company (BBC) is still a 'Craft Brewery' despite their large scale distribution and plethora of products. Best known for Sam Adams Boston Lager, they also boast several dependable seasonal offerings and various small batch brews, the former of which are especially helpful when available in bars that don't offer many options. Competing in the world of breweries these days isn't what it was before the brewing revolutions of the 1980's, which is good, because at the end of the day, the important bit , it's how darn good it tastes, not how craft it is. So sure, the BBC makes a good Boston Lager, but can Samuel Adams Octoberfest put out a showing as an amazing celebratory Märzen?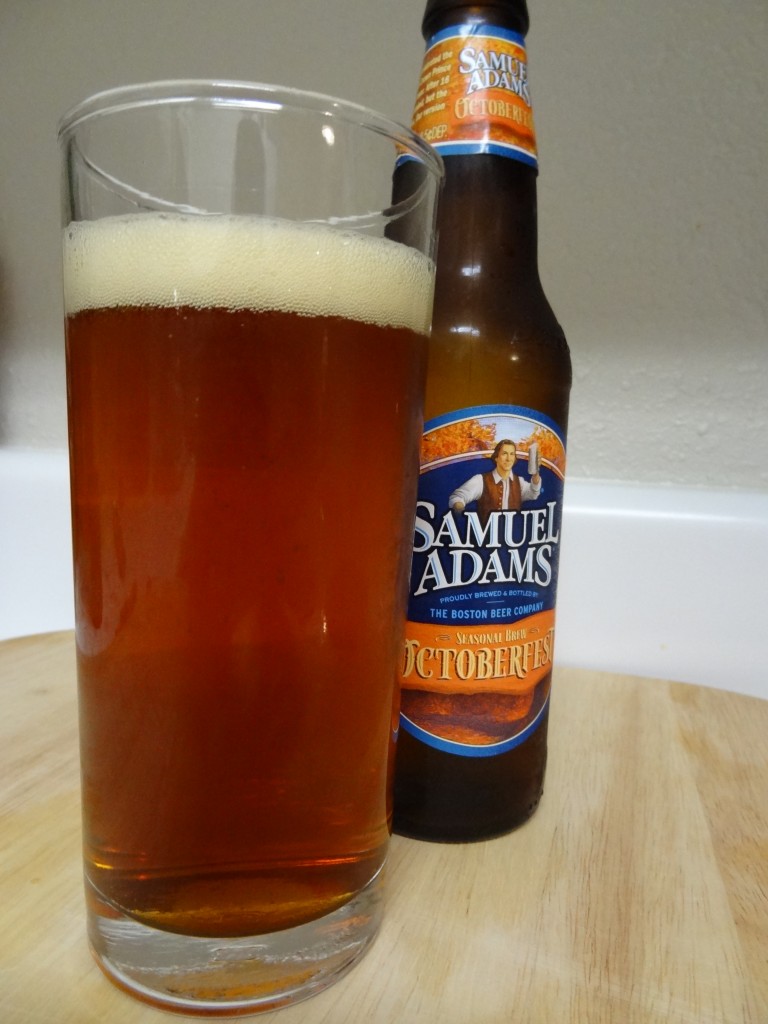 Sight: A beautiful amber rust color. Forms a creamy head that dissipates somewhat quickly.
Smell: The smell is malty, with a touch of spice, and a lot of buckwheat honey. It's vaguely toasty too. It's a bit like buckwheat honey on whole grain toast.
Sip: That buckwheat flavor is really predominate, it's like a bottle of carbonated buckwheat honey. What's weird, is there's so much malt, that it ends up getting almost sweet. It picks up flavors of toast and bread as well. Very faintly, it's a bit almond like. [A.B.V. 5.3%]
Savor: The flavor of buckwheat remains, lingering with the malted flavors subtly.
Overall, Samuel Adams Octoberfest is a fun märzen that doesn't take itself too serious. Sometimes that's a good thing though. With football season, this will be a nice beer while the guys play. While it won't be mindblowing, it will definitely make you think of buckwheat honey and toast, and will go with pizza and wings!
Verdict: Another round!
Price: $1.79 for a 12oz bottle
Boston, MA / Cincinnati, OH
http://www.samueladams.com/