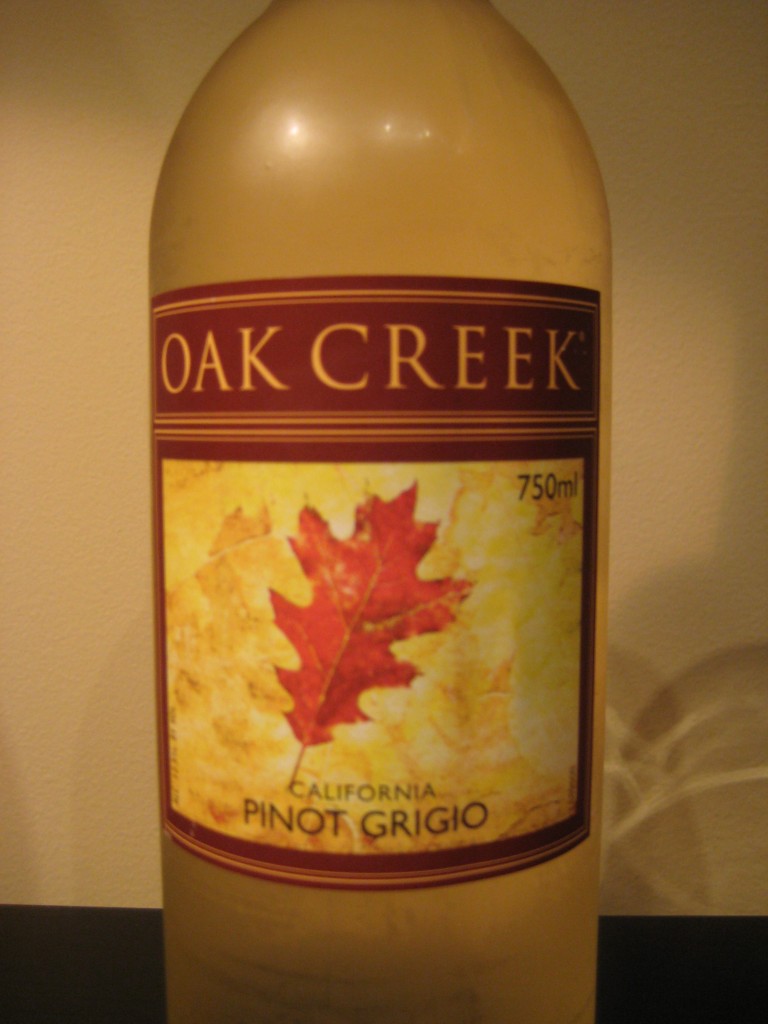 The last Oak Creek wine reviewed did not necessarily provide an enjoyable tasting experience.  However, some wine producers are better at certain varietals than others.  For instance, the last wine was a Merlot, but perhaps Pinot Grigio is Oak Creek's real specialty.  Could Oak Creek Pinot Grigio be the first of this varietal to get a recommended status on First Pour Wine, or is it just another dud?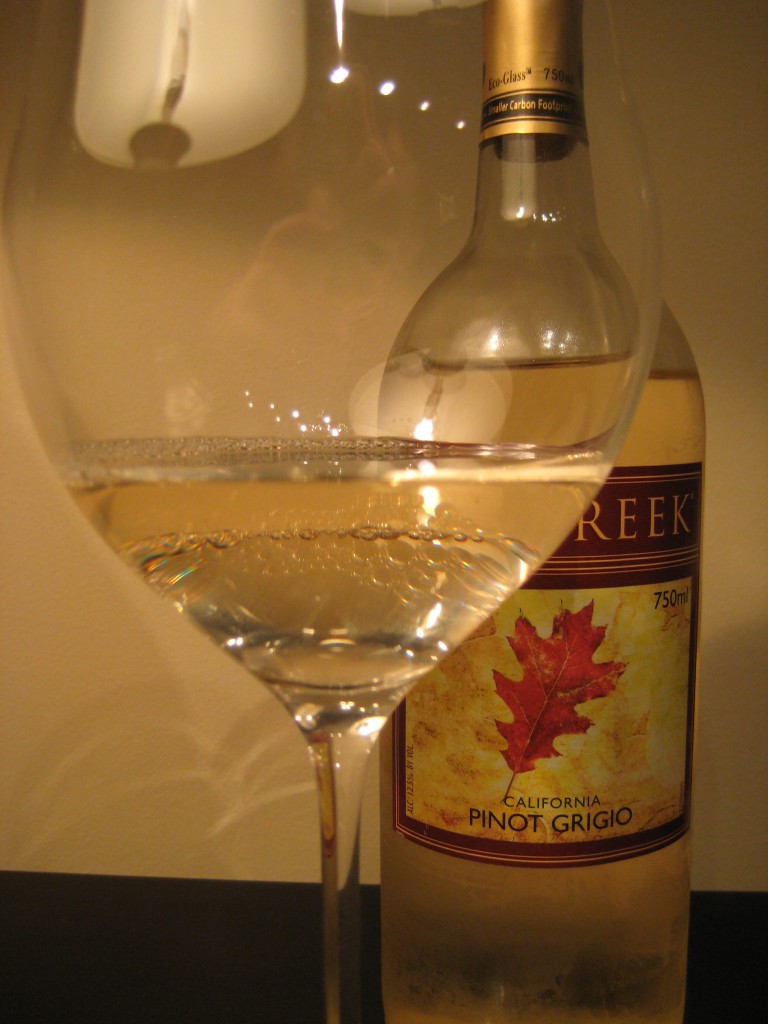 Sight:  Light straw, closer to the watery side.
Smell:  Major green apple and lime, with touches of cucumber, cilantro, and honey.
Sip:  Very acidic, with strong flavors of unripe green grapes, lime pith, unripe pineapple, tangerine, and apricot.  The mouth feel is light, but it feels a bit stemmy, like it has a bit too much tannin or bitterness.  It's a bit strongly acidic. [A.B.V. 12.5%]
Savor:  It just disappears.  Maybe some bitter pears.
Overall, Oak Creek Pinot Grigio isn't the best Pinot Grigio.  While it has some of the right characteristics, the acidity is just so far out of balance it's not enjoyable.  The most positive thing that might be notable is that it is wine, and a cheap one at that.  This isn't that surprising, sadly many producers toward the extreme low end price point don't make wine based on the quality, they make it for the profits of moving a bunch of cheap plonk.  While it's hard to tell if Oak Creek Pinot Grigio is going for this, or if it just hasn't matured in it's wine make process, quantity is clearly exceeding quality here.  With that in mind, for a few dollars more, much better bottles of pinot grigio are available.
Verdict:  Like chewing a leaf.
Price: $3.09
California