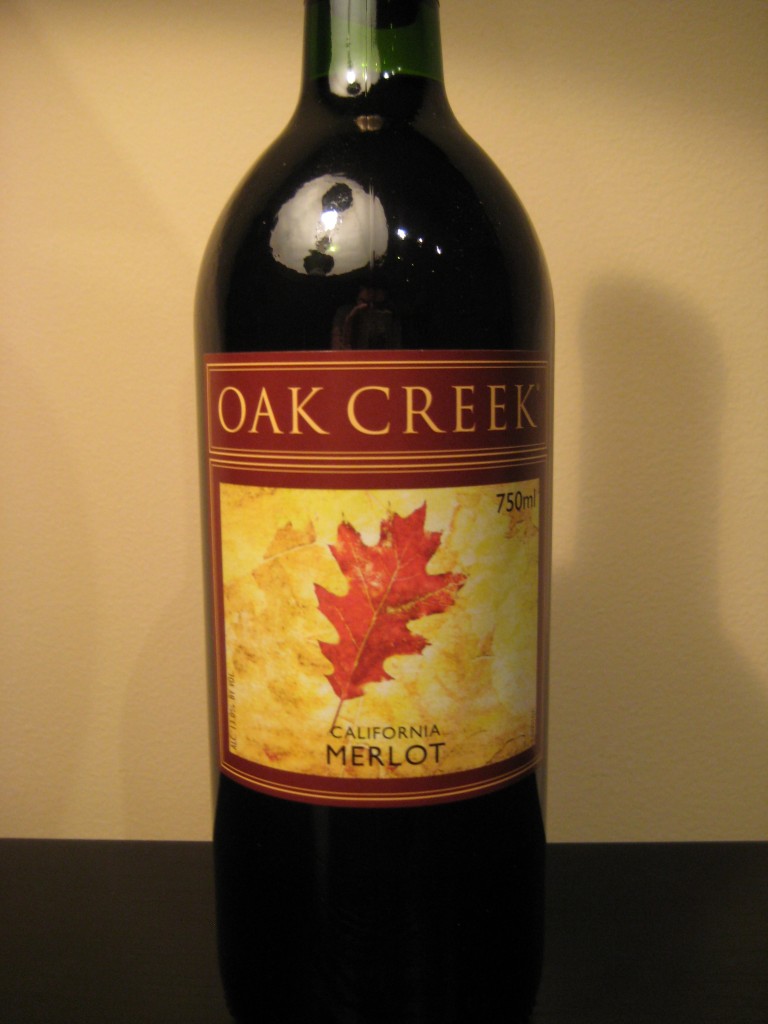 Hiding in Giant Eagle is the bargain brand Oak Creek. With Oak Creek Merlot coming in at under $4, it's the kind of bottle that evokes minor hope, and serious concern.  Does it elevate itself to be the tallest tree in the forest, or is someone just plain nuts to buy it?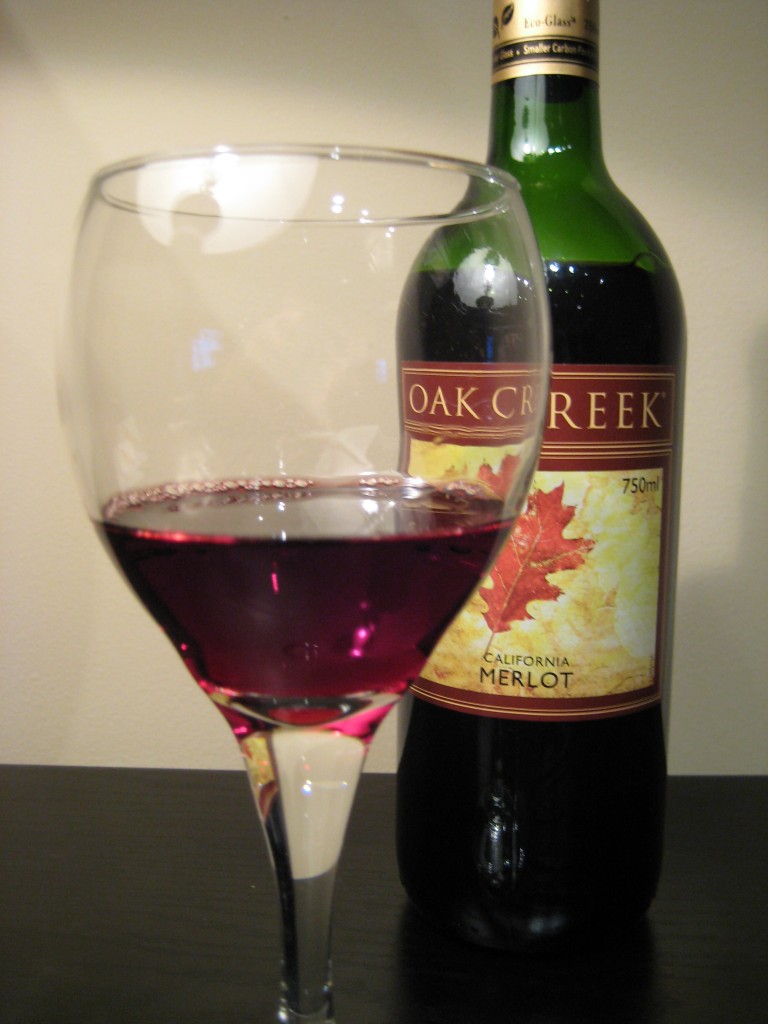 Sight:  This is an alarming color for Merlot.  It looks like Gamay or a light Pinot Noir.
Smell:  Raspberry jam and cranberry, a bit of currant.  Slightly forest floor and smoke.
Sip:  The acid is high, and the alcohol feels higher.  The mouthfeel is heavy, and the flavor is full of red berries, such as currants, cranberries, and raspberries, but laced with mushrooms.  Slightly dirty mushrooms, covered in espresso. [A.B.V.  13%]
Savor:  The wine is very crisp, and so hot that it continues burning.  The flavor is rather red fruit, and bit of an apple skin note.  It's rather tannic for it's nature.
Overall, it's rather unbalanced and young tasting.  Of course, with no vintage, it could be any age.  Young and cheap are the guess though, and it seems as though it might not be 100% Merlot.   Whatever it might exactly be, it does a good impression of a cheap California Merlot.  That just like the others though, isn't anything worth writing home about.
Verdict:  The acorn doesn't fall far from the tree.
Price:  $3.09
California