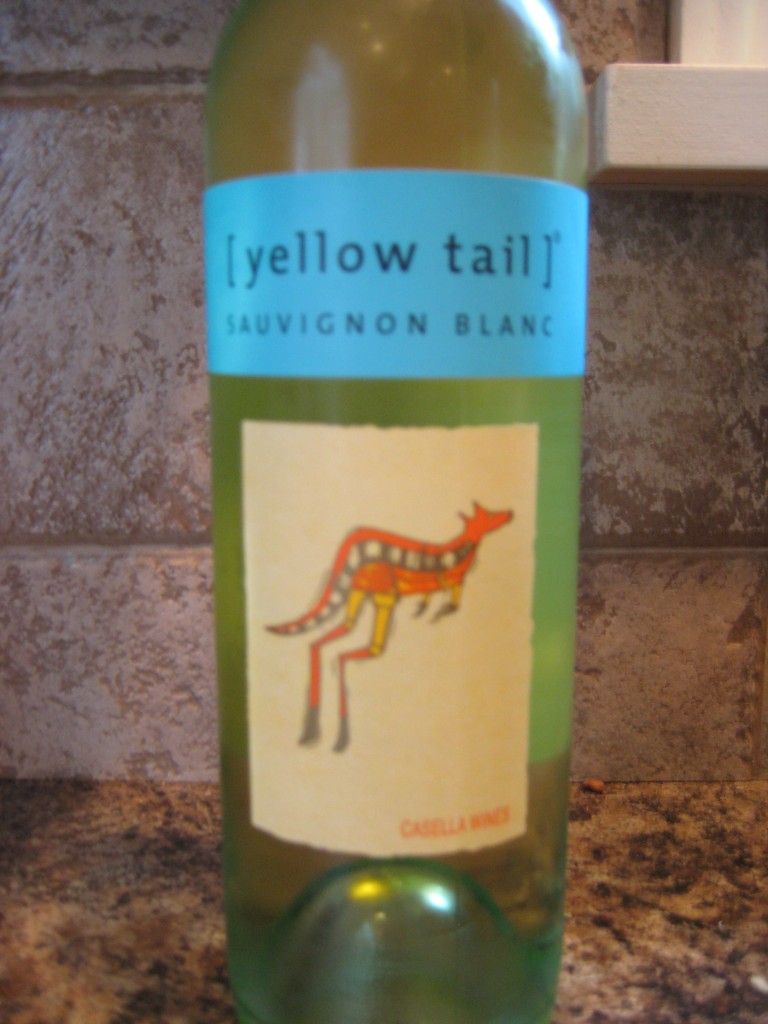 It always seems concerning when the grapes for a wine have moved so far from where they were originally grown.  While it's no surprise that Yellow Tail has it's hands in a lot of pies, it's always concerning to see things like:  86% Australia – 14% New Zealand.  This isn't exactly a trip right up the road for the grapes, it's a fairly long plane flight / boat ride.
Qualms aside, and given purely drinking this wine on it's own wasn't the end goal, I forged ahead and decided to give it a shot. The result?

Sight: A little more golden than would be expected, but with no vintage, it's hard to discern if the aging looks appropriate or not.
Smell: Green papaya, limes, and starfruit dominate, and have back up from jalapeño's and fresh cut grass.
Sip: Gooseberries, lime, and starfruit are aggressive, especially with the punchiness of the acid.  A moderate body.  [A.B.V. 12.5%]
Savor: Gooseberries hold over, and dissipate fairly quickly.
Overall, it's a rather straight forward wine, that's particularly punchy.  The acid is particularly notable, and people that like crisp wines will greatly enjoy it.  For $5 it's hard to beat at the price point.
Price: $4.99
South Eastern Australia / New Zealand
http://www.yellowtailwine.com/