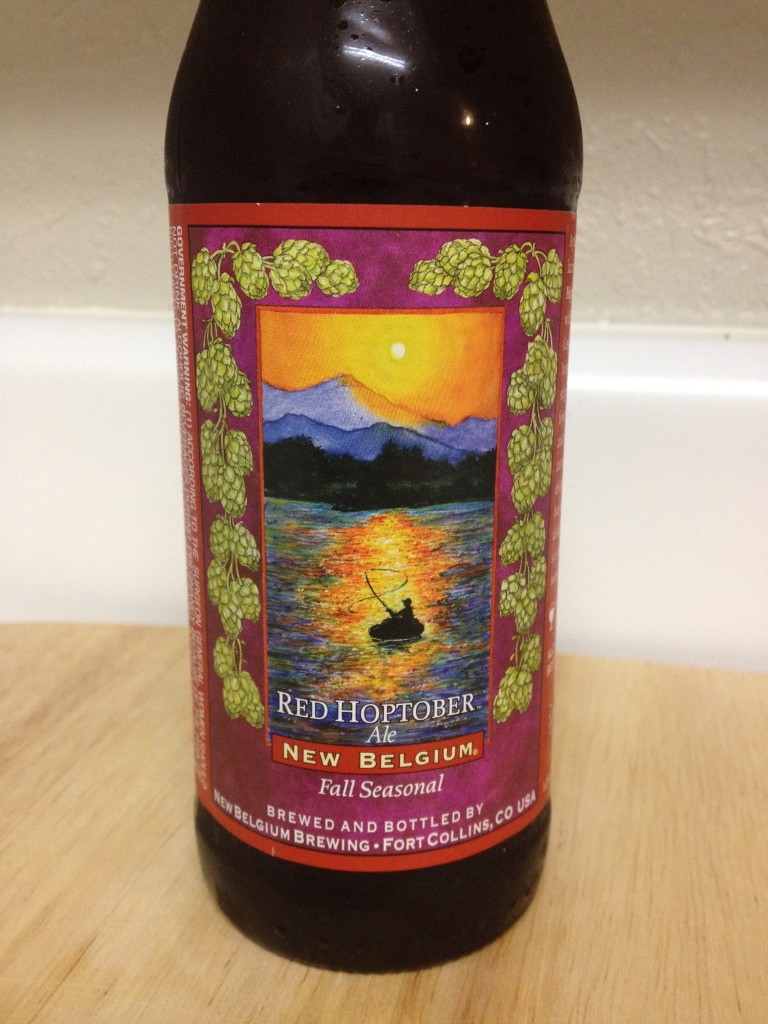 Hailing from Fort Collins, Colorado, New Belgium is one of the breweries started in the early 90's by a passionate home brewer gone pro.  Best known for Fat Tire, New Belgium also creates several other styles including a Belgian dark ale and an American Pale Ale.  As the years have passed, New Belgium has expanded their distribution to 30 states, making it easier for folks to get their hands on many of their great brews.  New Belgium Red Hoptober is the brewery's seasonal offering for fall, and claims to be an ale offering just enough bite to ring in the season.  Does it succeed, or have the teeth gone dull?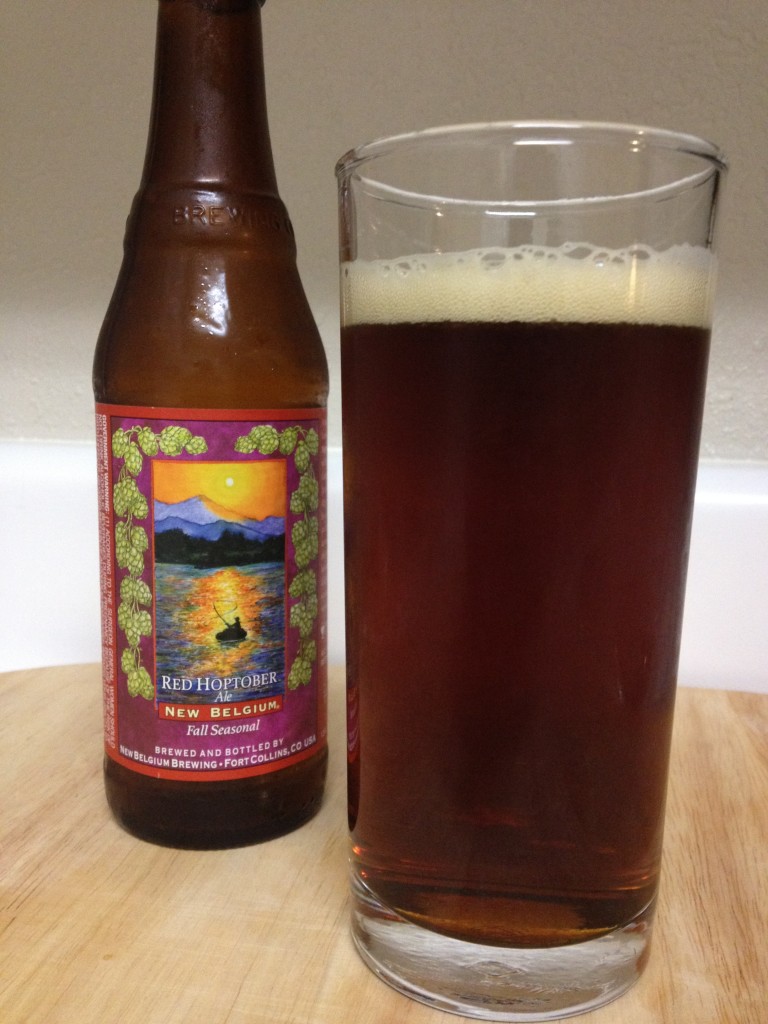 Sight: A solid mahogany, chocolate lab with a two finger head.
Smell:  It's got a nice spicy rye character that mixes it up with a nice piney-citrus hop background.  The citrus is nice and complex, blending more than one fruit including lemon, orange, and grapefruit.   The deeper roast makes it smell slightly chocolaty.
Sip:  The toasty malts start off with coffee and roasted nuts hinting at chocolate.  It then slides toward hops, picking up cedar and pine.  It is just a touch bitter, but in a pleasant and refreshing way, like lemonade.  The mouth feel is full, and the carbonation is smooth.
Savor:  The hops linger, teasing balanced pine and bitterness very pleasantly.
New Belgium Red Hoptober is an fantastically well balanced ale, combining well roasted malts with bitter hops.  It had the right balance of bitterness to be enjoyable, while not being overwhelming, and ultimately drawing you in for more.  This is a standout seasonal from a standout brewery, and should be a must try for fall this year.
Verdict:  A beguilingly bitter bite
Price: $8.99 / 6 pack
Fort Collins, Colorado
http://www.newbelgium.com/