As we kick off the holiday season with a bang, it's time for a quick refresher on Moscato terminology.   The main key to remember is the difference between Frizzante and Spumante.  Frizzante, is fizzy, while Spumante is sparkling.  Typically, you can expect Spumante to be sealed with a champagne cork (despite not being made in the champagne method).  While Luna d'Or Moscato Dolce is only Frizzante, it should have enough bubbles to get your holiday spirit lifted.  Can it please the crowds, or does it need a bigger bang?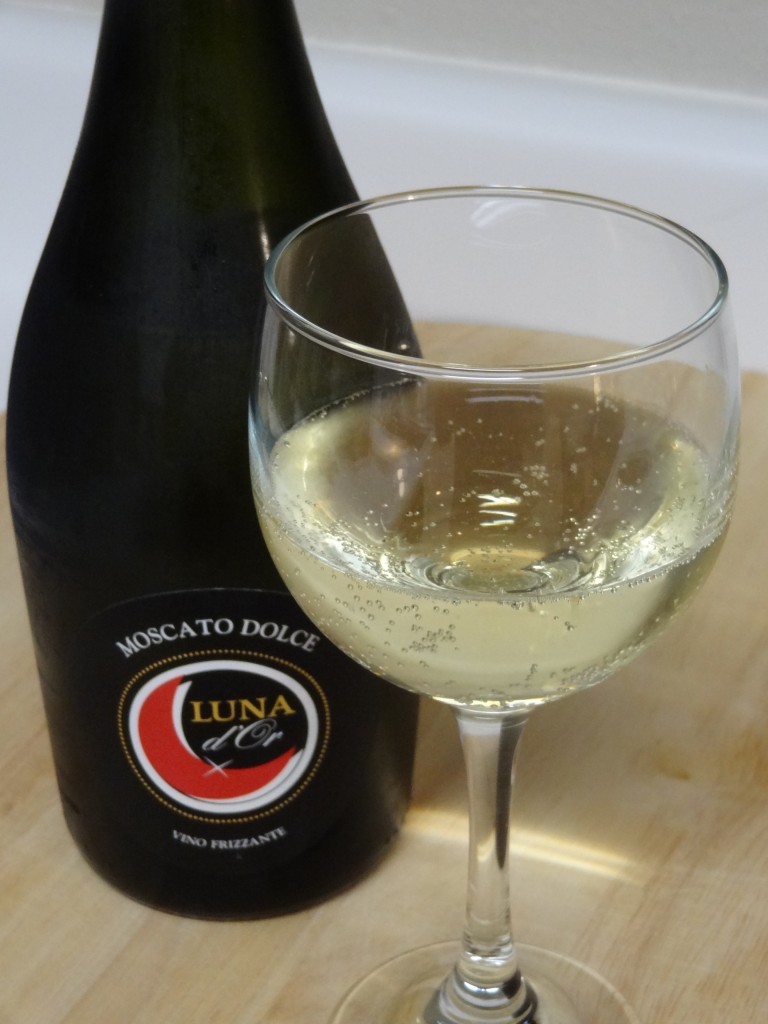 Sight:  A light pale straw color of gold, very small bubbles
Smell:  Peaches and apricots jump out with white grapes and crisp apple.  Slight touches of honey and orange blossom.  Nose is a bit subtle.
Sip:  Sweetness jumps out right away, but it's not overly sweet.  The wine isn't as bright as might be preferred, but it has a solid mouth feel thanks to the sugar and small bubbles.  The flavors a bit on the mild side, leaning mainly toward peach and green apple.  There are light floral notes. [A.B.V. 7.5%]
Savor:  The finish isn't particularly sweet, but a little tingly.  A bit like peach skin.
Luna d'Or Moscato Dolce is a subtle moscato that doesn't so much burst but fizz.  Much like the name suggests this wine a bit more subtle than its exploding cousin, but it still has plenty of high points.  While not as sharp as one might hope, it's still an enjoyable romp down moscato lane.  Luna d'Or Moscato Dolce is nothing to write home about, but it would do just find as a warm up to Christmas dinner or as an easy quaffing wine for any holiday occasion.
Verdict: Subtle, Fizzy, Peach, Apple
Price:  $9.99
Veneto, Italy