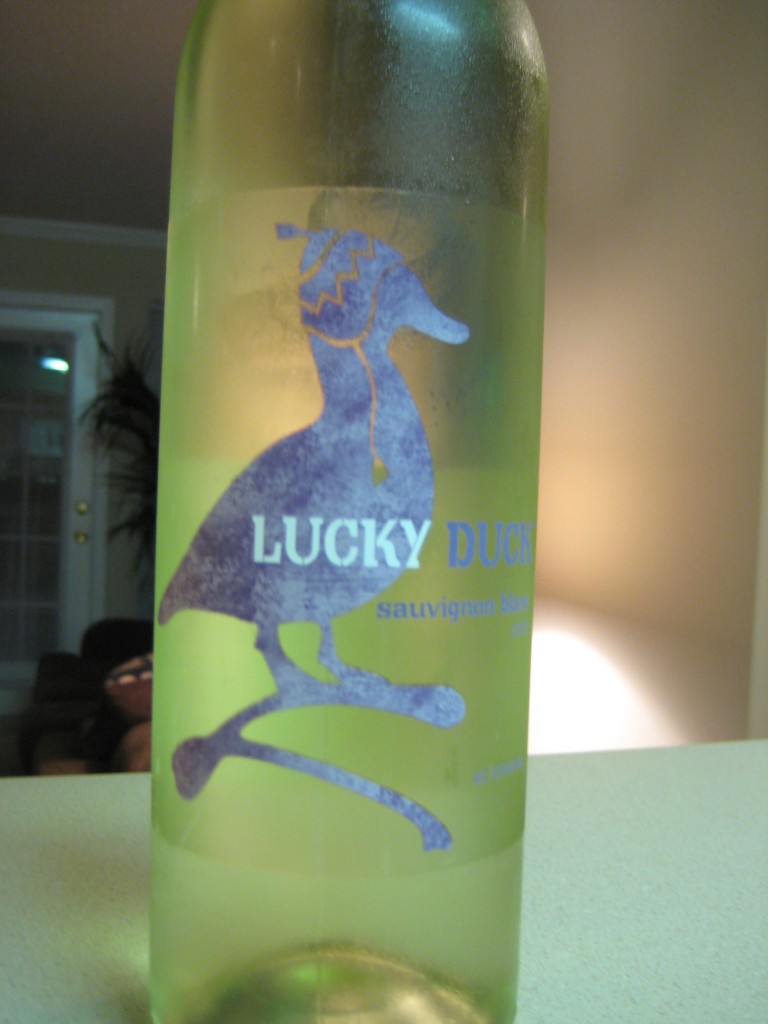 Lucky Duck hasn't been particularly living up to it's name when it comes to tastings.  Their Riesling was a greater German miscalculation that fighting a war on two fronts, and the Australian Chardonnay put a whole new meaning to 'down under'.  When it comes to making rather unsatisfying wine, they're batting 1.000.  All that is in the past though, so  could it be that Lucky Duck Sauvignon Blanc will prove 3rd times the charm, or will it just get shot down?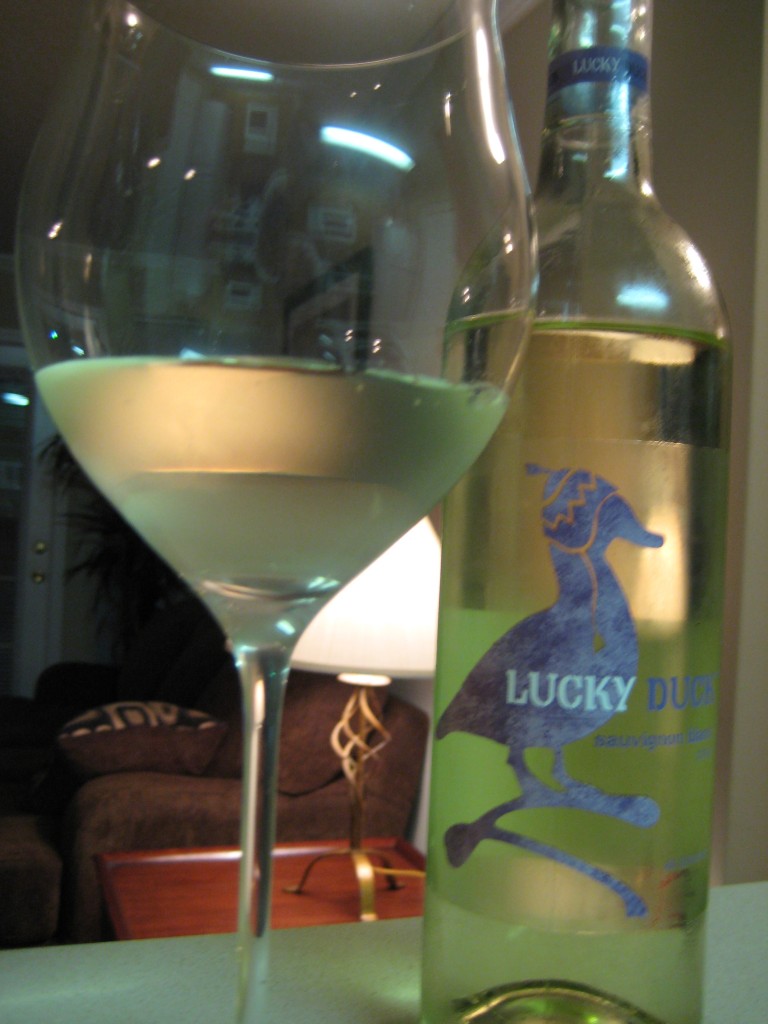 Sight: Light gold / straw color.
Smell:  Starfruit, gooseberry, grass, a bit of wet stone.  Maybe a touch of honey, and some sage. There's a definite green streak in there, like granny smith apple.
Sip:  The acid is rather high. the mouth feel relatively light, plenty of green apple and lime.  There's a bit of grass and light kiwi.  The wine seems bone dry, but there's some sort of powdered sugar sweet note, like a honeydew apple.  There are hints of cat pee and wet stones in here too. [A.B.V. 12.5%]
Savor:  The wet stone persists with a bit of apple pectin mouth drying feel and lemon pith.
Overall, Lucky Duck Sauvignon Blanc is a bit of an odd duck.  It has plenty of flavors, but it feels like they're fighting most of the time.  It can't seem to decide if it wants to taste like grass and gooseberries, or apples and rocks.  Normally, all these things evoke memories of terroir,but some how they're not separate flavors in this case.  Then meld and blend in unusual ways.  There are definitely better choices, but, at under $5, this isn't the worst thing.
Verdict: Duck duck, still deciding, duck…
Price:  $3.97
Chile
Walmart