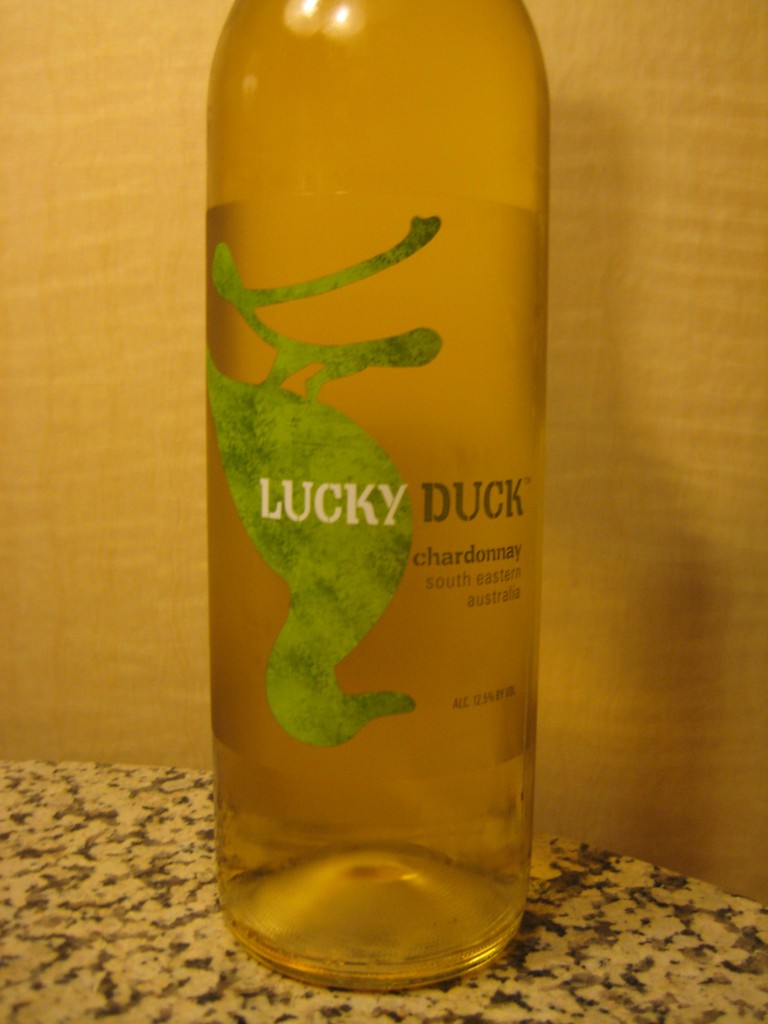 Quack.
1. A noise made by ducks
2. An individual who pretends to have certain skills, most commonly medical.
The first definition is part of the charm that the Lucky Duck marketing has brought the party.  The upside down duck is particularly plucky looking duck!  The second definition is more what I feared I might be purchasing upon picking up Lucky Duck Chardonnay.  After all, the Riesling hadn't gone so well, so could it's down-under upside down duck labeled Chardonnay make up for the German defeat?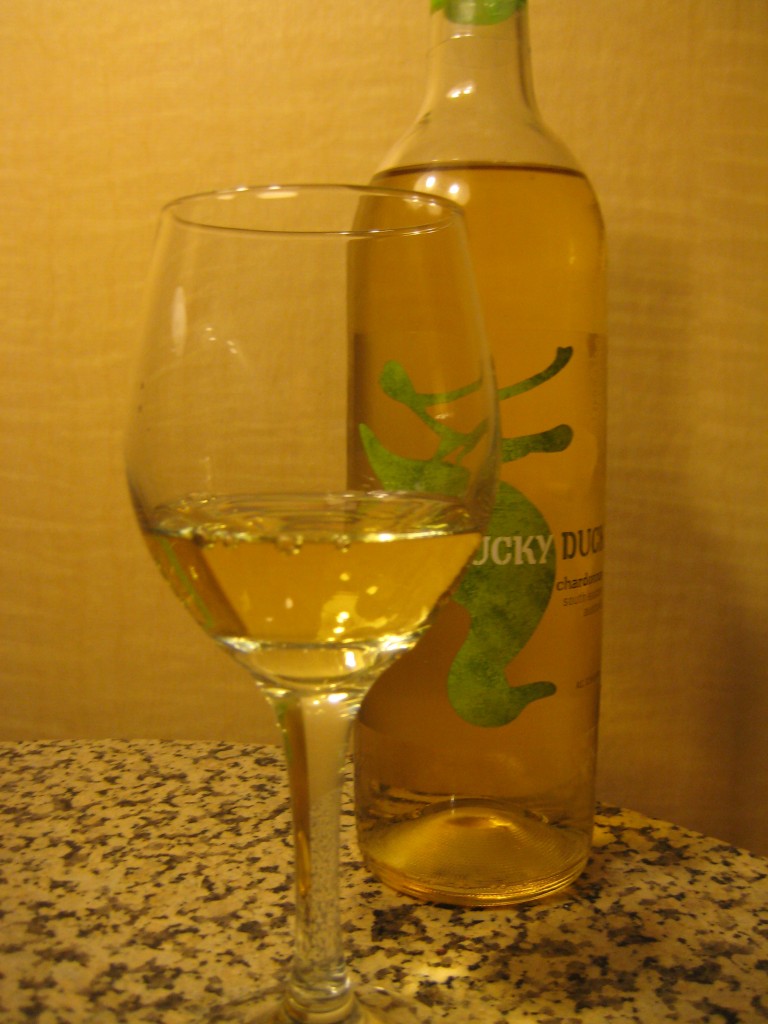 Sight:  A rather deep gold, more so than expected for a non-vintage Chardonnay.
Smell:  Green apples, green grapes, and green pears.  It's a surprisingly green crisp fruit smelling wine.  There's a bit of butter.  None of the smells are particularly strong though.
Sip:  Green apple skin is the primary flavor, with a little touch of starfruit, and a hint of butter.  The flavor is very acidic, but somewhat understated.   The feeling is nice and round, but it doesn't feel like a chardonnay. [A.B.V. 12.5%]
Savor:  There's a lingering touch of butter and acid, but that's about all.
Overall, it's not quite grimace inducing, but it's not really enjoyable either.  South Eastern Australia is notorious for churning out a lot of simple, mass produced wine. True to form, it"s a rather neutral wine that is out played by both the 2009 Charles Shaw Chardonnay and the 2009 Three Wishes Chardonnay, and for a dollar less.  While this is more widely available than either of those two competitors, it just doesn't hold up when for a few dollars more consumers could get the 2009 Columbia Crest Grand Estate Chardonnay or 2010 Simply Naked Chardonnay.  Sorry Lucky Duck Chardonnay, today just isn't your day.
Verdict:  Quack Quack Goose.
Price: 4.99
Walmart
South Eastern Australia