With one week until the New Year, and even less time until New Years Eve, it's time to kick off the celebration with nothing but bubbly.  Champagne,  the often imitated but never duplicated sparkler from the Champagne region of France, is nearly always far to expensive for the under $10 crowd, and, for some who don't like the bubbles, an unnecessary expenditure.   Nonetheless, France is the birth place of the wine that kicks off the new year for so many, and it's only appropriate to start with a Brut from France.  Brut refers to the sweetness of the wine (or in this case drier than dry), and not the ability of this wine to put you on your rear (although if you have too much, that's also a distinct possibility).  Given the low price tag of Louis Perdrier Brut Excellence it could be the perfect friend to fans of no sugar sparkling wines.  Does it kick off the week with a bang, or just a sputter?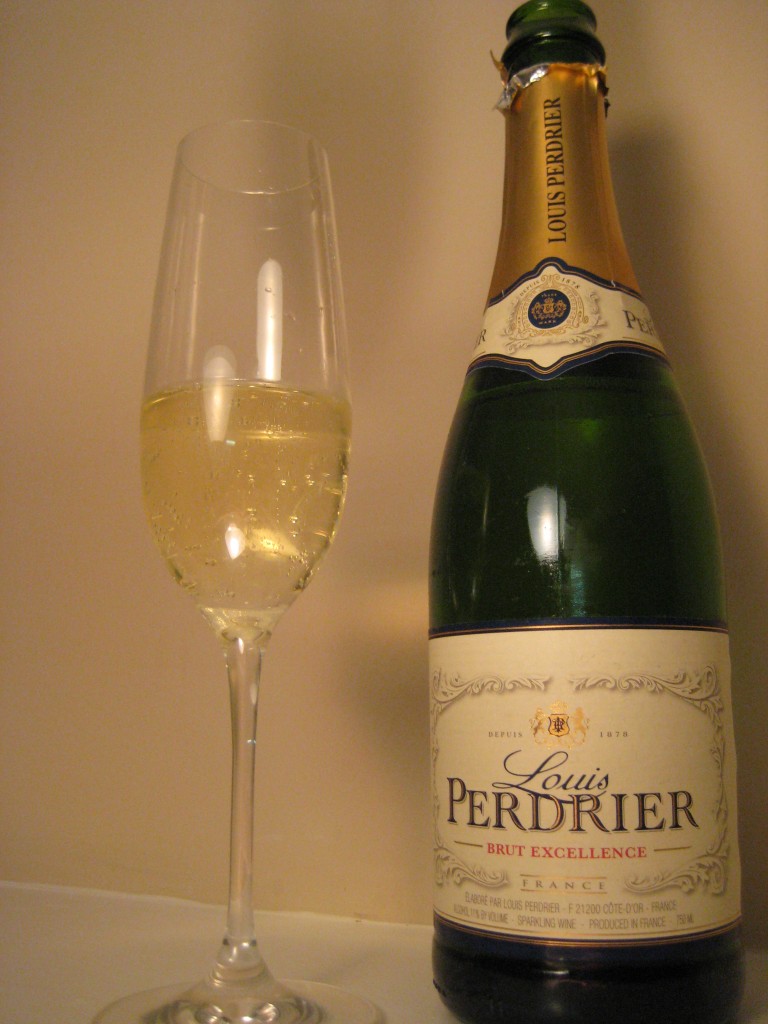 Sight:  Golden, light edge, small bubbles.
Smell:  A bit on the apple side, but more minerality than anything else.  Mildly creamy.
Sip:  The apple is replaced by lemon, and bitter honeydew melon.  There's a lot of continued minerality.  The acid is mild, and mouth feel is light. [A.B.V. 11%]
Savor:  There's a nice lemon ending, with a touch of wet stone and hay.
Overall, Louis Perdrier Brut Excellence is definitely more terroir driven than anything else.  It is a very characteristic Brut though.   It's not particularly deep, but for people that find yellow tail too fruity, or want more stone, this wine is an option that's worth exploring for around the same price.
Verdict:  Rocky
Price: $6.99
France