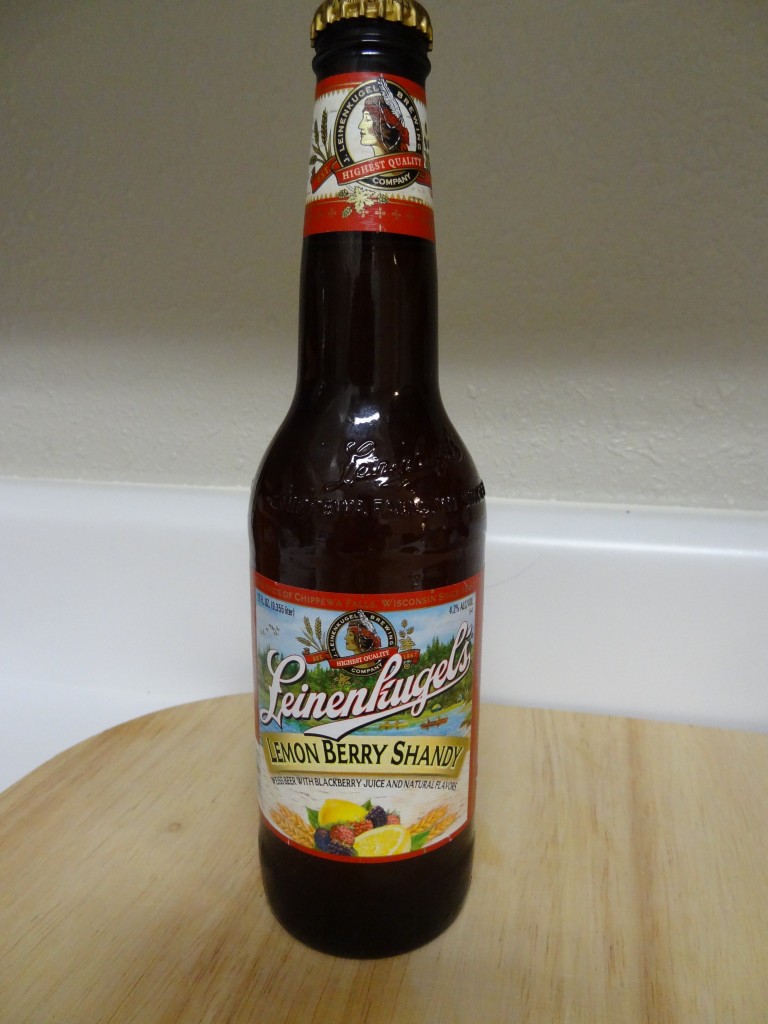 Before I knew Leinenkugel was owned by SABMiller, I was totally stoked by their Fireside Nut Brown and Summer Shandy offerings.  Knowing who they're owned by did damper my enthusiasm, but hasn't stopped me from enjoying both those beers in their appropriate seasons.   By this point in the year, most beers have switched over to Märzen and other dark offerings, so when I found out Leinenkugel's offered the Lemon Berry Shandy, I couldn't think of a better way to say goodbye to summer.  Can Leinenkugel's Lemon Berry Shandy provide a proper send off to summer 2012, or should we just keep ringing in fall?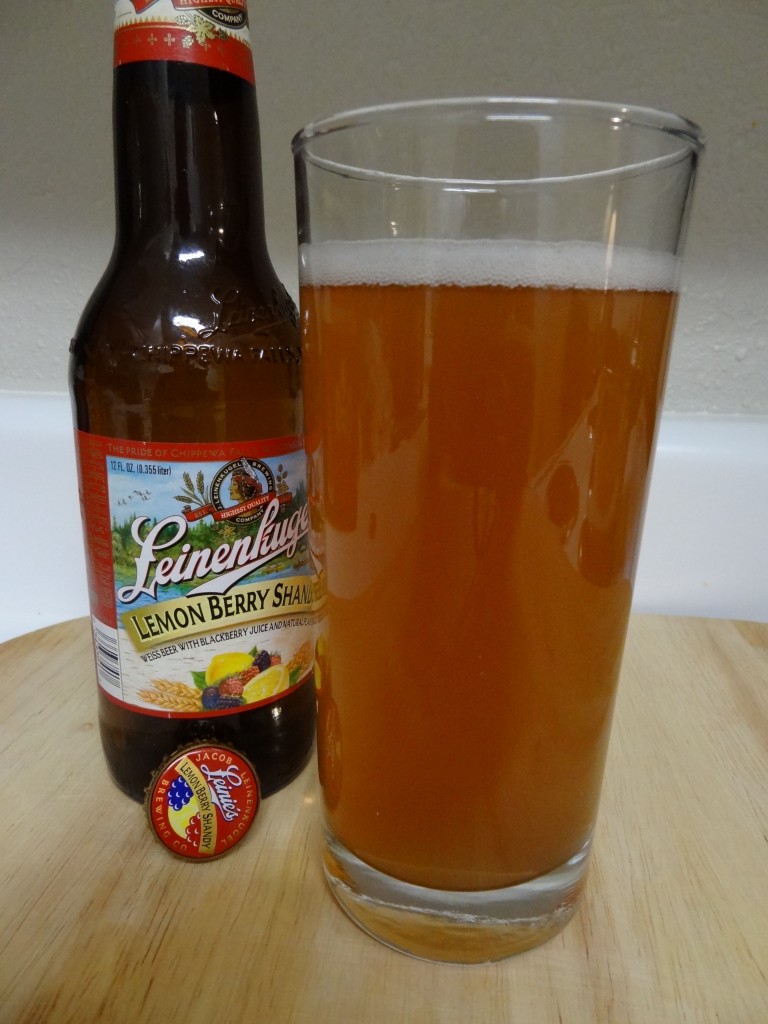 Sight:  There's a slightly pink color to its hazy gold, like grapefruit juice got mixed in.  The head is also tinted slightly pink.
Smell:  Berry lemonade is putting it lightly.  It is by far and away the prominent smell, but the resemblance to Minute Maid's Raspberry Lemonade is frankly uncanny.  There might be touch of hops in there.  Like they walked by and gently tapped the bottle with some hops at the end.
Sip:  That uncanny raspberry lemonade flavor continues to pervade.  It's not very complex, but the citrus and berries do expand into few other citrus and berry flavors.  The mouth feel isn't smooth thanks to a light body and heavy carbonation.
Savor:  The flavor is a bit artificial, like berry flavored gum, and it fades fast.
Overall, Leinenkugel's Lemon Berry Shandy is quaffable, but about as complicated as a walking and talking.  In the summer, this would be a pretty fun beer, but as the season has changed this will be best for fans of fruit beers.  The biggest issue for serious fans of fruit beers is, 'with other fruit beers on the market, would you really put this at the top of your list?'
Verdict: Would you like some beer with that lemonade?
Price: $1.49 / 12 oz bottle
Chippewa Falls, Wisconsin
https://leinie.com/