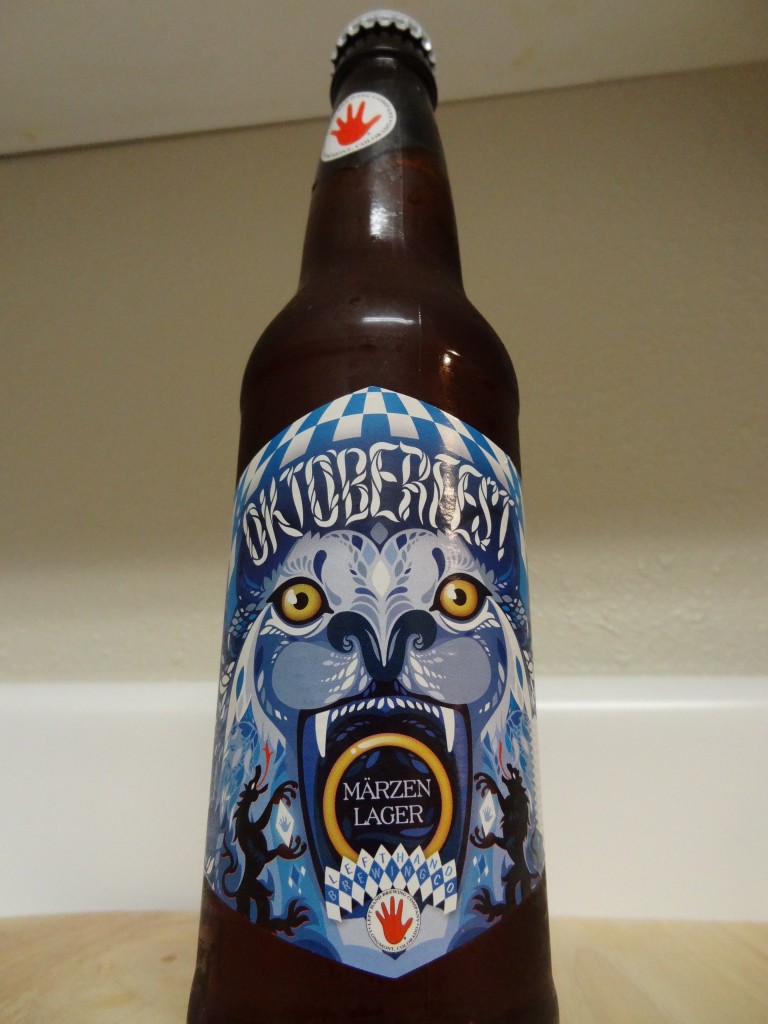 The first experience I had with Left Hand was their Milk Stout.  To put it simply, it's by far one of the smoothest, most enjoyable milk stouts out there, and a real treat if you're feeling a creamy dark beer kick.  Hailing from Longmont, Colorado,  Left Hand has been around since the early 1990's, won a handful of medals, and currently distributes to 26 states.  With slightly higher than a 50% chance of seeing it in a store, Left Hand Oktoberfest will round out our märzens for 2012. Can it take another win home for Left Hand, or is it just a really cool bottle?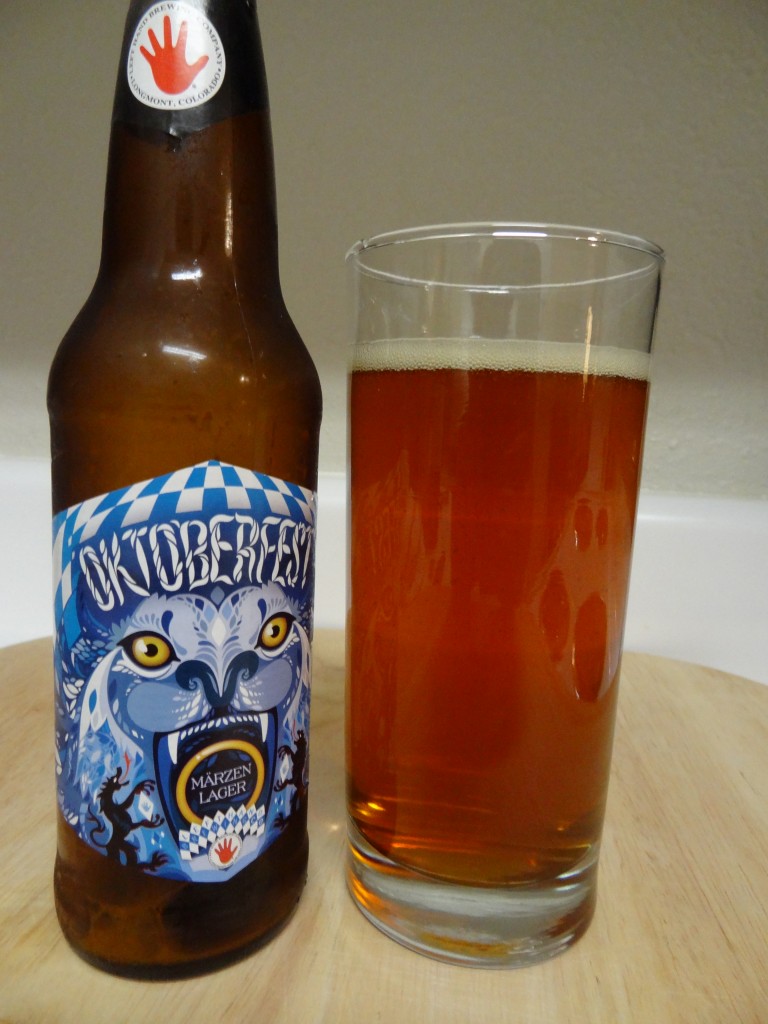 Sight:  A wonderful maple color with very little off-white head.  It fades fast.
Smell:  The nose is slightly spicy, with a good caramel-malt base.  There's touch of apple skin, honey, and toasty bread.
Sip:  A sweet deep caramel flavor leads off picking up nuances of roasted coffee beans and burnt toast.  The mouth feel is smooth and moderate, with slightly notable carbonation. and it picks up subtle elements of nuts and chocolate.  The alcohol is slightly noticeable. [A.B.V. 6%]
Savor:  There's this interesting shift towards fruit at the end, almost like a pop of apple skin and malty flavors, with a touch of a burnt element.
Left Hand Oktoberfest is a bit darker in it's flavors than most of the other märzen styles that have come through in the past month.  If this was close to another beer, it might be The Duck-Rabbit Märzen.  Both share similar characteristics of deeper, roasty, almost burn flavors mixed with malt and light fruit, but Left Hand Oktoberfest deviates, offering less in the way of hops, and leaning sweet.  If you're into a darker and heavier märzen, Left Hand Oktoberfest may have you covered.
Verdict:  Dark roast, malty sweet, coffee beans
Price: $1.99
Longmont, Colorado
http://www.lefthandbrewing.com/