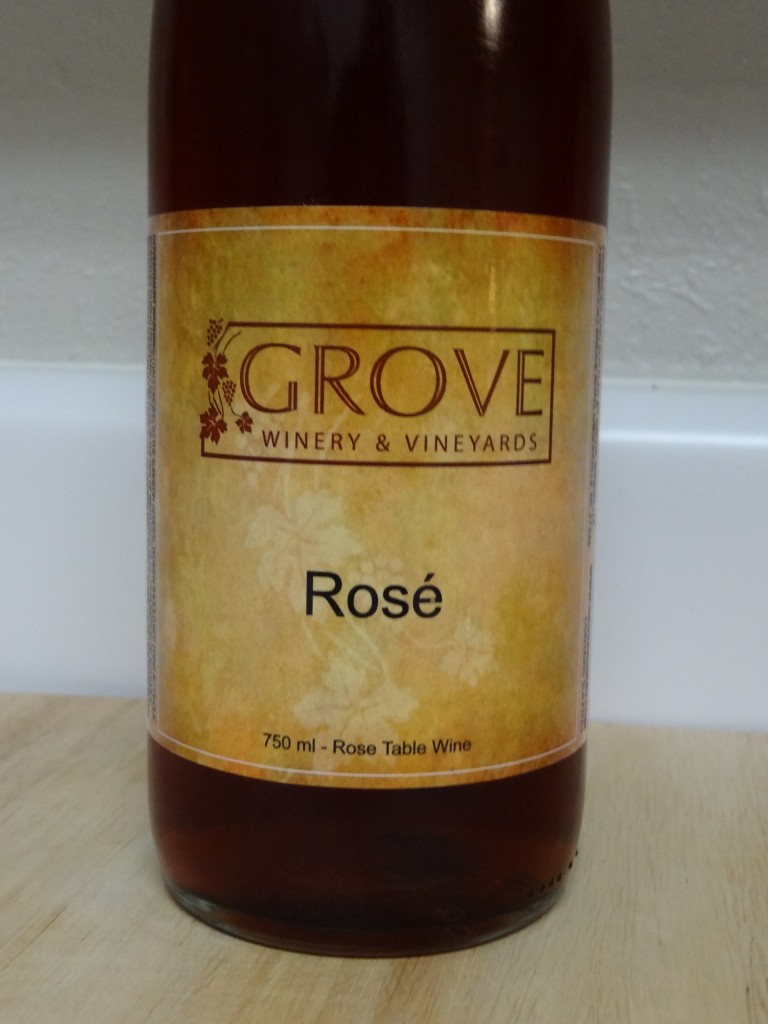 Grove Winery Rosé isn't your typical pink wine.  Unlike many of the sweet white zinfandels, which may only spend a short amount of time on the skins,  Grove Winery Rosé has a nice deep claret color, and is made from 100% Sangiovese.  Aged half in oak barrels, and half in stainless steel, this combination helps it to active a different texture feel allow it a better chance to stand up to heavier foods.  Thanks to the unique soil of North Carolina's Haw River Valley this wine also has an opportunity to pick up many earthy qualities.  So will this unique rosé have a chance to be a good turkey pairing, or is it a little bit too different?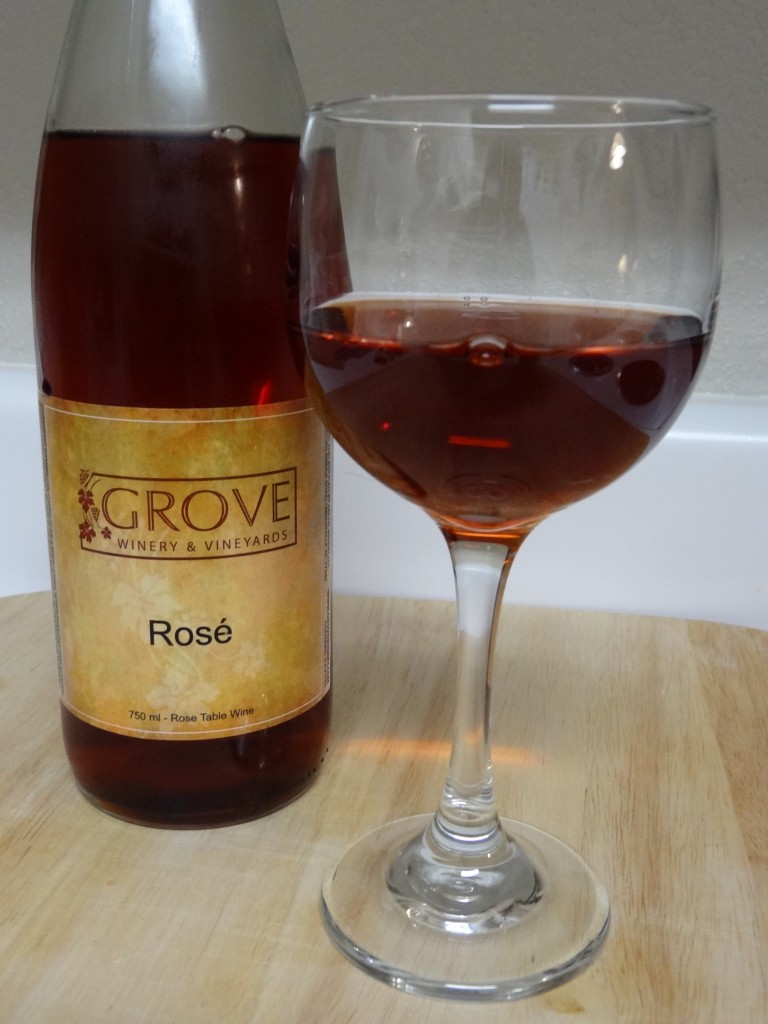 Sight:  A translucent brickish red, with a hint of orange near the watery edge.  Almost a claret color.
Smell:  Cherries, cranberries, red apples, a sort of interesting earthy note that leans a little bit chocolate like.
Sip: It's very smooth, but has enough acid to stay vibrant.  There's a strong strawberry rhubarb jam flavor that mixes with cherries, and a hint of vanilla.  It's a hair earthy, and nicely textured for a lighter bodied wine.
Savor:  There's a very small amount of red fruit, but it vanishes in a flash, leaving a somewhat clean mouth feel.
Grove Winery Rosé promises to be a dry rose and delivers. While this isn't a stand up, in your face kind of wine that makes a splash at the dinner table, it does subtle and laced with light vanilla very well.  The textural nature of sangiovese and both oak and stainless aging, lend Grove Winery Rosé more ability to stand up to savory foods than a sweeter rosé.  This is a good wine for both the actually Thanksgiving day dinner or to have the day after with a turkey sandwich.
Verdict:  Subtle Vanilla, Bright Cherries, Earth
Price: $9.99
Guilford County, North Carolina
http://grovewinery.com/wines.html