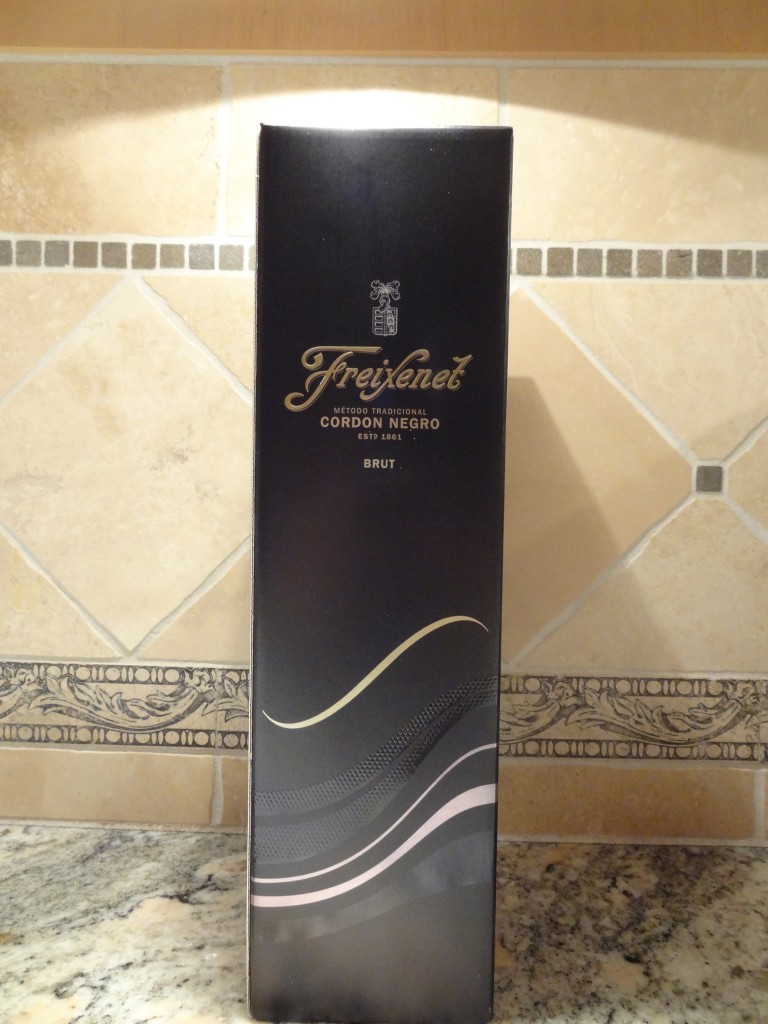 Last year, we had on Freixenet Extra Dry which had a rocky attitude and just a hint of sweetness.  Of course that sweetness should be eliminated going from the Extra Dry to the Brut.  Can Freixenet Brut Cava survive without a touch of sugar, or is it time to back away from the Brut?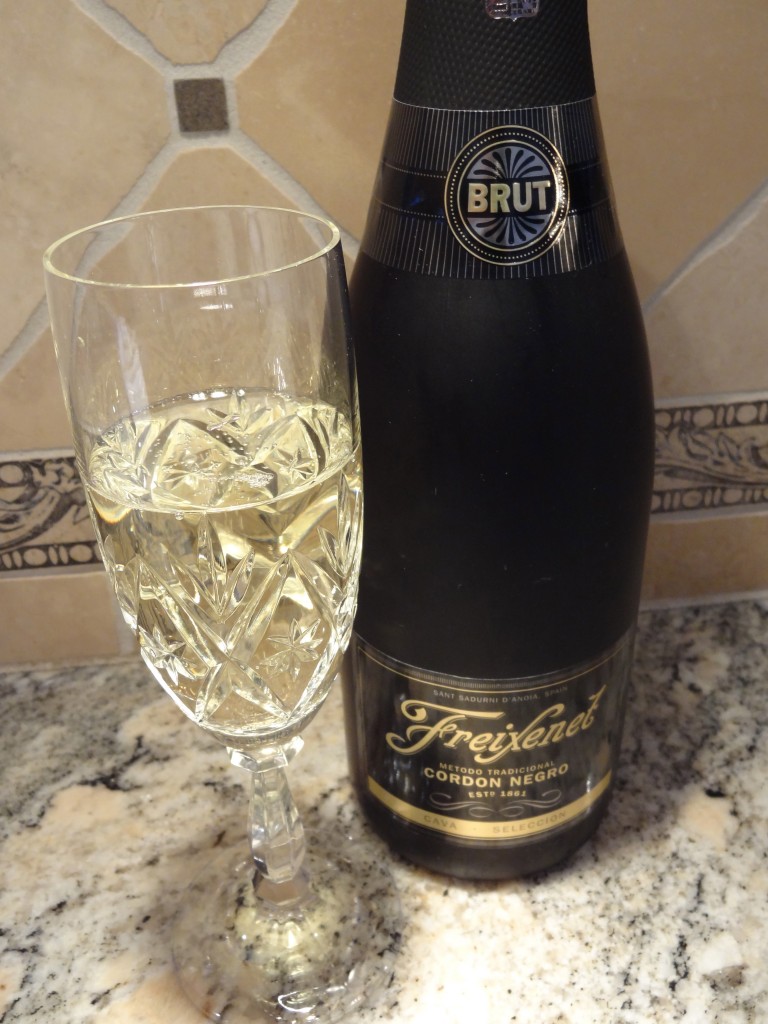 Sight: Light gold, moderate quantities of small bubbles.
Smell:  Toast, yeast, hazelnuts. Slight apple, farm, and wet stone.
Sip:  Moderately bright start, slight pucker. Small, smooth bubbles. Good fresh apple flavors are complimented by slightly nutty characteristics and toasty notes.  Slightly pithy,  mineral like, and floral. [A.B.V. 12%]
Savor:  Uptick of apple skin and toast, lives up to being a brut with zip for sweetness.  Moderate length of finish that grows more fermenting apple.
Much like it's extra dry cousin, Freixenet Brut Cava is very minerally, and not very fruit forward.  The brut lives up to its name with almost no sweetness whatsoever.  The apple and nutty characteristics are pleasant, but this may be too dry to for some, especially moscato drinkers.  Still, Freixenet Brut Cava, has potential for the holiday or even sushi.  Pick it up if you're a fan of very dry wine, or old world sparklers, this will fit the bill at a budget price.
Verdict:  Dry, Smooth, Apple, Yeast
Price: $7.45
Spain
http://www.freixenetusa.com/