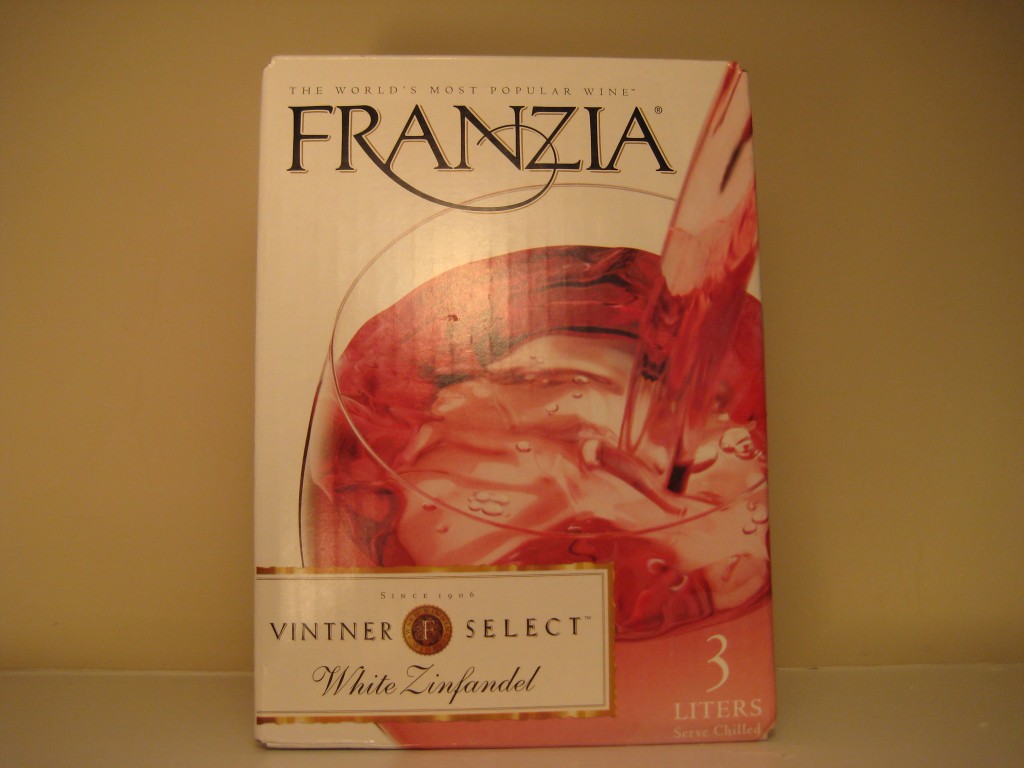 Maybe it was just fate, but it was in the cards that this day would one day come.  Be hold, the terror of wine snobs, the friend to those with red cups, and the scariest thing with a spigot south of $10.  Ladies and gentlemen, I give you, Franzia White Zinfandel.  Is everything in the bag as bad as they say, or can this legend of the cheap pull out a thrifty win? 
Before even getting to tasting, there's something to be said for how infrequently there's boxed wine around me.  I never open it.  This merited taking several pictures.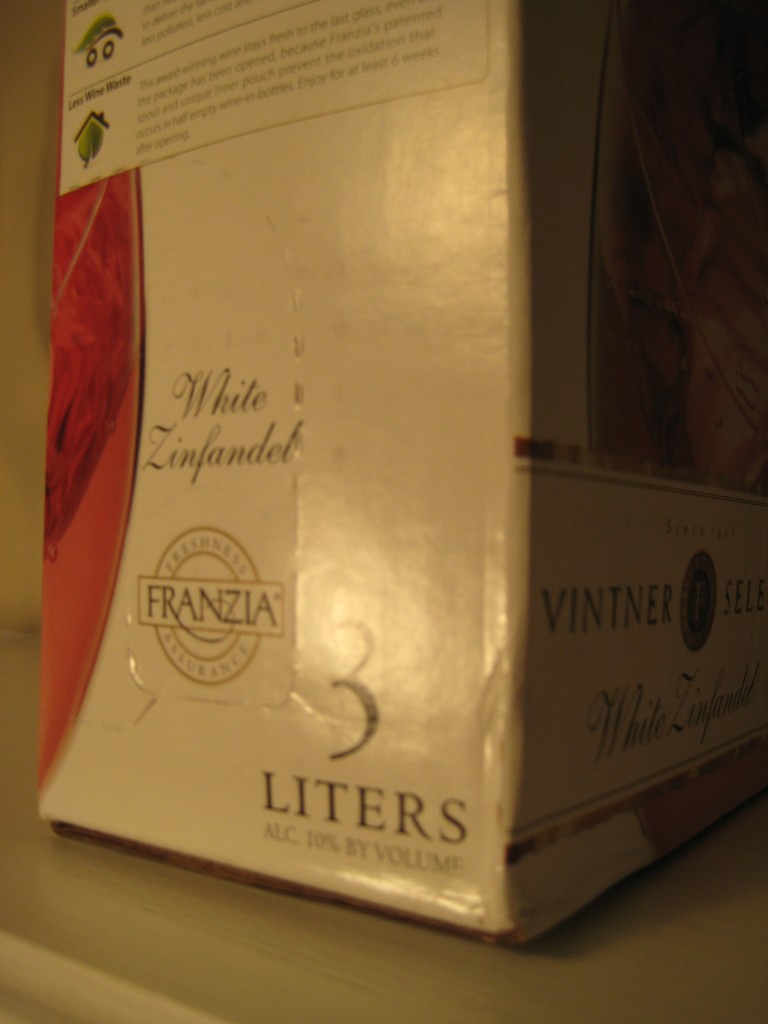 After enjoying the fun that was the use of my engineering degree,  I determined that a corkscrew is easier and more satisfying.  Also, didn't know these came with such long directions.  After that experience, it seemed a drink was in order.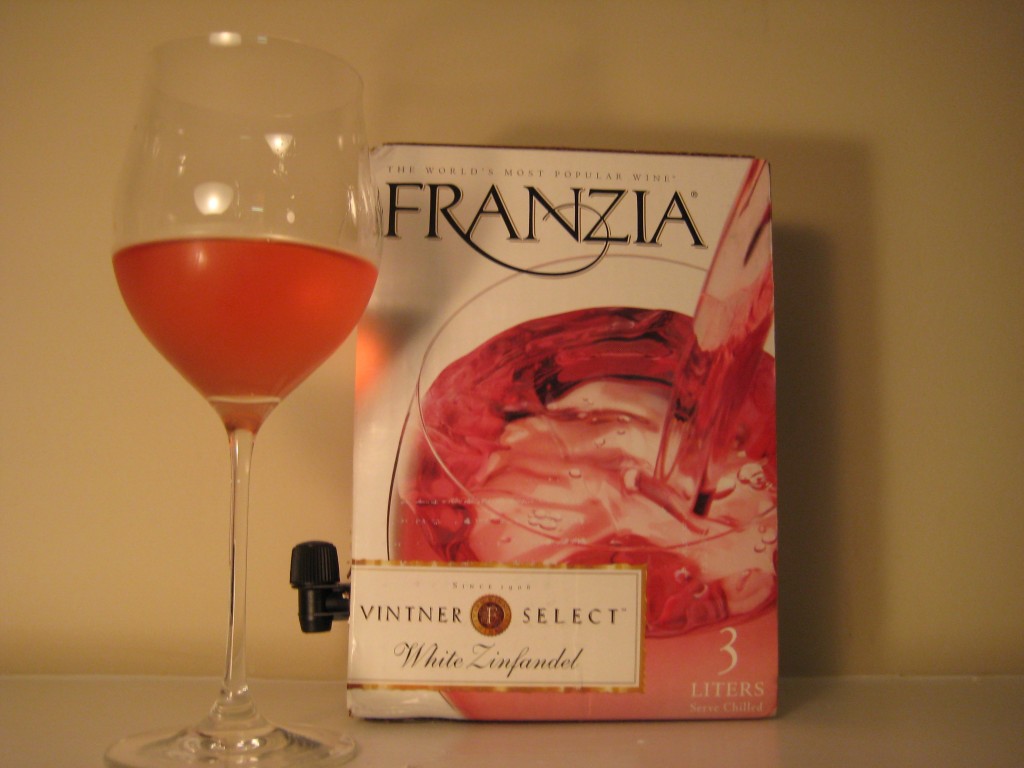 Sight:  An upsetting shade of coppery pink.  It doesn't look overly bright, maybe mildly dull.
Smell:  Cranberry, peaches, and a bit of lime zest are all present.  It's not the most perfumed wine, and smells mostly like a nondescript fruit punch.
Sip:  There's that cranberry and lime note.  The high acidity and light mouth feel doesn't help the feeling that this might be a cranberry cocktail with a bit of stone fruit, and too much lime pith. [A.B.V. 10%]
Savor:  The ending is like the beginning, subtle and quick, leaving a real absence of depth.
Overall, Franzia White Zinfandel is fantastic at being alcohol, but commits what is one of the worst wine sins possible.  It's boring.  There's just no reason to buy it other than that it comes in a large pouch, and it might be the least offensive thing to play a drinking game with.  Other than that, just skip it, there's nothing worth sipping behind the cardboard.
Verdict:  Why is it still in my fridge…
Price: $8.49 / 3L
California
http://franzia.com/
Available At: