Derby season is upon us, and this wine features horses (at least on the bottle).  It's dry (like not sweet) which is how the horses like the track, but can it quench the thirst of the stands?  Let's give the French a go in the American horse racing scene with Depréville Brut!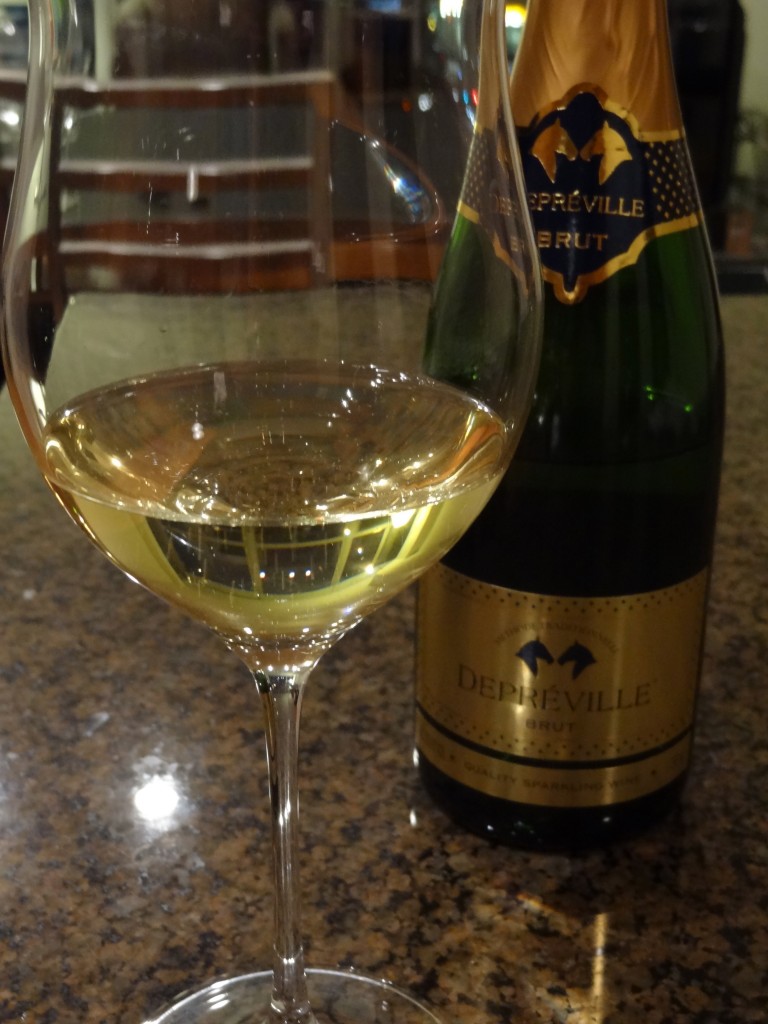 Sight:  Depréville Brut pours a moderate gold, yellow.
Smell:  Slight toast, moderate pear, touches of green apple and lemon zest.  Hints of minerals.
Sip:  Soft, small bubbles,  minor acidity, minerality on the back of the palate,  hints of toast on the front with small amount of fruit (pear / apple / lemon).  Very generic palate.
Savor:  The acidity carries slightly, but overall is a little drying.  The flavor of minerality is the predominate finish.
Depréville Brut is about as simple as you get.  It has a nice acid backbone, and a complete lack of any depth.  Similar to diving into a swimming that's not deep enough, it's refreshing, but not enjoyable.  Mix it, or christen a boat, but drinking Depréville Brut straight isn't the best idea.
Verdict:  Minerals, Acid, Simple
Price: $8.99
France
http://www.youtube.com/watch?v=WlkOtNJt2s8