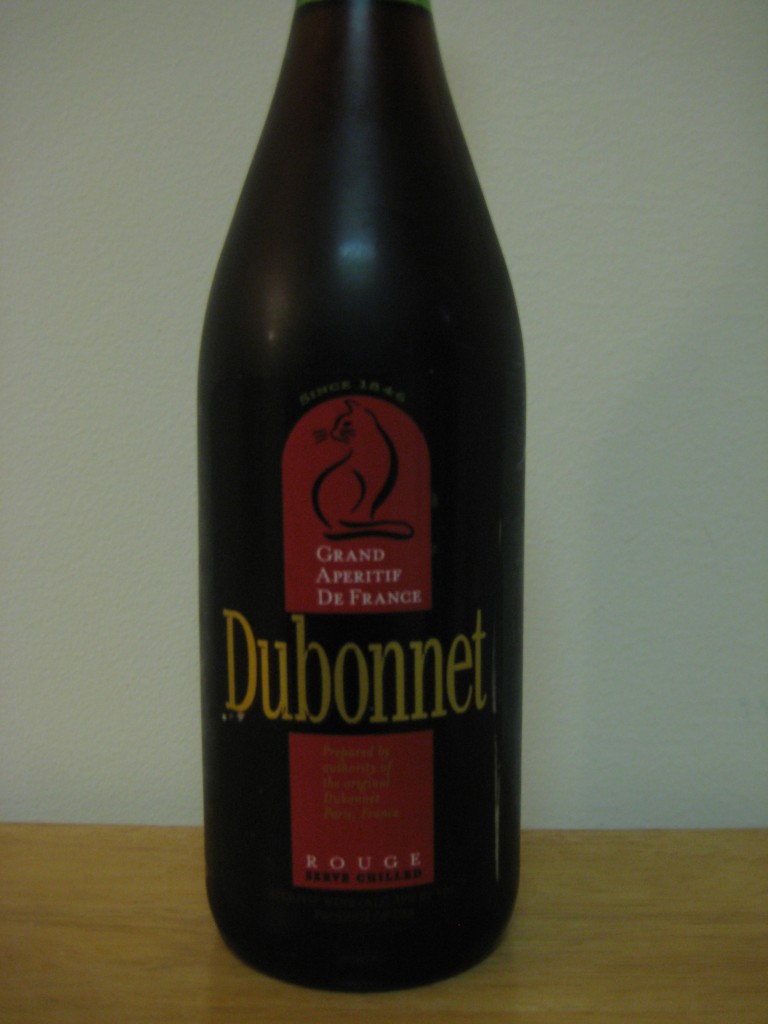 Being a bit of a cocktail lover (in addition to wine lover), it's hard not to run into a bit of crossover between the two subjects.  After all, Brandy is made from grapes, and sometimes used in a neutral form to make fortified wines, stopping fermentation by killing yeast. Other times Brandy is a principle ingredient in Sangria.   Vermouth, like brandy, has multiple uses, notably in Manhattans and Martinis (Gin or Vodka).  Of course, in some cultures it's not uncommon to drink Vermouth as an aperitif, or even on ice.  Dubonnet is similar to Vermouth in this regard, being called for in a variety of much more uncommon cocktails. Unlike Vermouth though, Dubonnet was originally used as a way to convey quinine to malaria stricken troops in foreign locals.  The taste of it meant to mask the bitterness of quinine.  Does the taste of Dubonnet Rouge hold up in modern times, or is it best to keep this masked with other liquors?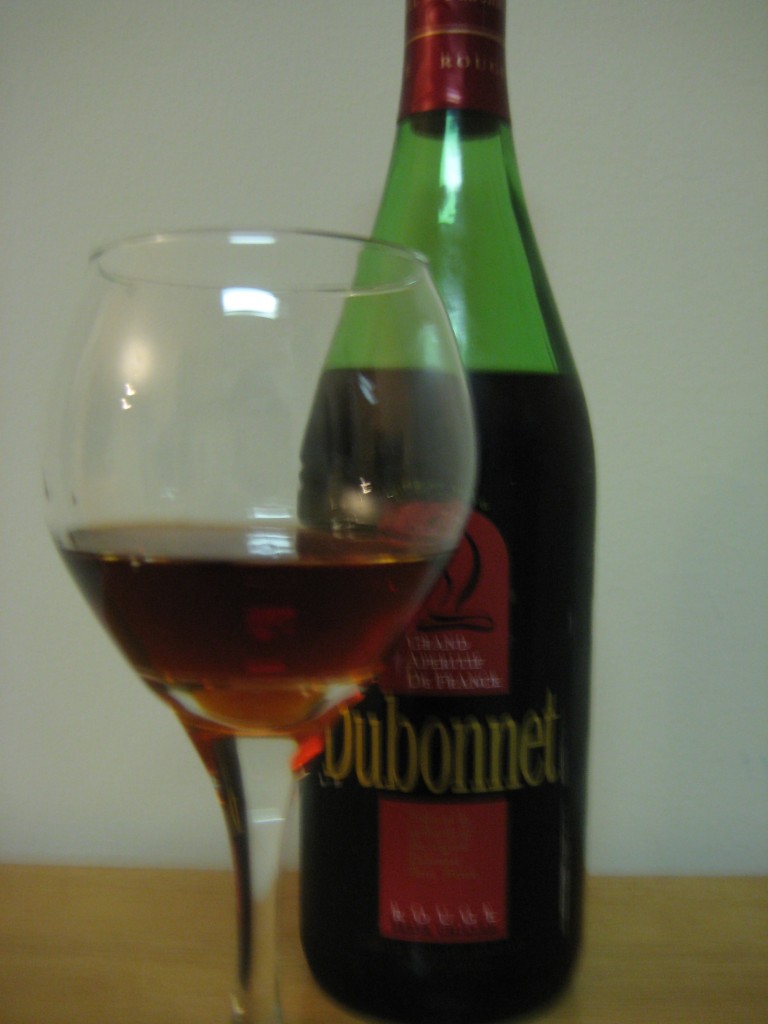 Sight:  A brownish red color, almost like bricks, but lighter, and see through.
Smell:  While the quinine doesn't show through completely, there's a slightly barky bitter note.  It's subtle behind a more earthy cacao smell.  There's a strong mix of herbs, as well as some quirkier spice smells, like nutmeg.
Sip:  There's a lot of sweetness that leads off, but it pushes down into a more bitter and herbal flavor.  The sweetness does remain subtly,  but there's an earthy, tree like quality.  There's plenty of herbs, like sage, thyme, and possibly slight lavender.  There's a certain amount of spice as well, slight vanilla, orange zest, clove, anise, and nutmeg all permeate.   The body is thick with syrupiness and alcohol.  [A.B.V. 19%]
Savor:  There's an almost bitter almond and herb combination that starts at the end.  The savory nature of the wine picks up of the spicy side, and turns slightly bitter in the end, learning toward woodsy.
Overall, Dubonnet Rouge is somewhere between fortified wine and herbal liqueur.  It's  a rather bizarre fortified wine, merely because the point of it is as a conveyance method for other flavors, like thyme, lavender, orange zest, and anise.  Unlike regular wines, where the wine will smell like those things due to the grape and the land, this time the flavors come from additions of the items themselves.  That being said, this has many uses in cocktails, and can add a lot of depth.  For lovers of vermouth, this isn't bad for a kip now and again either.
Verdict: Herbie In The Wine
Price: $9.99
Bardstown, Kentucky
http://www.doyoudubonnet.com/