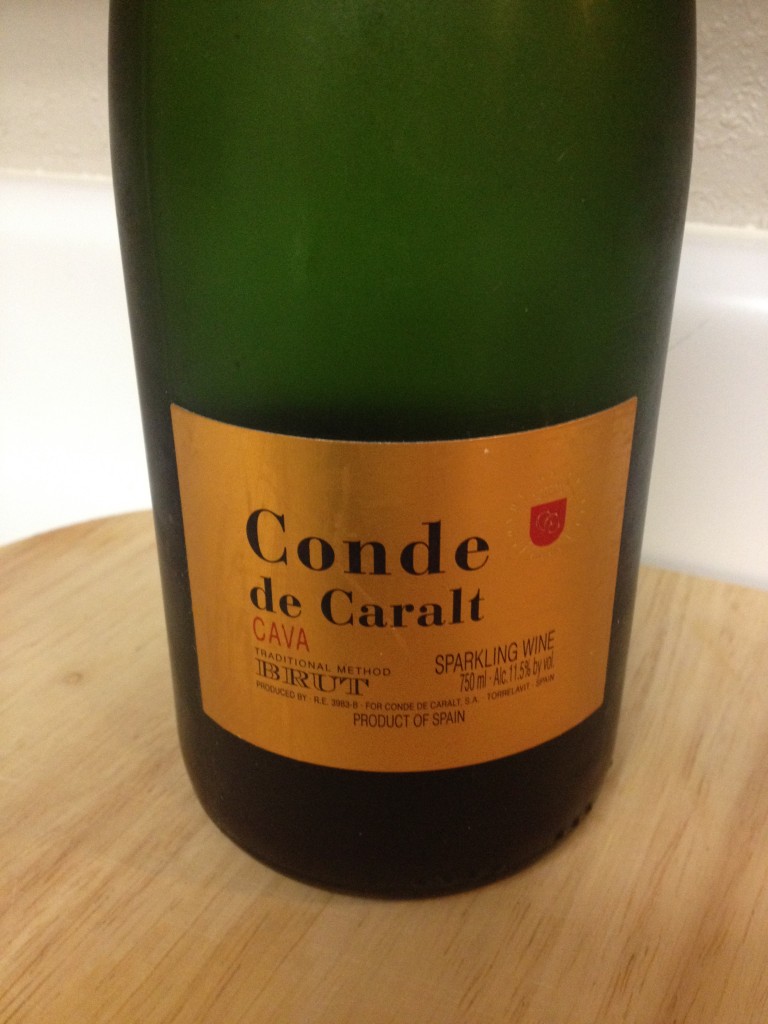 Penedés has an interesting history.  Back before phylloxera tore through European vineyards, a small group of folks in Penedés decided to use the Méthode Champenoise to establish Penedés as the Spanish equivalent region.  The whole thing then nearly got completely wiped out by the hardly visible phylloxera bug, before root stocks from America could swoop in and set everyone on their merry way to getting crocked off bubbly again.
The world is a much more effervescent place thanks to those Spanish folks with the huge ambition, amazing land, and imported root stocks, because few sparkling wines are as easily accessible, or plentiful, as Cava.  Literally meaning 'cave' or 'cellar', Cava can only be grown from 5 grapes, parellada, xarel-lo, macabeo, chardonnay, and the rarely used subirat (aka malvasia).  The first 3 are most common, each lending character of acid, fruit, delicacy, and finesse to the wine.  The overall product is something like anti-champagne, a bottle of ready to drink fantastic wine that almost everyone can afford.
Conde de Caralt Brut Cava is made by Freixenet, who is one of the two largest producers of Cava on the planet. With such a large empire, sometimes your quality isn't as good a smaller grower.  This advantage is traded away for volume and price.  With that in mind, is Conde de Caralt Brut Cava a carefully cultivated hit, or is it just growing rampant?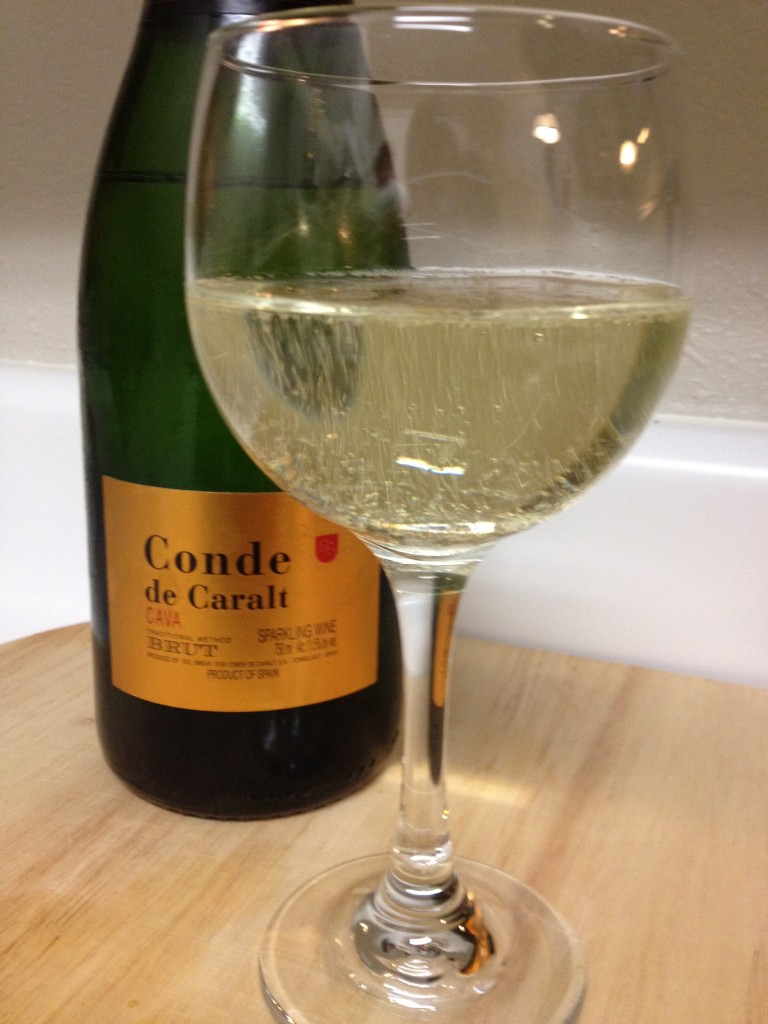 Sight:  It's a slightly lighter gold, with small and plentiful bubbles.
Smell:  While the nose is sublte,  honeycrisp apples with a bit of vanilla lead off, followed by lemon and hints of peaches, nectarines, and touches of minerality to add earthiness
Sip:  A mild brightness leads off with a big burst of bubbles, and a wink of sweetness.  As the sweetness disappears, the wine stays pleasantly bright adding it in lemons, green apples, and light touches of peach and wet stone.  [A.B.V. 11.5%]
Savor:  The flavor disappears quickly, but leaves little notes of slightly sweetened lemon wedges.
Overall, Conde de Caralt Brut Cava is a very pleasant example of the wine that leans almost to extra dry.  The flavors are spot on, channeling earth, but keeping fresh fruit in the front of the palate.  The slightly yeasty nature is a bit underplayed, and the nose is more subtle that many big new world wines.  Overall though, this is a very friendly example of cava that will please most palates.
Verdict:  A friendly old dog
Price: $8.99
Torrelavit, Spain [Penedés]
http://www.condedecaralt.com/index_e.html