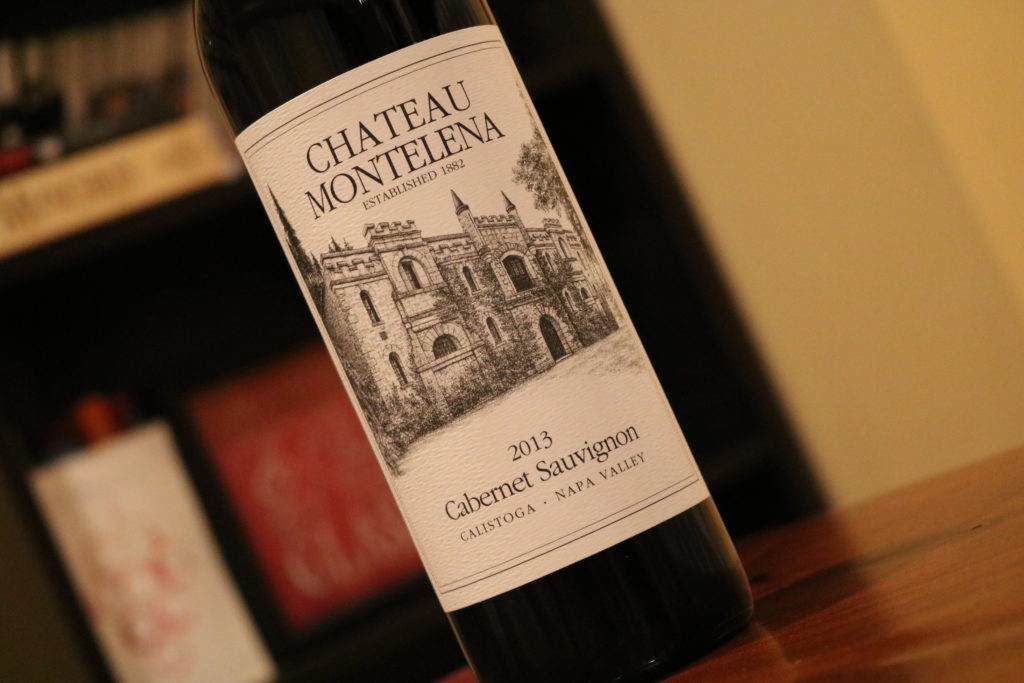 Back in 1976, a competition was organized in Paris by a man named Steve Spurrier.   The tasting featured top end Chardonnay and a collection of reds (Bordeaux wines from France, and Cabernet Sauvignon from California).   At the time, France was considered the preeminent wine producing region on the planet, and California merely a bug on the windshield.  The tasting featured mostly French judges, as a well as a Brit and an American, and was conducted blindly.  The results would go on to shock the wine world, as California emerged victorious in both categories.  Claiming top marks in the informally known "Judgment of Paris", Stag's Leap would win for reds, while Chateau Montelena claimed Chardonnay's top spot.
While Chateau Montelena may have won for it's Chardonnay, let's not forget that the winery from Napa Valley.  Being in such a perfect location, they have a strong pedigree for producing the king of Napa, Cabernet Sauvignon.
[The folks over at the winery generously provided this delightful bottle of their Chateau Montelena Cabernet Sauvignon for me to sample at no charge]
To start off, let's talk about opening wines with this kind of tannic structure this soon.  For me, a young wine like this is almost always too tightly wound to be ready at this age.  Rather, it's better suited to live in the cellar and develop for several years.  You can identify wine like this based on the tannins, the acidity, and to an extent, the price and pedigree.
So what should you do if you happen to crack open your friend's Chateau Montelena Cabernet Sauvignon too soon?  Decant it.  Put it in there, and let it sit for a few hours until all those tightly wound tannins and fruits relax like Leo's character in the Wolf of Wall Street in that scene with the ludes.  Just don't drive anything after like he does.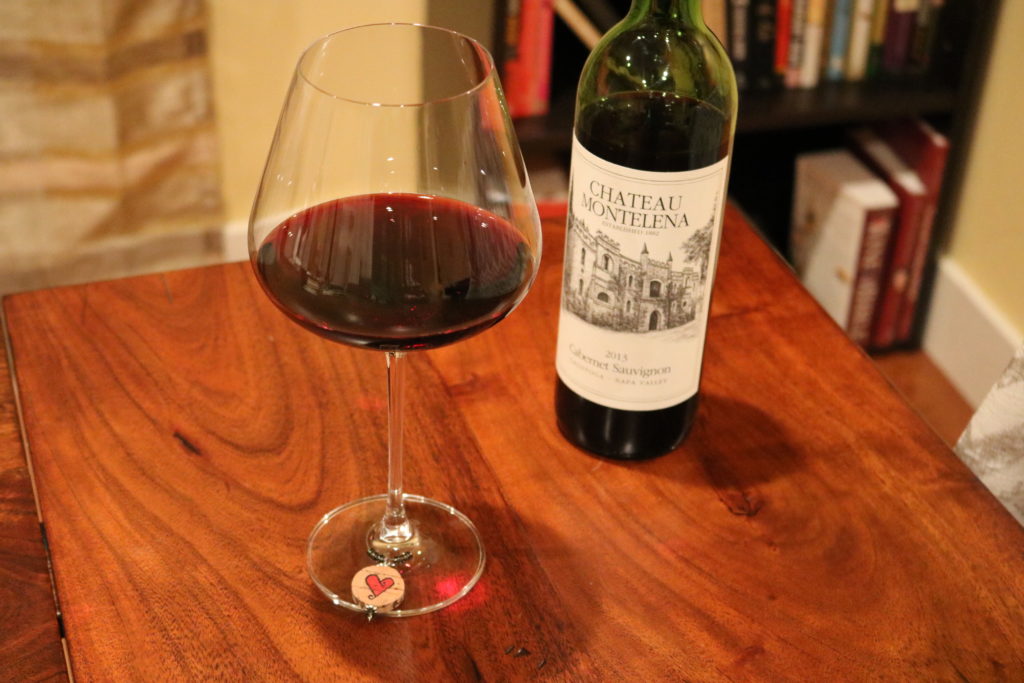 Sight:  A solidly purple core with a magenta edge.
Smell:  Raspberry and vanilla come out to start, and a little bit of blackberry gets into the mix.  Subtle spices and hints of toasted oak develop over time, mingling with some plums that pop in and out.
Sip:  The opening is somehow simultaneously bright, and tannic.   And let's not get carried away here, the sheer amount of tannin is crazy aggressive (and this is after it sat for an hour).  Blackberries, cherries, and raspberries come out with a hit of green coffee beans and toasted oak.    Notes of blueberries and herbs round things out.
Savor:  The finish is unsurprisingly tannic.  These tannins are well behaved and rather elegant, but far too plentiful.  Good elements of blackberries, espresso, black pepper, and cedar leave some room for obvious development potential.
Chateau Montelena Cabernet Sauvignon is an excellent choice of gift for the wine lover in your life who isn't quite ready to drink it yet.  People you know with cellars may enjoy drinking this in the years to come.  That said, it drinks well now, and the complicated tannic structure lends itself particularly well to grill meats.  If you're in the mood to splurge on a gift for a wine-loving relative, or you want to deck the table for a Prime Rib dinner, then Chateau Montelena Cabernet Sauvignon is a remarkable choice.
Verdict:  Tannic, Blackberries, Raspberries, Cedar
Rating: 91
Price: $58 [This bottle was provided as a sample]
Napa (Calistoga), California
If you're interested in learning more about the Judgment of Paris, check out Bottle Shock starring Alan Rickman (either streaming with Prime or on DVD)
Chateau Montelena Available At: