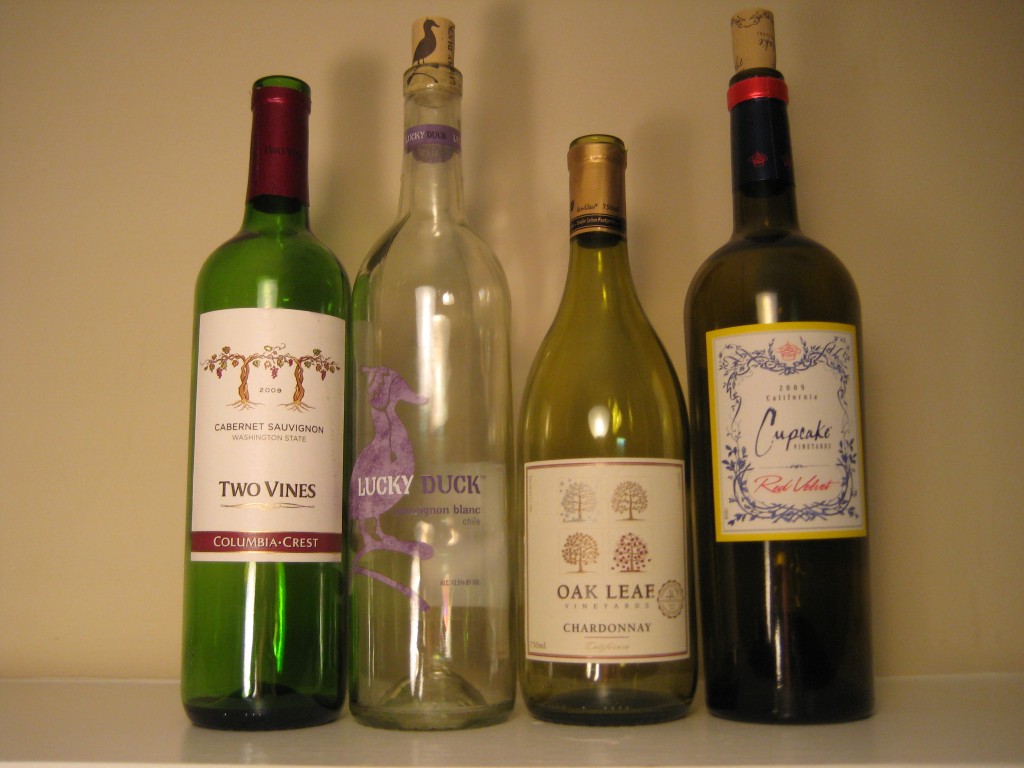 There's a much bigger Jabberwocky in South Carolina apparently…
October was a rather tough month for the wine side.  Aside from moving from Cleveland, Ohio to Spartanburg, South Carolina, there was also a lot of great pumpkin beers in the mix.  With all that noise, there were a few great standouts from the pack.
Dishonorable Mention:  Boone's Farm Sangria –  This isn't even really possible to call wine.  Wine product may even be stretching it.  Unless your desire is to get drunk off grape soda flavored wine product, skip this.
5.  2008 Oveja Negra Chardonnay Viognier – This was really a tough choice, this wasn't a good month for whites, and even many of the reds were rather ho-hum, but the interesting mix of Chardonnay and Viognier helped catapult Oveja Negra over the rest of the competition.  The stone fruit and floral aspects, mixed with mild wood and a soft creamy texture make it one of the more interesting bottles to pick up and try.
4. 2009 Lindeman's Bin 40 Merlot – Finding a good merlot has been a challenge, and while 2009 Lindeman's Bin 40 Merlot pushes the limits for acceptable tannins, it makes up for it by throwing a lot of flavor into the wine.  Strong boysenberry, plum, and raspberry are complicated with a nice mocha touch.  The lingering prune flavor is particularly nice.
3. 2007 Evenus Zinfandel Port – As a 375ml, this half bottle isn't actually stretching for value.  What it does do well though is provide a great insight into the completely variable nature of Zinfandel.  This vintage zinfandel port has fantastic notes of dried apricots and prunes, with a nice amount of complexity from the leather and anise.
2. KWV Cape Tawny – While not as good as it's ruby cousin, KWV Cape Tawny is a fantastic tawny port for under $10.  While it's complexity is slightly lacking, there's plenty of nice nutty and toffee flavors.  Notes of dates, cigars, espresso, and leather round out the experience
1. 2010 Evodia Old Vine Garnacha –  If there's a true standout of flavor for the month, it's Evodia's Old Vine Garnacha.  In a similar camp to the 2009 Lindeman's Bin 40 Merlot, this wine is mildly eccentric, nearly to fault, pulling huge amounts of alcohol into the mix [15%, the maximum before different tax laws come into play].  What it does in return though, is pack an enormous amount of blueberries with a subtle sweetness into the glass, and then compliments it with tea and dried tobacco background.  It also stands out as a good bottle to try mulling this holiday season.
Agree?  Disagree? Let us know your top 5 in the comments!