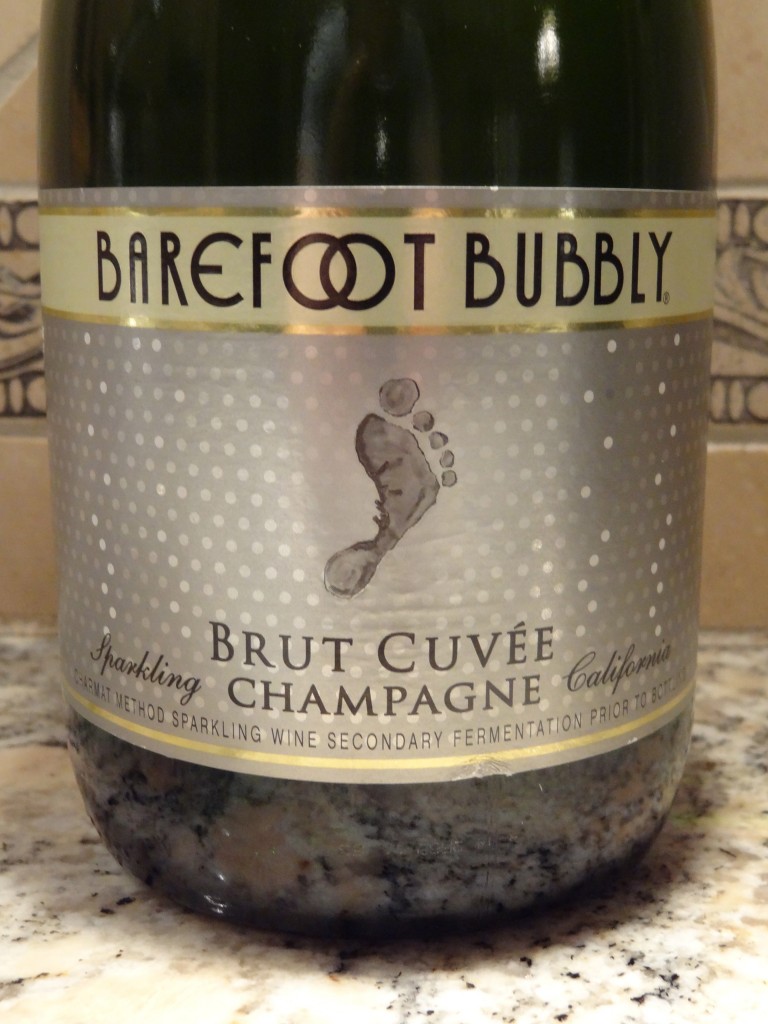 Last year, Barefoot Bubbly Pink Moscato has a good showing for New Years.  The California sparkler was a good value, leading with plenty of fruit, touches of floral, and a pleasant sweetness.  Can Barefoot Bubbly Brut Cuvée repeat the stellar performance of value for money, or is it best to go back to the Moscato?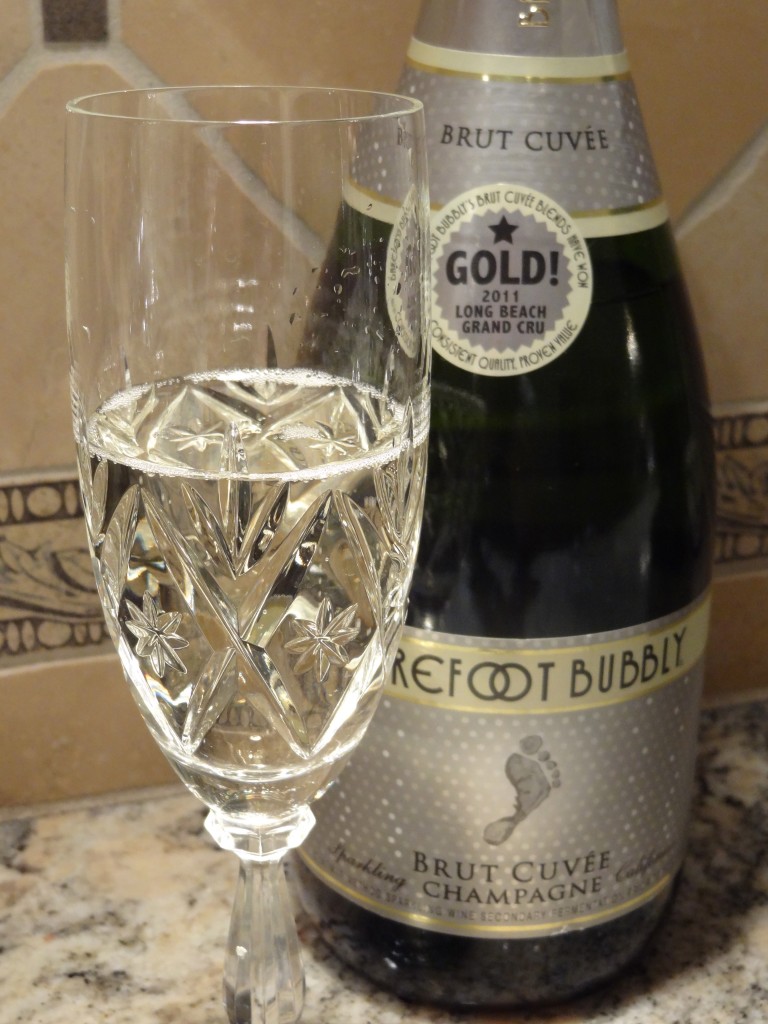 Sight:  Very pale straw, tiny bubbles.
Smell:  Crisp apples, ripe pears, slightly yeasty, bit baked smelling, maybe a little caramel.
Sip:  Very light on the palate, small bubbles, crisp.  Fresh apples of all sorts of types and pears burst forth, with compliments of lemon pith and a little notes of baked apples.  [A.B.V. 11.5%]
Savor:  Fresh lemon flavors peak and then vanish rather quickly in a refreshing kind of way.
Barefoot Bubbly Brut Cuvée is an easy-going, and refreshing fruit forward, dry white.  While complexity isn't it's strong suit, it's very clean, with all the flavors coming across easily.  The refreshing nature is very helpful both before and after a meal.  For a New Years Eve celebration, Barefoot Bubbly Brut Cuvée is sure to do a great job of helping anyone celebrate.
Verdict:  Crisp, Clean, Lemon, Apple
Price: $9.99
California
http://www.barefootwine.com/