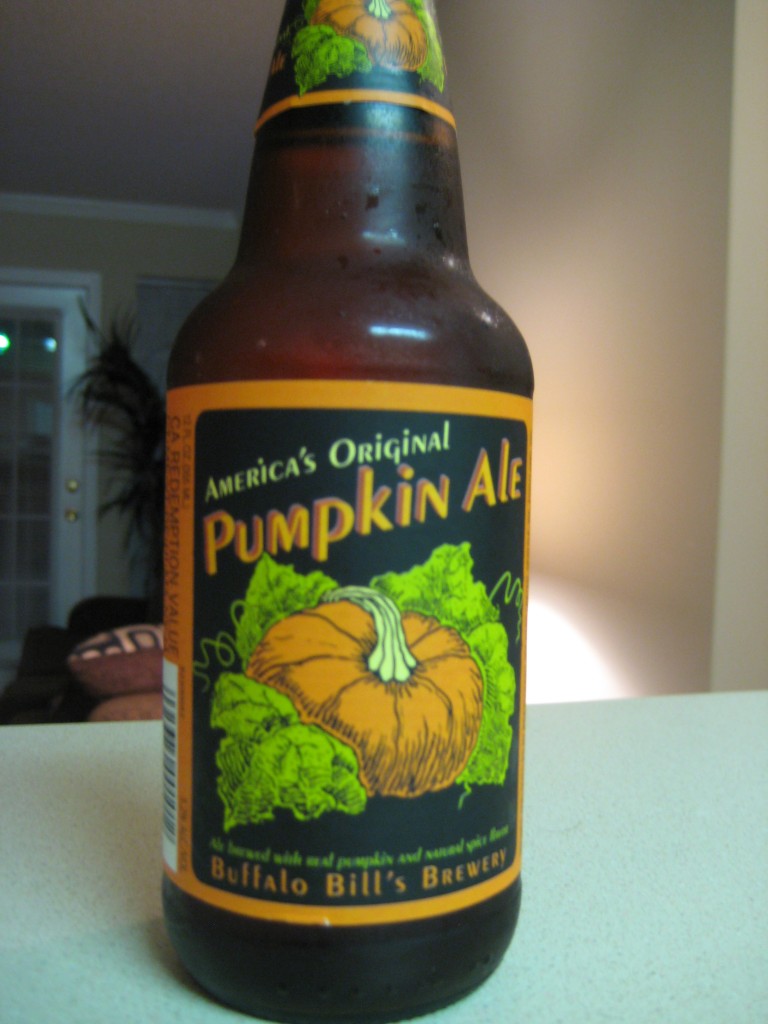 The folks over at Buffalo Bill's Brewery have a fairly tall claim on the front of this bottle.  America's Original Pumpkin Ale, is from Washington, or perhaps, California, or no, wait, Oregon?  For a beer that claims it's the first, it certainly is made by a lot of independent brewers. That all is fairly irrelevant though, the only question worth asking is, "How is the America's original pumpkin ale?"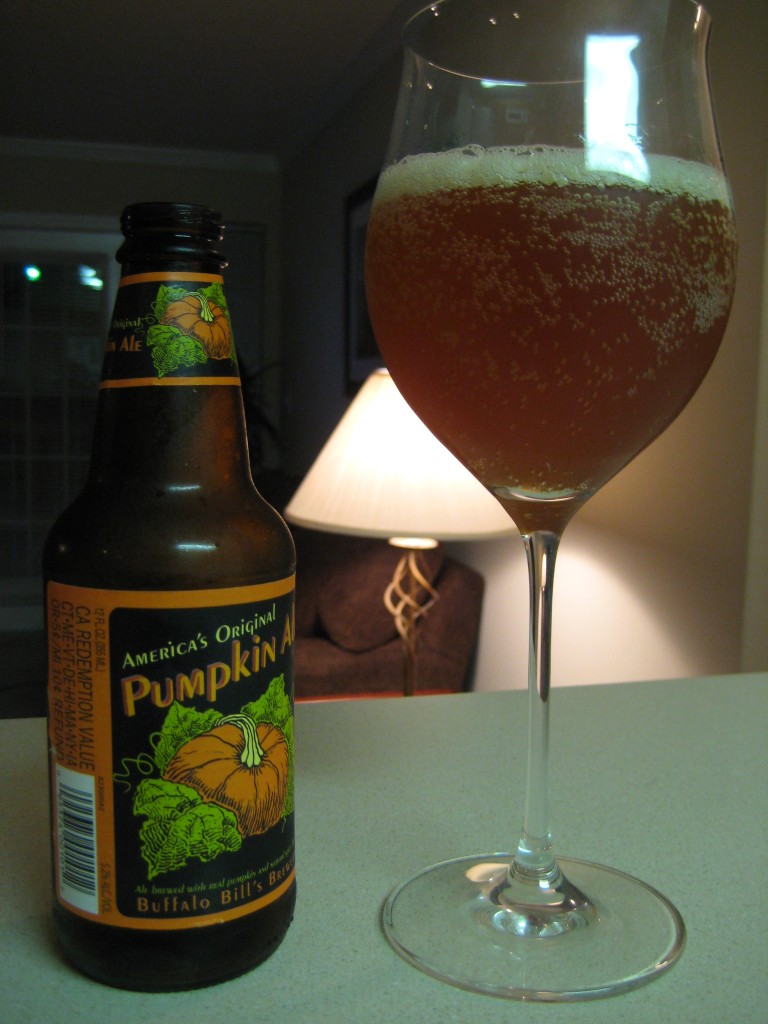 Sight:  A dullish sort of copper.  The head pulls a Houdini within seconds.
Smell:  It's got amount of pumpkin on the nose, more on the savory side though.  One of the higher plain cinnamon concentrations among the beers thus far. There's also a sort of yam like note.
Sip:  The pumpkin really comes through, and there's a lot of cinnamon.  The other spices are a bit on the shallow side, with perhaps a hint of clove or allspice.  The carbonation is overwhelming, even in a wide glass, it has too high a concentration of bubbles.  The fact that the mouth feel is watery doesn't help with this. [A.B.V. 5.2%]
Savor:  The cinnamon really carries through, and provides a rather pleasant ending.
Overall, America's Original Pumpkin Ale seems to be mostly large quantities of bubbles.  The pumpkin and cinnamon elements are nice, but it's a rather one dimensional brew marred by too many bubbles.  If the beer were either just a little bit chewier or less carbonated, it might be worth a second look, but there are better choices for the same price.
Verdict:  Innovation is alive and well.
Price: $1.89 / 12 oz
Hayward, California
http://www.buffalobillsbrewery.com/