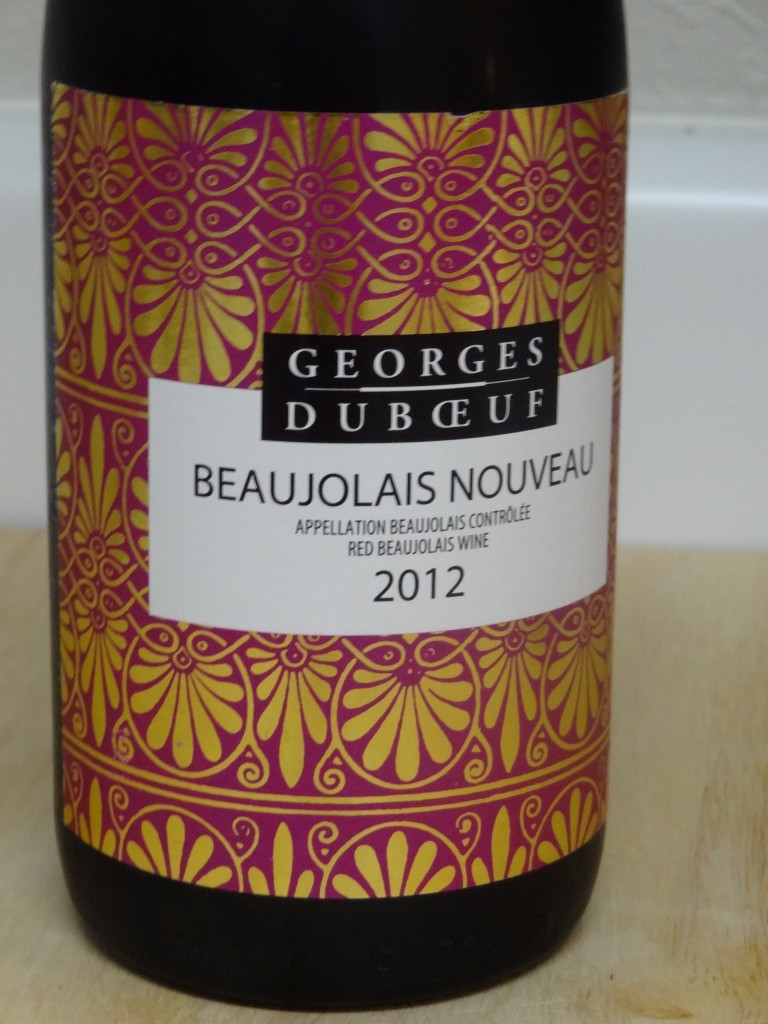 We're going to do this.  I'm sorry to inform you, but we have to have our annual beaujolais nouveau.  Listen though, this is the perfect time of year to drink this, for one reason.  Leftover Turkey.  Cold turkey and beaujolais nouveau are a match made in heaven.  So can  2012 Georges Duboeuf Beaujolais Nouveau help make your leftovers disappear, or should you send it home with the relatives.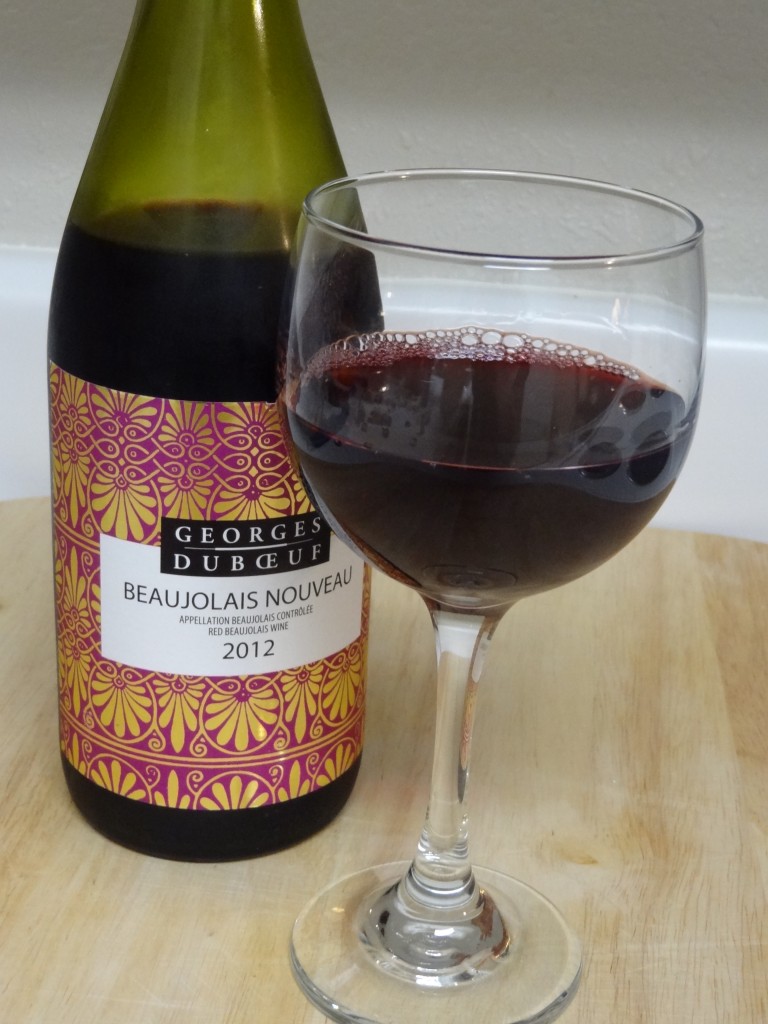 Sight:  A bright, young, lively magenta.
Smell:  Strawberries and a light note of raspberry.  There's a bit of black cherry jello.
Sip:  Bright, super acidic, melted black cherry jello and strawberries.  The body is light, and  there's a touch of bitterness. [A.B.V. 12%]
Savor:  There's a little tannin and a bit of acid, and a hint of strawberry.
2012 Georges Duboeuf Beaujolais Nouveau is a simple, quaffable wine.  Perfect for turkey, but lacking in any complexity, it's great for leftovers.  While it's not quite picnic season, 2012 Georges Duboeuf Beaujolais Nouveau will be excellent for cold sandwiches, potato salads, and other picnic goodies.  For now though, drink the kool-aid, especially with the leftovers.
Verdict: Soft, Strawberry, Cherry
Price: $8.99
Beaujolais, France
Looking for a more recent vintage? Check out our coverage of Georges Deboeuf Beaujolais Nouveau 2015.