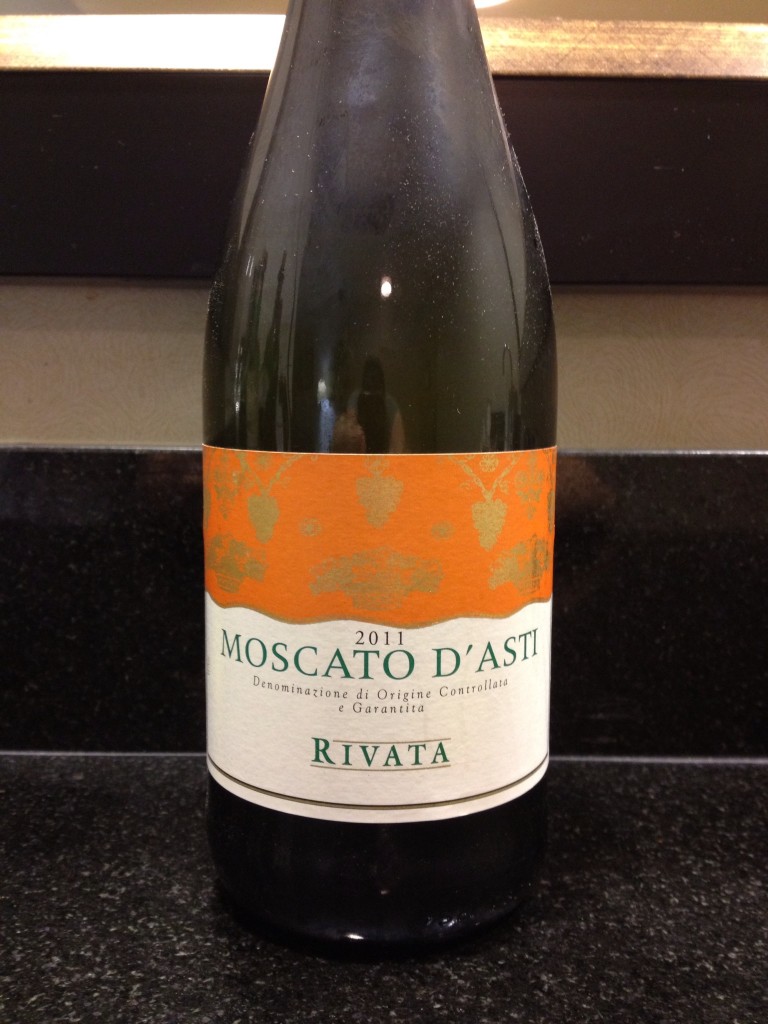 Moscato is one of those wines that has taken off like a rocket in the last few years.  Fueled by an easy to approach, sweet taste, and an affordable price, moscato attracted a slew of new followers.  Italy remains one of the best producers, and thankfully the bottles don't cost an arm and a leg.  With that in mind, does 2011 Rivata Moscato D'Asti continue the tradition, or is it just around to cash in.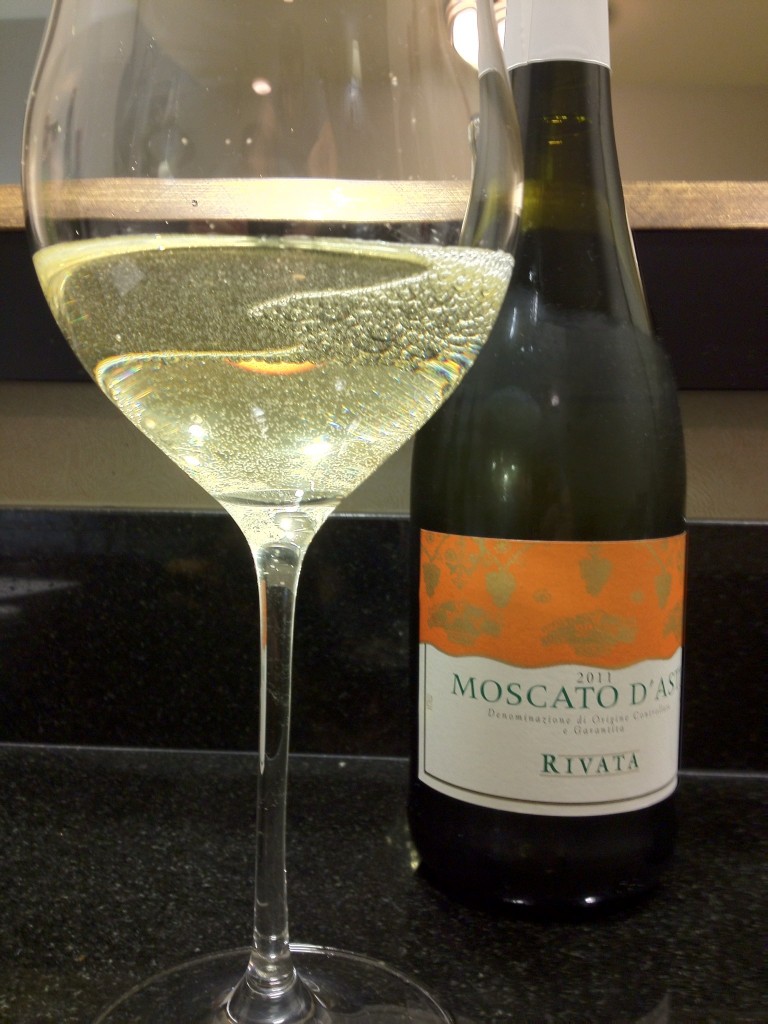 Sight: A pleasant gold with tiny bubbles.  The sugar is thick, coating the sides of the glass.
Smell:  Peaches are prominent here, pushing out of the mix first.  Quickly followed by honey, a twist of tangerine, and a little minerality.
Sip:  There's a nice balance of sweet and bright from the start, the flavors of honey, peach,  and orange all shine through brightly.  There's even hints of coconut.  The mouth feel is light and fun. [A.B.V. 5.5%]
Savor:  The ending is a bit coconut and peachy, with orange twists, but it gradually fades all peach and honey. It's rather abrupt.
2011 Rivata Moscato D'Asti is perfect for summer, and ready for people that like sweet and uncomplicated.  It's straightforward, a touch sweet, packed with tasty fruit flavors.  It's also from one of the prime regions of Asti, earning DOCG status.  A must try for lovers of sweet wines.
Verdict: You put the wine in the coconut
Costigliole d'Asti, Italy (Denominazione di Origine Controllata e Garantita, DOCG)
Price:  $7.99