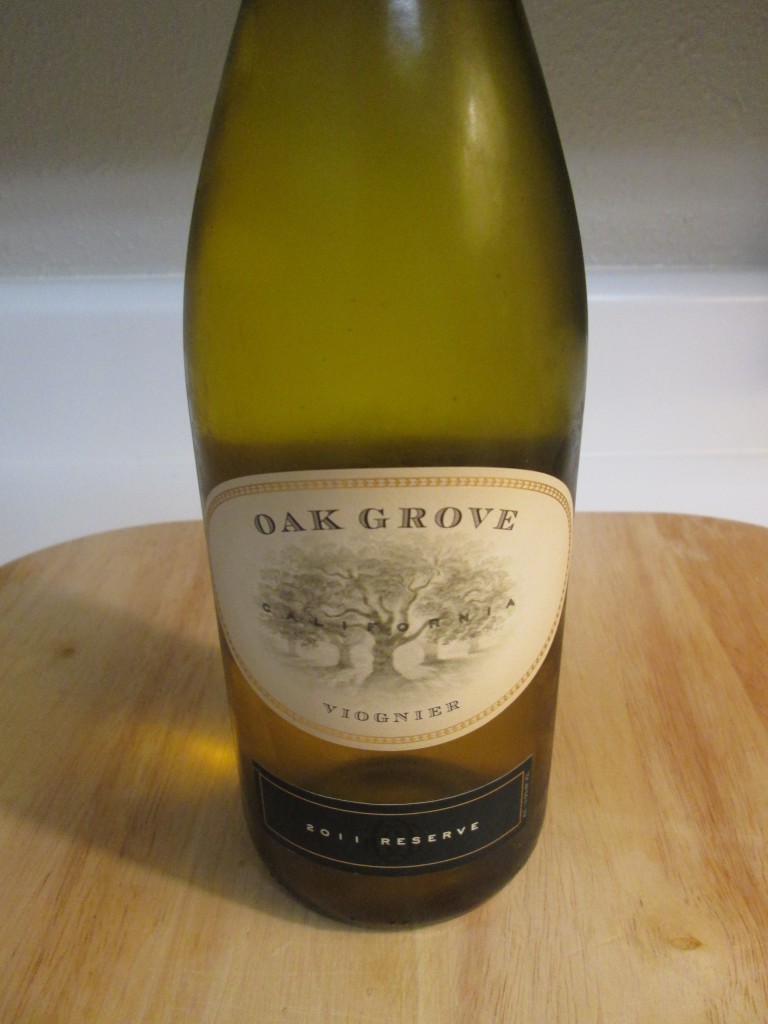 Viognier doesn't always get the love it deserves, but back in the 1990's it received a significant amount of love thanks to Condrieu.  While young, it can be floral and heady, but as it ages it loses what little acid it has and gets flabby.  While not true for Condrieu, this means it's best to enjoy viognier young.  Can the wonderful floral, nature of viognier shine through in 2011 Oak Grove Reserve Viognier, or is it just too old already?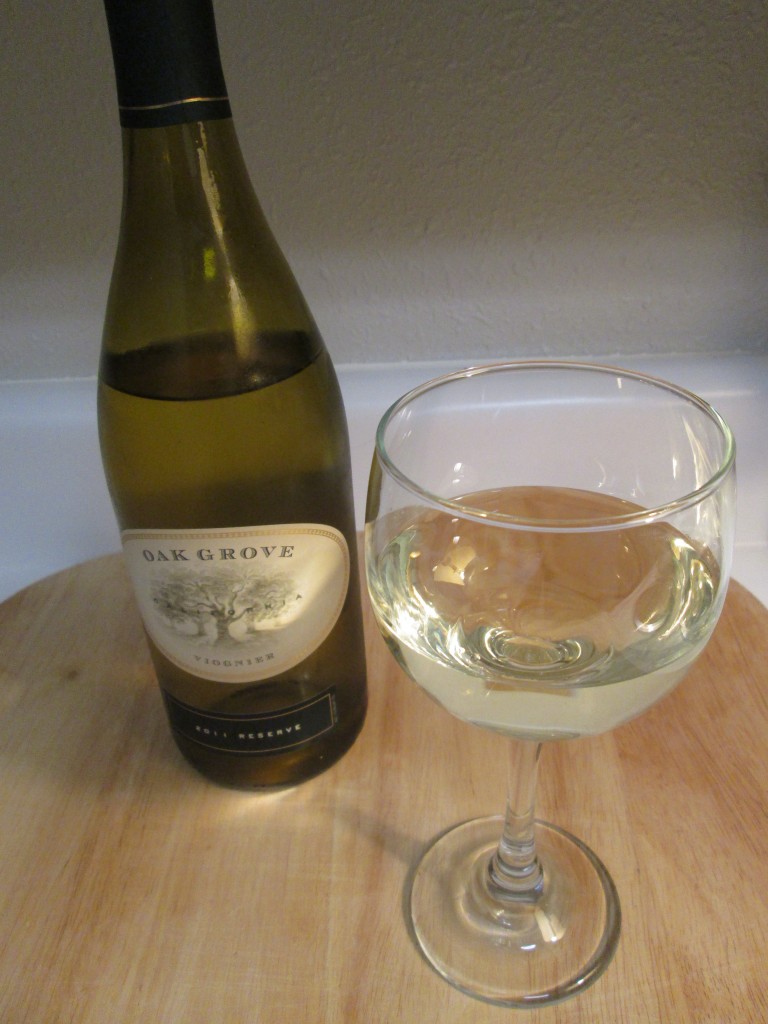 Sight:  A firm solid straw color.
Smell:  Apricots and peaches waft upwards, complimented by notes of lilies and orange blossom.   The floral aromas approach almost tropical fruit like qualities, reminiscent of  mango or papaya.
Sip:  A low acidity, thick, creamy body, rolls around lazily on the palate.  Apricots and oranges reign supreme, but floral characteristics play happily in the background.  There is a slight amount of tropical fruit like flavors, and hint of vanilla.    [A.B.V. 13%]
Savor:  The apricot and flower notes care through, but dissipate quickly.
2011 Oak Grove Reserve Viognier is a plump, floral, apricot laced charmer.  While it doesn't have a lot of acidity, it does have a good balance of flavors.  The creamy mouth texture is enjoyably deep, and cleansing on the palate.  With turkey, 2011 Oak Grove Reserve Viognier is an interesting alternative to chardonnay, but with a creamier more apricot driven nature.
Verdict:  Apricot, Cream, Flowers
Price: $8.99
San Martin, CA