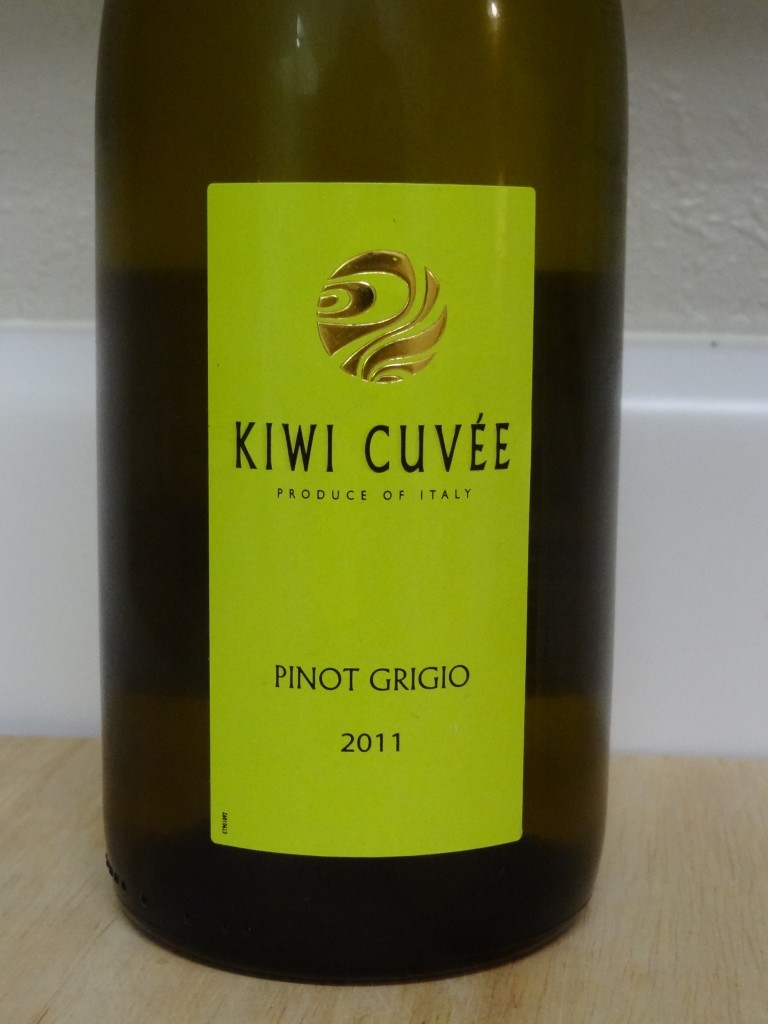 Pinot grigio is a great grape when it comes to looking for an innocuous, friendly, white wine that can pair well with a lot of lighter fare, even standing up on it's own.  As a result, pinot grigio can be a fantastic crowd pleaser, making it a great choice for Thanksgiving.  Some of the best can come from the Veneto region of Italy, sparkling with bright acidity, fresh fruit, and minerality  Thanks to the general lack of oak and reasonable production volume, many of them are easily affordable bursting with their good balance of fruit and acidity.  Taking a more modern slant on this classic varietal is.  Can it's bright label convey bright flavors, or is this bait and switch marketing?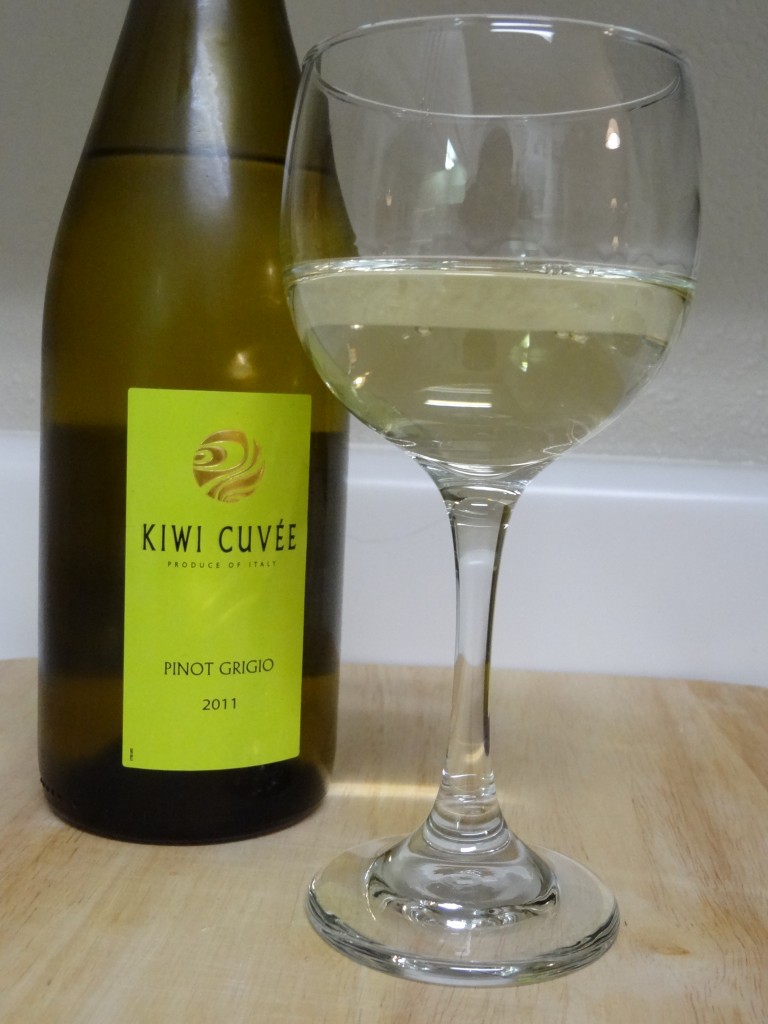 Sight:  Incredibly light, straw colored, and bright looking.
Smell:  Huge fruit aromas burst forth, loaded with cantaloupe, honeydew, fresh honeycrisp apples, pear, lemon, and lightly floral characteristics.
Sip:  Fresh apples explode at the start, followed by bursts of acidic lemon.  The flavors mellow out, pulling in peach, cantaloupe, clementine, and subtle floral characteristics.  The brightness and light mouth feel keep the palate lit up with crazy fruit flavors.  [A.B.V. 12%]
Savor:  There's a very small amount of minerality, lemon pith, and apple peel.  It's incredibly short lived though, and leaves a refreshed palate.
2011 Kiwi Cuvée Pinot Grigio is a flavor explosion packed with tree fruit and plenty of acidity.  The mouth feel is particularly note worthy, being light, but still having presence to almost expand thanks to it's brightness.  Even though it's dry, it's notably not bitter at all.  The flavors will complement very well with roast poultry, but this could also be a stand out pairing for shellfish and fresh fruit salads.  If you love Pinot Grigio, 2011 Kiwi Cuvée Pinot Grigio is a fantastic must try for turkey day.
Verdict:  Fresh Fruit Packed, Bright Bursting Acid, Clean Finish
Price:  $8.99
Veneto, Italy