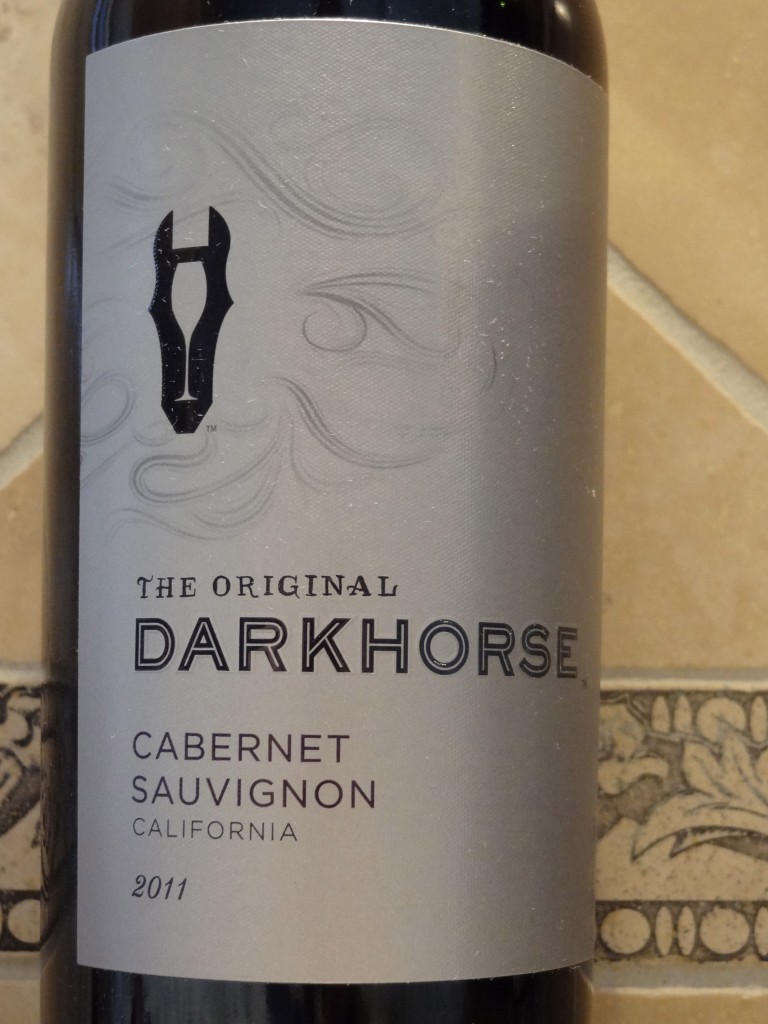 Young cabernet is always something of a gamble.  At its best, it can be a delightfully rich red wine that is mature beyond its years, but at the worst, a tacky red that shows little refinement.  The second of the Darkhorse contenders, 2011 Darkhorse Cabernet Sauvignon is looking to race across the finish line to your table.  Has it sprung forth out of the gate, or is it a stumble?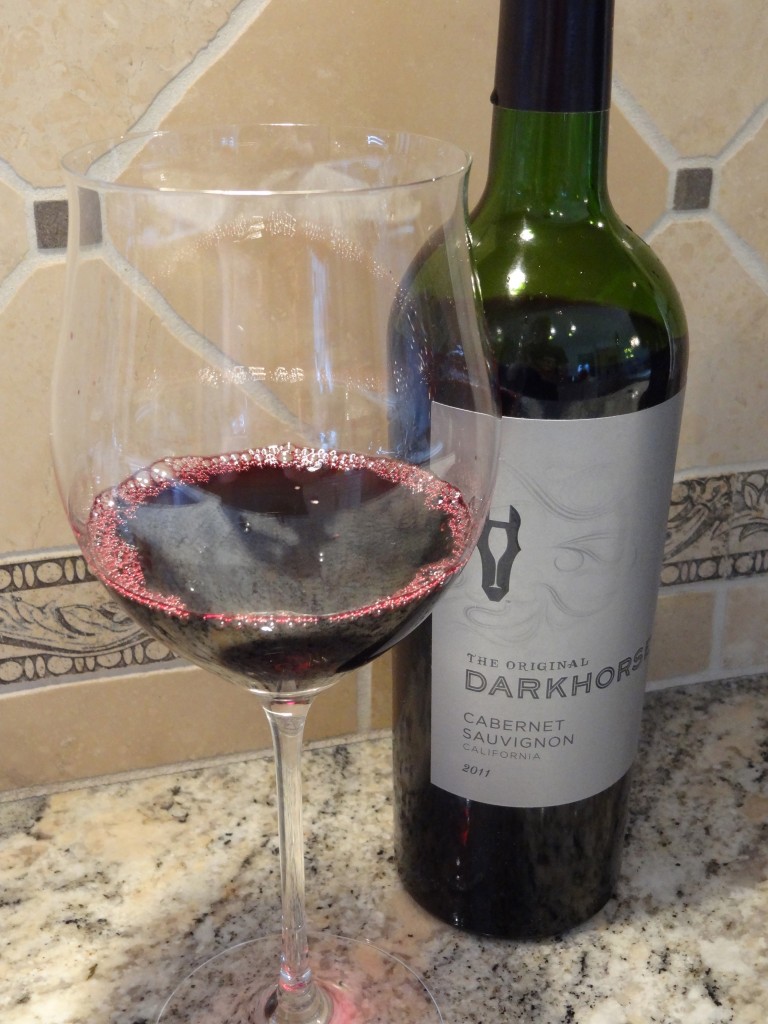 Sight:  Deep purple in the core, but the hot magenta edges are a dead giveaway on the youth.
Smell:  Very fruity, blackberry, blueberry, plum.  The dark fruit smells are very concentrated.  Slight touches of tobacco and herbal notes.
Sip:  It starts sweet, which is mildly unexpected.  The sweetness relaxes, giving way to a moderate body and temperated acidity, with a few chocolatey notes, but primarily overwhelmed by blackberry concentrate and plums.
Savor:  The ending maintains a lick of the sweetness, but doesn't go too far down that path.  Ditto on a light amount of herbal.  The overall ending is fruity in a concentrated and slightly jammy way.
2011 Darkhorse Cabernet Sauvignon is very young, and oddly sweet.  The flavors here are not refined, and they extremely fruit forward.  The character of the wine is not particularly robust, but it's excitedly young.  Pairing wise, 2011 Darkhorse Cabernet Sauvignon might do well with pasta, pizza, or poultry, but it's not a traditional steakhouse red.
Verdict:  Young, Fruit-Overload, Blackberry, Sweet
Price: $8
Modesto, California
http://www.darkhorsewine.com/
*Disclaimer: This bottle was a sample