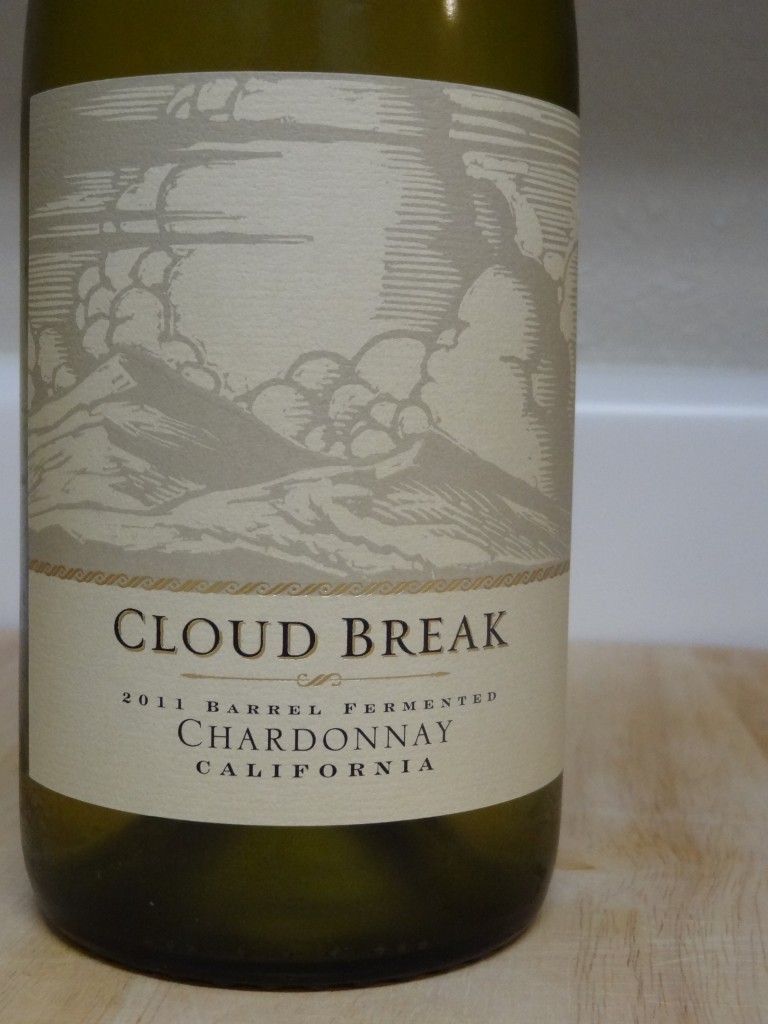 Pro-tip:  If you don't like oak, do not buy barrel fermented.  Barrel fermented means, of course, in oak, which for those out there who are keen on fruit salads, means this wine is not for you.  With that little fun fact out of the way, can the barrel help 2011 Cloud Break Barrel Fermented Chardonnay break free, or is this one lost in space.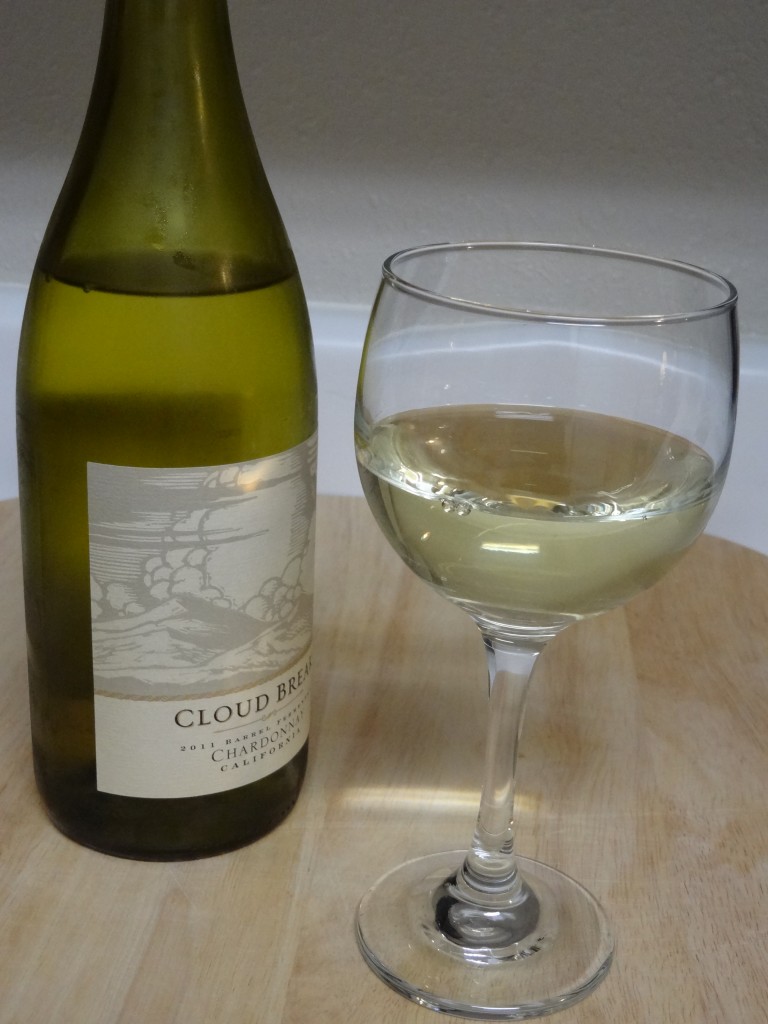 Sight:  It's a light sort of goldish color.
Smell:  There's a bit of pineapple, but it hides behind smoke and caramelizing sugars.  Hints of the old standby apple come into play, and a light coffee.
Sip:  A nice firm acidic backbone, and round fleshy mouth feel let this chardonnay stand up to the heavily oaked notes including smoke, coffee, spice, and wood.  The fruit flavors are less noticeable and barely crack pear. [A.B.V. 12.5]
Savor:  There's a long linger of smokey oak, and slightly tart fruit.  The smoke is really the driving characteristic.  It's a bit charred for the length.
2011 Cloud Break Barrel Fermented Chardonnay shoves the barrel into the vineyard, and goes back to the cooperage for more.  This wine reminds me of asking a few years ago how I could find a chardonnay with a lot of oaky character.  This wasn't exactly what I had in mind, since I was looking for something with balanced fruit, a buttery character, and a touch of smoke.  Unfortunately, 2011 Cloud Break Barrel Fermented Chardonnay doesn't accomplish any of this, and mainly tastes like a bunch of wood staves in a bottle.  Give it a try if you like a really oaky chardonnay, others can move on.
Verdict:  Wood, Burnt Wood, Acid, Round
Price: $7.99
Parlier, California
http://cloudbreakwines.com/wine.html