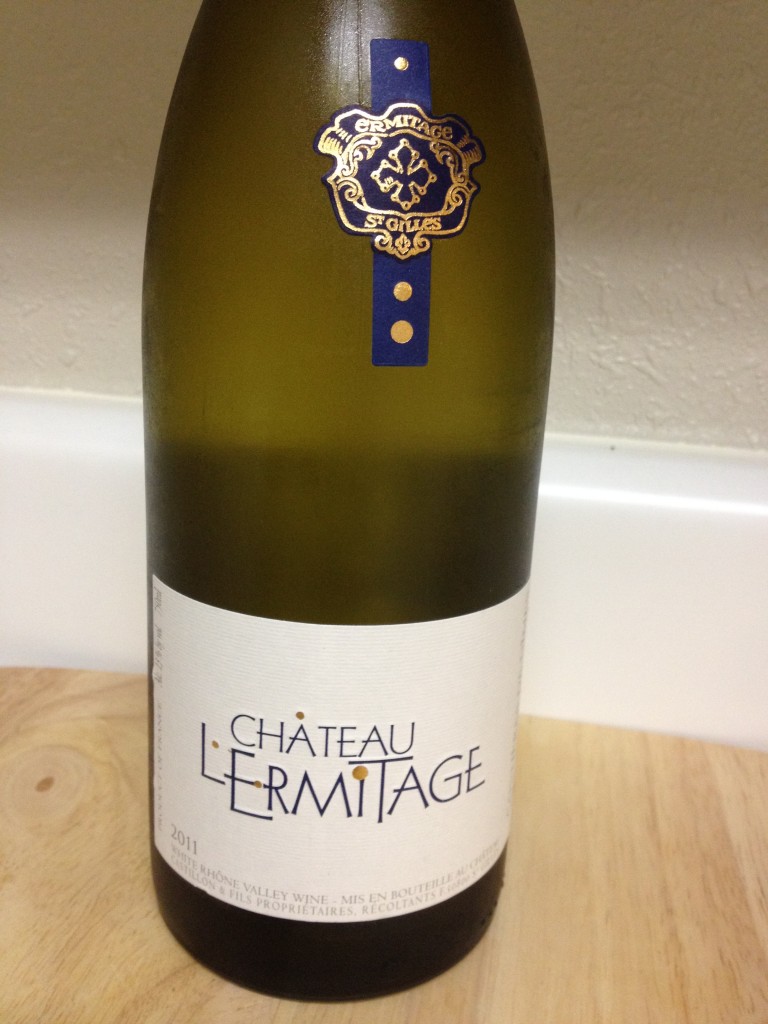 Roussanne is one of those grapes that's almost always a bride's maid, and never a bride.  Which in fairness to growers, is partly because Roussanne is not the sturdiest or most forgiving grape to grow, suffering from poor wind resistance, a tendency to develop powdery mildew, and a need to reach it's full maturity level to show true refinement.  Combined with irregular yields, this grape is mainly grown by vintners looking to work with its uniquely herbal tea flavors, and those looking to use it in Chateâuneuf-Du-Pape white blend.  Few places allow Roussanne to reach full ripeness late in the growing season, and still maintain it's viability as a blending grape, such as in the Southern Rhone.  Given Nimes' proximity to the Southern Rhone, 2011 Chateau L'Ermitage Costières De Nîmes seemed like a great way to show off this candidate.  So is it good tea, or has the whole thing gone sour.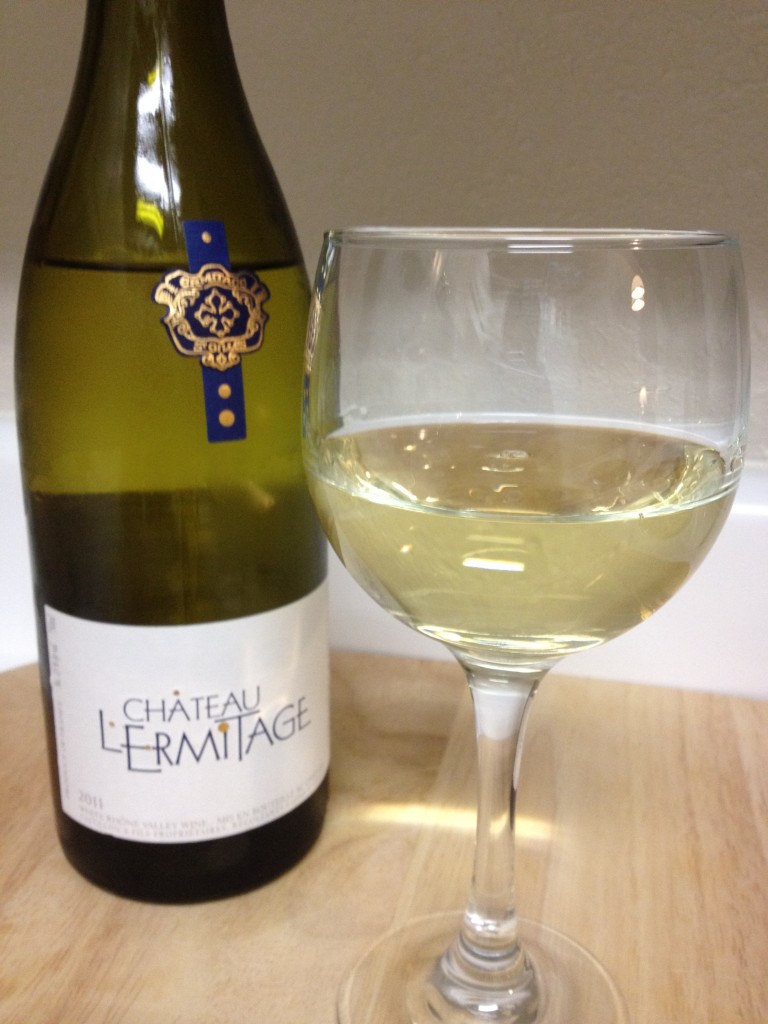 Sight:  A lighter gold, but a little on the paler end of the spectrum.  The edges are more watery.
Smell:  The nose is very subtle, but there are pleasant notes of peaches, apricot and chamomile.  Touches of the acidity are notable from the nose.
Sip:  The acidity is powerful, and jumps in right off the bat, but the Viognier tempers it slight, and gives a very full mouthfeel.  It ends up being a bit sour, pulling in massive floral characteristics like chamomile and violets, with bits of lemon pith and nectarines.      [A.B.V. 13%]
Savor:   The ending is tart like oversteeped tea with too much lemon and a bit of peach.  It fades gradually, getting more pleasant as it goes.
Overall, 2011 Chateau L'Ermitage Costières De Nîmes is a complicated kind of sour.  The immediate reaction when drinking it is recoil to its acidity, but the flavor builds after it ends.  The length of the finish is actually impressive.  The only downside is, if you're drinking it on its own, you really don't want to wait that long to enjoy the pleasant aftertaste.  2011 Chateau L'Ermitage Costières De Nîmes an interesting example of Roussanne as a base, with good compliments of acidity and body from Grenache Blanc and Viognier.
As a final note, this wine is particularly susceptible to temperature.  If it's too cold, it comes across as an acid bomb,  too warm, and it washes out into notes of hay.  Be very mindful to keep it around cellar levels for best results.
Verdict:  Oversteeped Tea
Price: $9.99
Blend: 60% Roussanne, 20% Grenache Blanc, 20% Viognier
Appellation Costières De Nîmes Contrôlée, Nîmes, France (AOC)